Note from Mrs. Niedzwiedz
---
---
August 14, 2019
Dear SLS families,
We are looking forward to a great 2019-2020 school year. When preparing for a new
school year, we regularly evaluate our policies and procedures. Though change can be
difficult, we would like to share about an adjustment we are implementing in all 1 st -8 th
grade classrooms, effective this school year. In an effort to promote good nutrition and
life-long healthy habits, teachers will be moving to non-food based rewards/treats. In
addition, we have a growing number of students with food allergies, and we want all of
our students to have the opportunity to embrace their challenges with confidence.
Inclusion is so important for students as they mature into happy, healthy, loving
individuals.
While the teachers are moving to non-food based rewards/treats in the classroom,
children are still welcome to bring birthday treats when celebrating their birthday. At
this time, food will still be allowed at Halloween, Christmas and Valentine's Day parties.
However, classes are encouraged to celebrate with non-food parties as we will try to
keep the food at holiday parties to a minimum. Parents are encouraged to speak to your
child's teacher about dietary needs or wishes the class has prior to sending any food to
school. (The Early Childhood Center, Preschool through kindergarten has non-food based treats for both birthdays and holidays.)
Ideas for non-food based treats include:
-Erasers, pencils, grips, toppers, etc. -Games
-Notepads
-Art supplies
-Glow sticks
-Stickers/sticky notes
-Books or bookmarks
-Coupons for freebies
-Trinkets/toys (slinkies, small figurines, keychains, etc.)
-Class activities
-Necklaces, bracelets, rings
If throughout the course of the year you have any questions or concerns, please do not
hesitate to contact me.
Wishing you and your family a safe and healthy school year.
Sincerely,
Teddi Niedzwiedz
---
---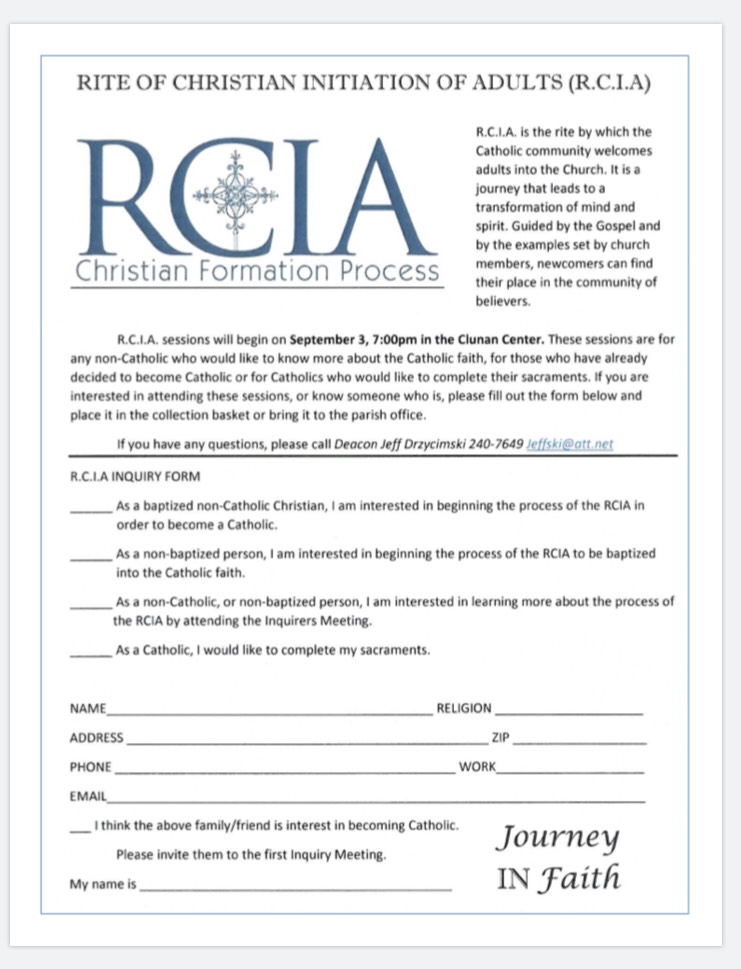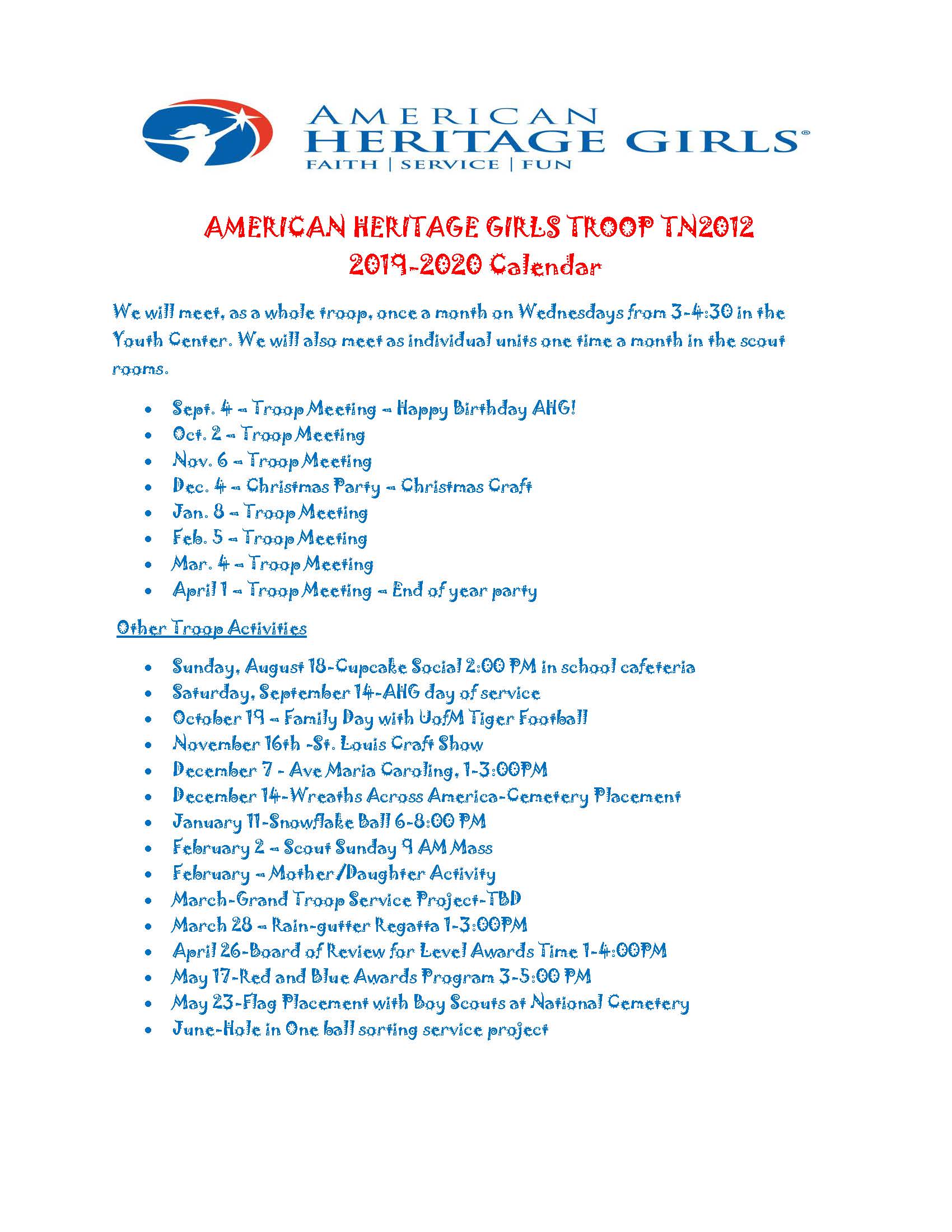 ---


DEAR SUPPORTER,
I AM DELIGHTED TO ANNOUNCE THAT THE 2019 FRIENDS OF THE POOR® WALK WILL BE ON SEPTEMBER 14, 2019 AT CHRISTIAN BROTHERS HIGH SCHOOL AT 5900 WALNUT GROVE IN MEMPHIS.
LAST YEAR, WE RAISED $55,000 THAT WENT TOWARD STOCKING THE FOOD PANTRY AND REFRIGERATORS AT THE OZANAM CENTER. WE SERVED OVER 54,000 MEALS IN 2018!  THE SUPPORT WAS ABSOLUTELY INCREDIBLE, AND THIS YEAR WE'RE GOING TO MULTIPLY THAT IMPACT WITH YOUR HELP.
PLEASE CONSIDER MAKING A DONATION HERE: 
CROWDRISE.COM/WALK-FOR-ME-THE-SOCIETY-OF-ST-VINCENT-DE-PAUL-2019-FRIENDS-OF-THE-POOR-WALKRUN-MEMPHIS
YOUR DOLLARS GO THE EXTRA MILE IN HELPING OUR FRIENDS AND NEIGHBORS IN NEED:
"FOR A LOT OF PEOPLE WHO ARE MARGINALIZED, IT'S GOOD FOR THEM TO BE ABLE TO GO SOMEWHERE THEY KNOW IS SAFE AND FRIENDLY. THEY CAN TALK TO PEOPLE AND MAKE FRIENDS. I THINK THAT'S IMPORTANT AND CONNECTION LIKE THAT IS A POSITIVE THING FOR THEM. A LOT OF PEOPLE AROUND HERE ARE NOT WORKING OR GET SO LITTLE ON SOCIAL SECURITY BENEFITS THAT IF WE CAN FEED THEM EVERY DAY IT CAN HELP THEM GET BY, IT'S GOOD WE'RE A PART OF THE NEIGHBORHOOD AND GET TO HELP PEOPLE HERE."
 RICHARD PEYTON, PRESIDENT, MEMPHIS DISTRICT COUNCIL (FROM THE DAILY MEMPHIAN, JULY/2019)
PLEASE HELP US SURPASS OUR GOAL OF $75,000 BY DONATING AND SHARING:
 CROWDRISE.COM/WALK-FOR-ME-THE-SOCIETY-OF-ST-VINCENT-DE-PAUL-2019-FRIENDS-OF-THE-POOR-WALKRUN-MEMPHIS
WE REALLY COULDN'T DO IT WITHOUT YOUR SUPPORT.
WITH GRATITUDE,
DAWN CAMPBELL
2019 FRIENDS OF THE POOR® WALK CHAIRPERSON
EVERY DOLLAR DONATED PROVIDES TWO MEALS
Miller Family
SLS Auction Meal-a-Week
---
The Miller Family is the winner of the 2018-2019 SLS Auction Meal-a-Week.
We thank them for their support of our school and need volunteers to help us provide them with one meal each week throughout the School Year!
Click Here for to Sign-Up for Miller Family Dinners: https://www.signupgenius.com/go/30e0945afa92ca2fe3-mealaweek
Thank you all for supporting our Home & School Association!!
Please Contact Kate Stakem 901-218-5033 (kstakem@stmarysschool.org)with any questions.
VOLUNTEERS NEEDED!
Fall sports will be starting up soon and we are in need of workers in our concession stand. This is a fun activity for the family to do together and a great way for students to earn service hours.
Click here to sign up for a shift.
If you have never worked concession before, contact
Gretchen
Brown 901-351-5009
| | |
| --- | --- |
| | |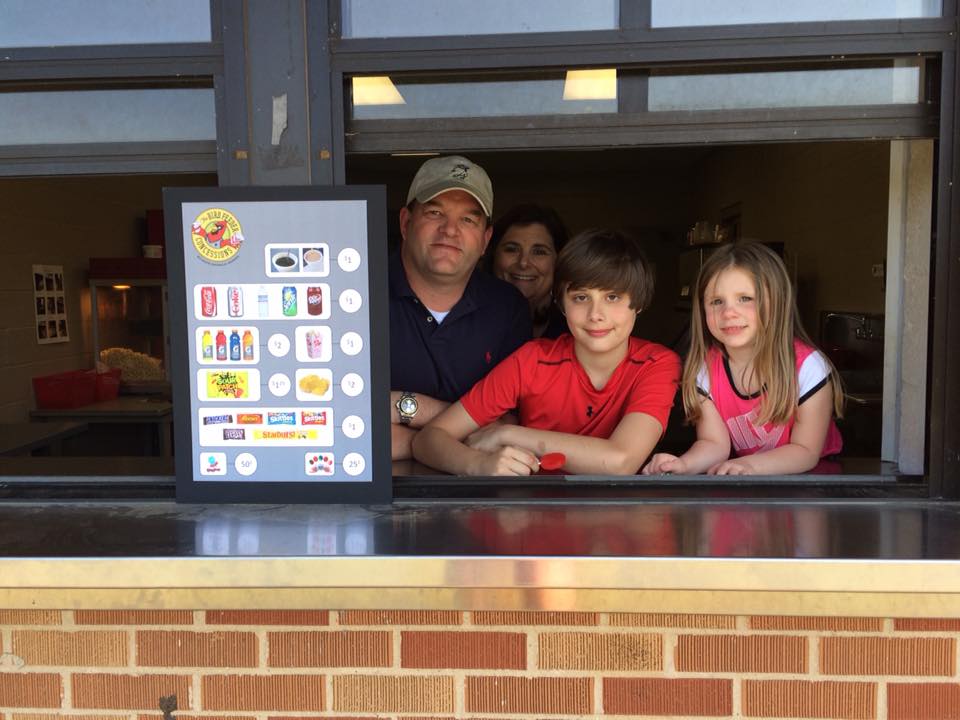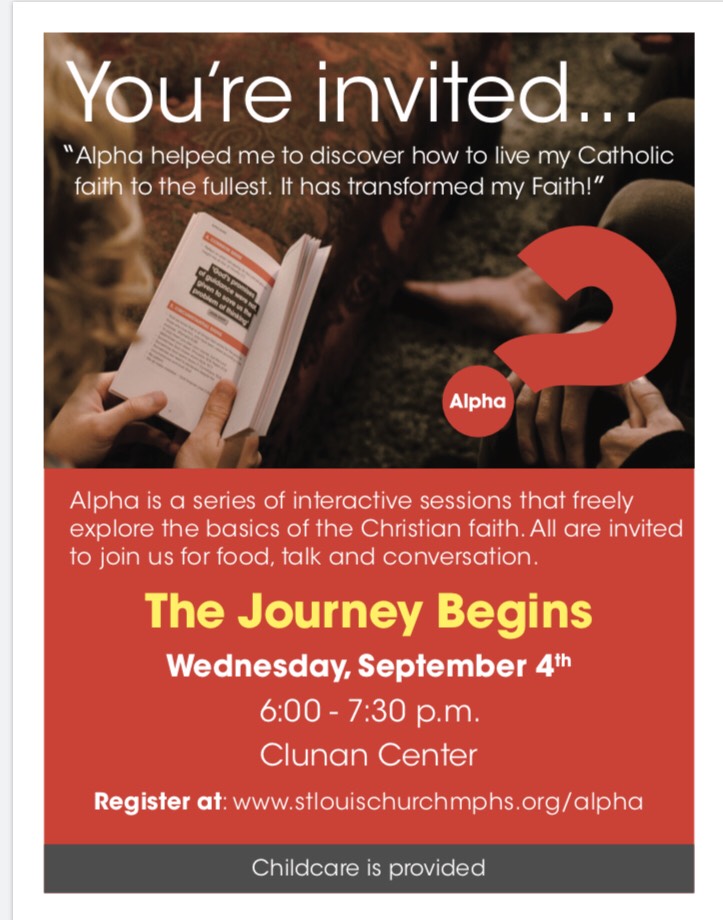 ---
---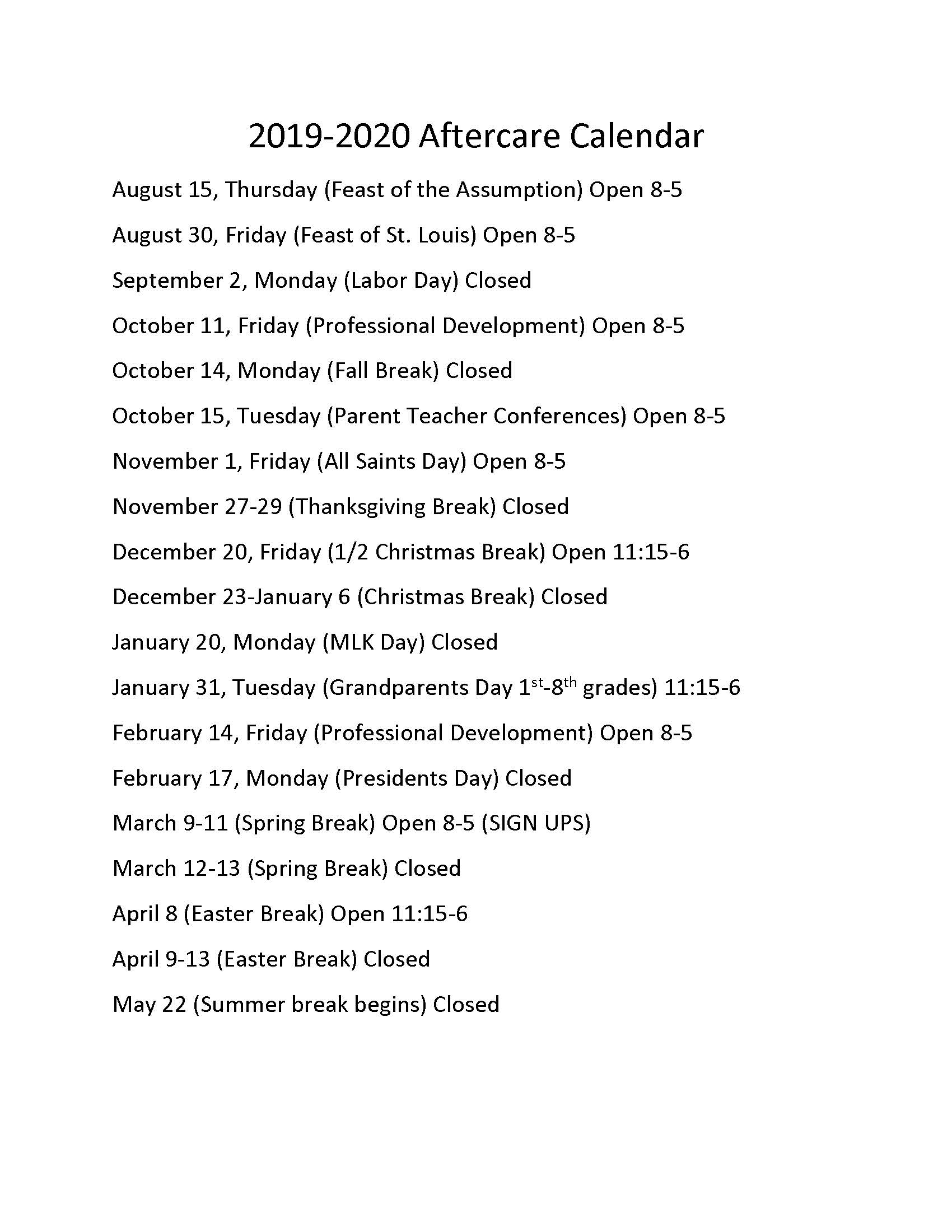 ---
---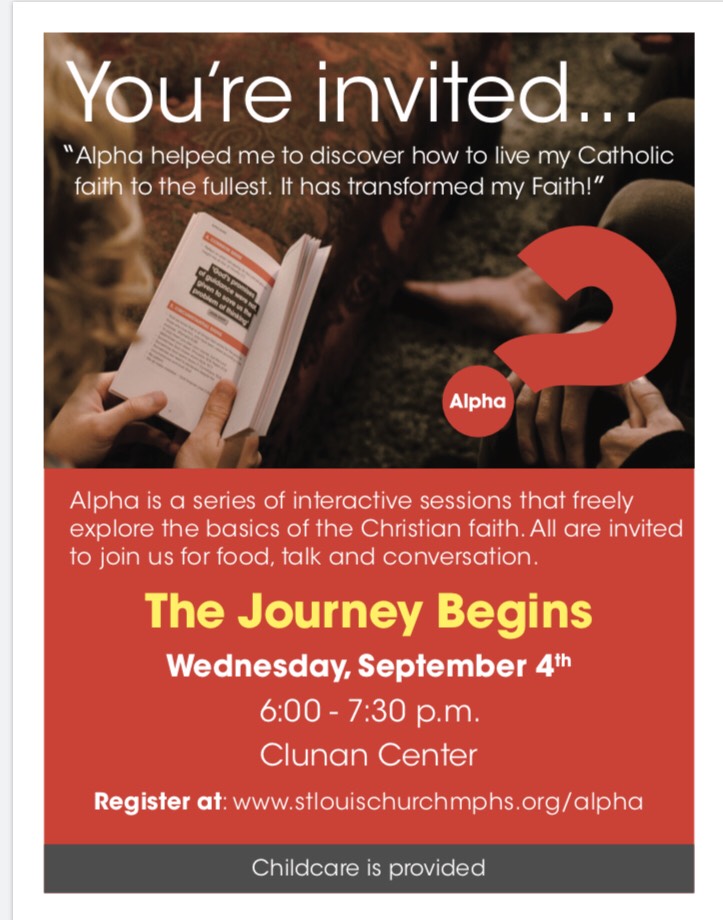 ---
---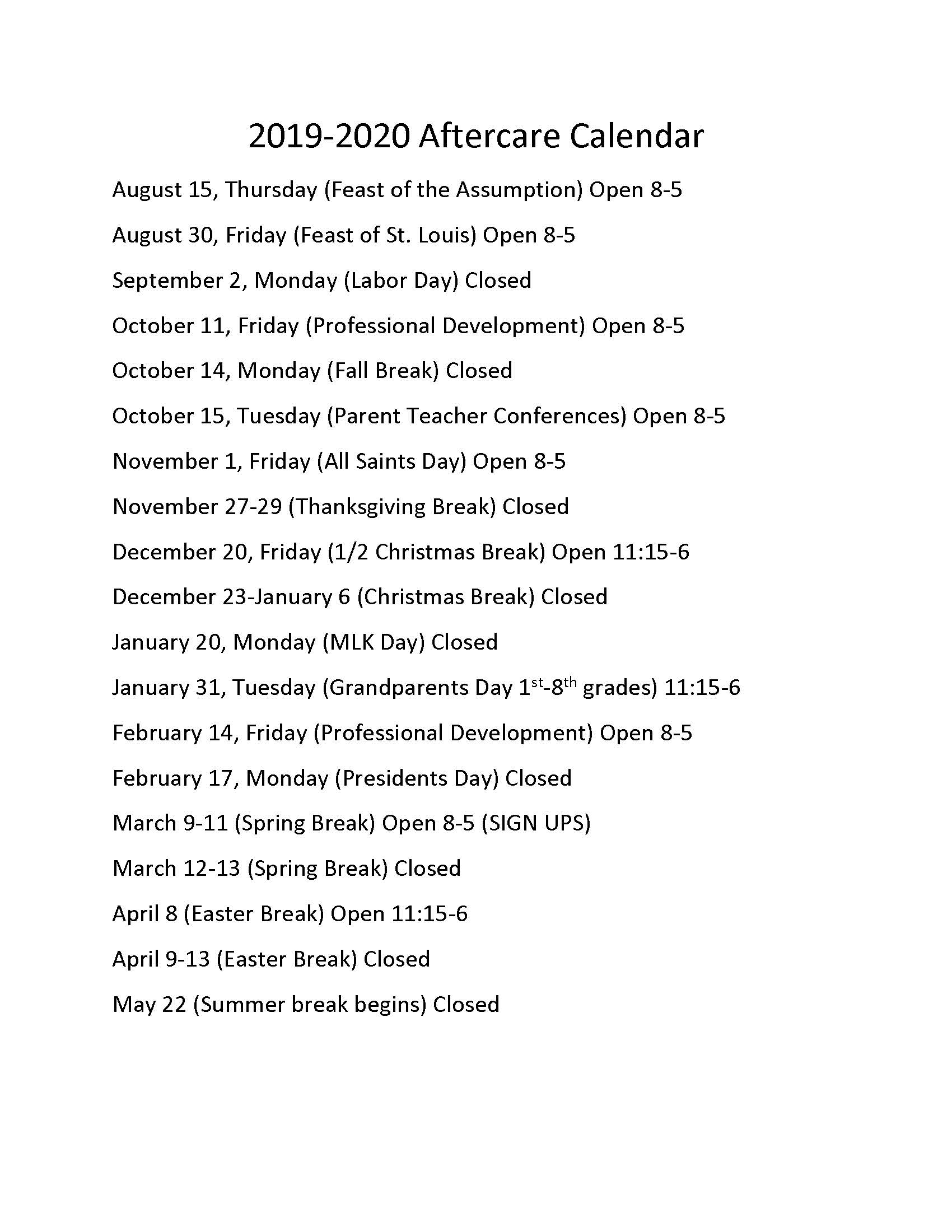 ---
---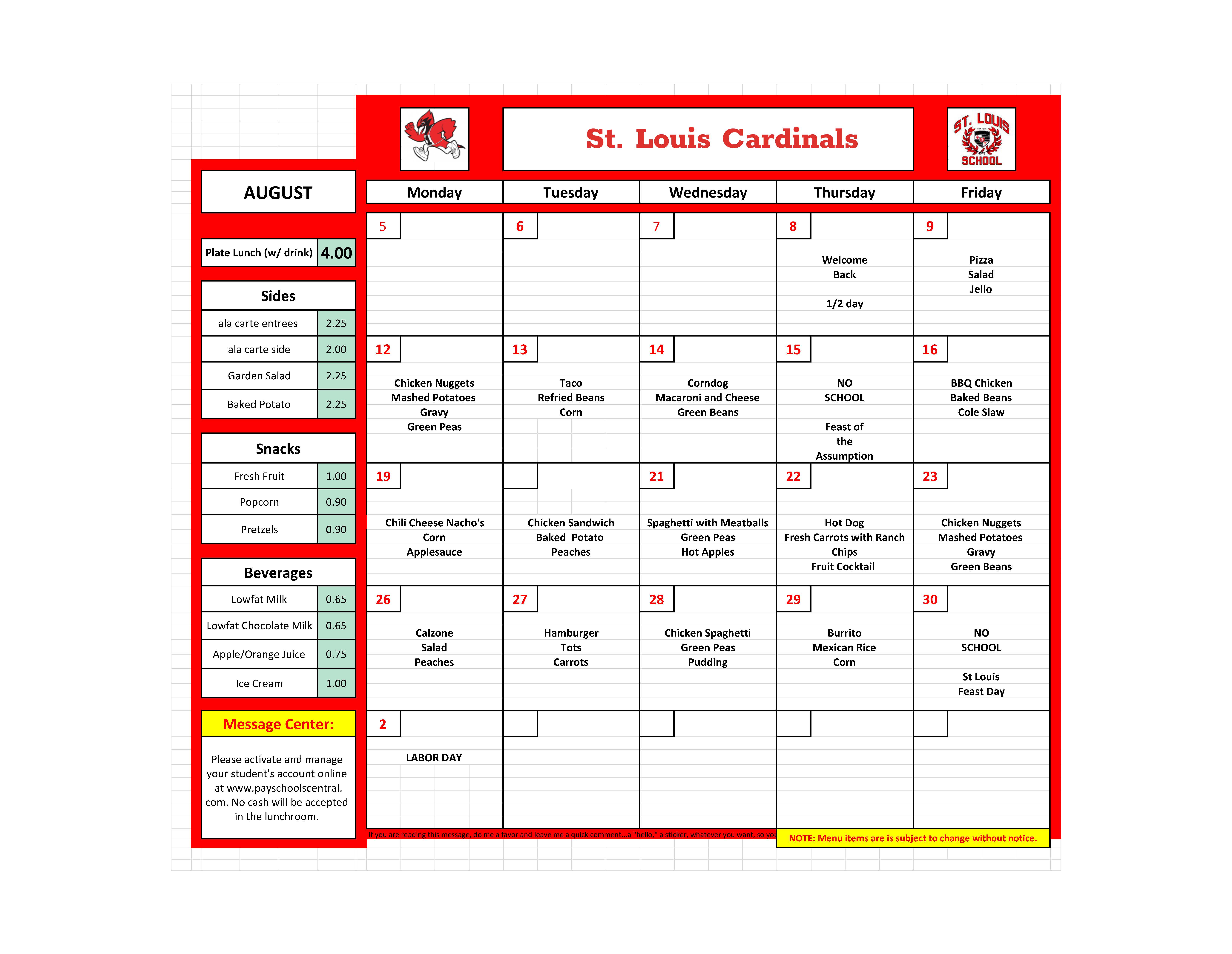 Calling all boys in Grades K – 5!
---
---
---
Do you like to camp-out?
Do you like to fish?
Would you like to race a pinewood derby car?
Would you like to attend a NASA Space Camp?
Would you like to explore the caves at Cumberland Caverns?
Do you have 2 hours per month
St. Louis Cub Scouts
ICE CREAM SOCIAL
2019 – 2020 Kick-Off Meeting
All boys in Kindergarten thru 5th grade are invited (with your parents) to eat some ice cream, and sign up for scouts this year.
Saturday, August 17th at 2:00 p.m.
School Cafeteria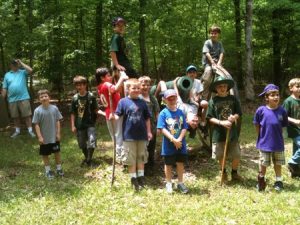 St. Louis Church – Cub Scouts Pack 341
Dear Parents,
I hope that I can welcome you and your son into the St. Louis Cub Scouts – Pack 341.   Since 1930, the Boy Scouts of America has helped younger boys through Cub Scouting. It is a year-round family program designed for boys who are in Kindergarten through fifth grade.
The 10 purposes of Cub Scouting are:
Character Development
Spiritual Growth
Good Citizenship
Sportsmanship and Fitness
Family Understanding
Respectful Relationships
Personal Achievement
Friendly Service
Fun and Adventure
Preparation for Boy Scouts
Cub Scouting at St. Louis is designed to complement your son's other activities.  He can play sports, participate in music, etc. and still be an active part of his Cub Scout Den.   His Den is a small group of boys in the same grade that meets once a month.  Den activities and projects are all carefully designed to be age-appropriate and grade-specific … and fun.  The larger Pack (K-5th grade) meets monthly for activities and advancements. That is 2 meetings each month.  Other Pack activities include Scout Sunday mass, Family Camping, hiking, pinewood derby, placing flags on graves at National Cemetery for Memorial Day, and working the cage at Hole-in-One.  When the boys reach the 4th and 5th grade they will have the opportunity to go caving at Cumberland Caverns and to attend Space Camp in Huntsville, AL.
Advancement Plan
Recognition is important to young boys. The Cub Scouting advancement plan provides fun for the boys, gives them a sense of personal achievement as they earn badges, and strengthens family understanding as adult family members work with boys on advancement projects. Your son can enter at any point from Kindergarten to 5th grade. It is never too late to join in the fun.
Lion - The Lion program is designed to introduce kindergarten-age boys and their families to the fun of Scouting. It weaves traditional Scouting concepts of character development, leadership skills, personal fitness and citizenship into activities that are age-appropriate and fun for the boys and their parents.
Tiger Cub. The Tiger Cub program is for first-grade (or age 7) boys and their adult partners. There are five Tiger Cub achievement areas. The Tiger Cub, working with his adult partner, completes 15 requirements within these areas to earn the Tiger Cub badge. These requirements consist of an exciting series of indoor and outdoor activities just right for a boy in the first grade.
Bobcat. The Bobcat rank is for all boys who join Cub Scouting, and introduces them to the goals of scouting.
Wolf. The Wolf program is for boys who have completed first grade (or are age 8). To earn the Wolf badge, a boy must pass 12 achievements involving simple physical and mental skills.
Bear. The Bear rank is for boys who have completed second grade (or are age 9). There are 24 Bear achievements in four categories. The Cub Scout must complete 12 of these to earn the Bear badge. These requirements are somewhat more difficult and challenging than those for Wolf rank.
Webelos. This program is for boys who have completed third grade (or are age 10). A boy may begin working on the Webelos badge as soon as he joins a Webelos den. This is the first step in his transition from the Webelos den to the Boy Scout troop. As he completes the requirements found in the Webelos Handbook, he will work on activity badges, attend meetings led by adults, and become familiar with the Boy Scout requirements—all leading to the Arrow of Light Award.
Cub Scouting involves you, the parent, in the progression of your son through the program.  Your son will take on various tasks and "achievements" designed to help him improve his life skills and gain confidence in his abilities.  Your job is to guide him through the process, lead or support the leader, and then sign off on the achievements in his book.  But you're not done yet … at the next Pack meeting you will be present, along with others, to cheer your son on as he is publicly rewarded for his achievement.
The Cub Scout motto is "Do Your Best".
I hope you will decide to sign your son up for Scouting and help them in Doing Their Best.  What they learn in scouting they will use forever!
Please attend the signup meeting and Ice Cream Social on Saturday, August 17, 2019 in the school cafeteria at 2:00pm.  The cost is $70 per boy for the year.  St. Louis Cub Scouts are supported financially by the St. Louis Men's Club and a child is never denied an opportunity to participate in Scouting because of funds.  See the Cubmaster if your child is interested but you feel you cannot afford the fees. Please contact me if you think you may be interested but concerned about the time commitment in combination with your son's other activities.
Sincerely,
Mike Price
Cubmaster
Cell Phone: 901-301-2675
Email:  mikepricejr316@gmail.com
Men's Club Kick-off Meeting
---
All men of the parish and school are invited to attend our first business meeting of the 2019-20 fiscal year. We'll discuss this year's schedule of activities and how to get involved, followed by our annual football session featuring local sportscasters. Coach McDaniel will tell us about the new Purple Wave football team. We hope to see you there!
August 18th • 7:15pm • Clunan Center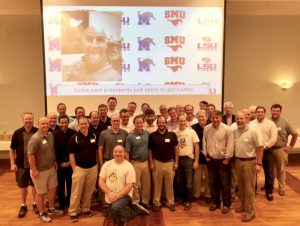 Please join us for the
St. Louis Men's Club
Appreciation & New Member Dinner
---
When: August 24th at 6:00pm
Where: The Dining Hall
All men of the parish and school are invited to attend (and bring your spouse!) Dinner and beverages will be provided. We will honor outgoing President, Michael Van Epps, and he will present the Burke Award.
Please RSVP by emailing Jeff Wills at jwills@deloitte.com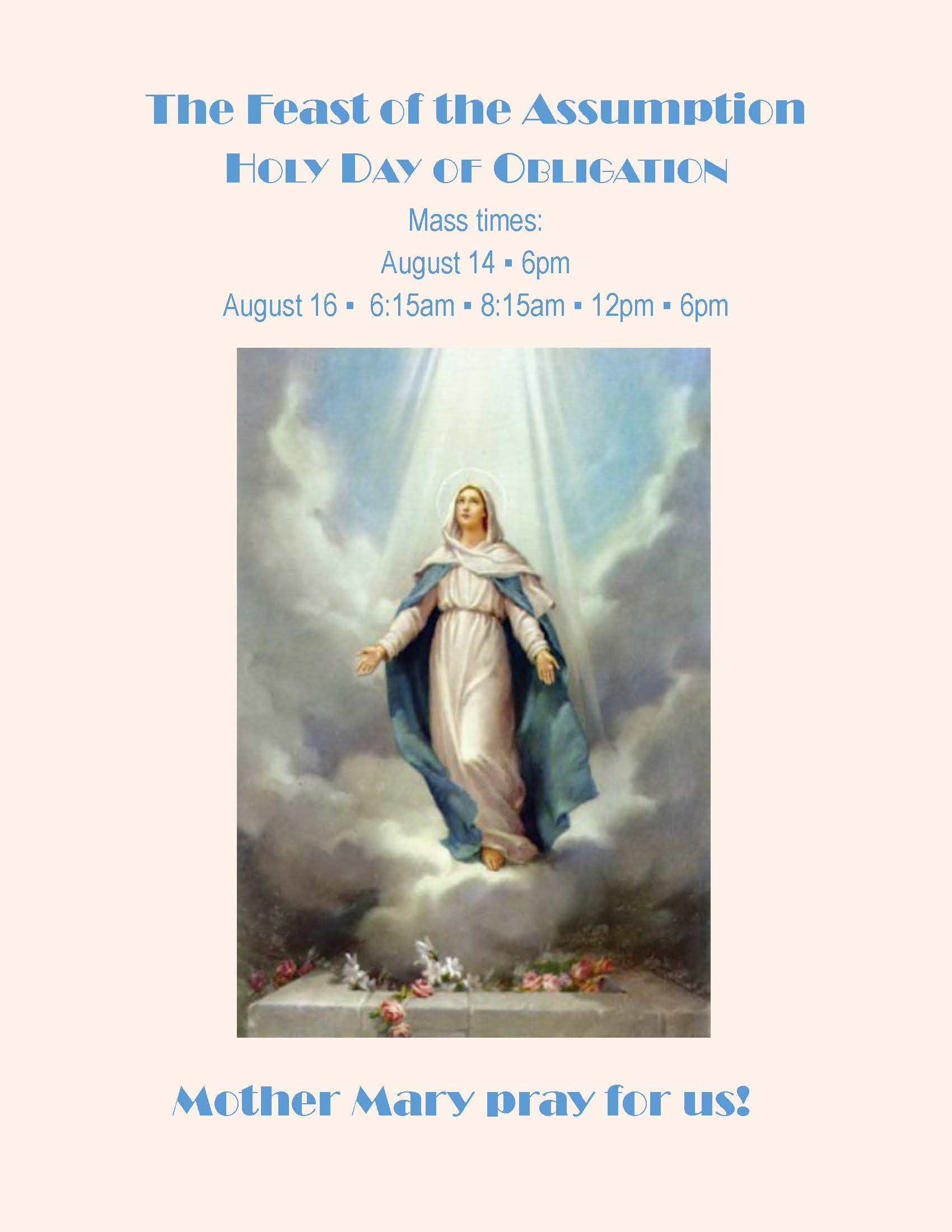 ---
Calling all Actors & Singers!!
Mr. Mullins is looking for students to join the Drama Club and the Choir. Drama practice will be held on Tuesday from 2:30-3:15 or Wednesday from 3-4.  Choir practice will be held every Thursday from 3pm-4pm . Register by clicking one of the links below. Mr. Mullins will email parents to let them know when practices begin. Please email Mr. Mullins if you have any questions at rmullins@stlouismemphis.org
Drama Club (1st-3rd grade)
Looking for a past Wednesday Wire? Click here to browse them all!
---