---
Parents,
Goodbye to August! Hello September (and hopefully some cooler temperatures)! Thanks to all who supported our Student Council's 901 Day today! We love seeing our students' pride in Memphis!
Announcements
If your child arrives at school any time after 8:00 AM, a parent must come inside to the school office to sign him/her in. Thank you for your help with this.


Fill the Trailer: September 7-9, St. Louis parish will be the location to collect needed items to benefit the people of Lafourche Parish and Holy Savior School in Louisiana which 

sustained a lot of damage from Hurricane Ida. See the Wednesday Wire for needed items.
Our website is currently under construction, and, therefore, we realize it is out of date. We are working to get everything up to date as soon as possible. To email your child's teacher, use her first initial and last name followed by "stlouismemphis.org". For example, Mrs. Edwards would be tedwards@stlouismemphis.org. The lunch menu can be found in the Wednesday Wire.
Attention Business Owners, Professionals, Self-Employed and Families! St. Louis Bulletin Advertising Opportunities are Available! Sherry Montell representing Diocesan (our Bulletin Publisher) is currently working on the advertising sales for our weekly bulletin.

 

She is seeking new advertisers, as there are spaces that need to be filled! If interested, please contact Sherry directly at 614.301.7444 (feel free to text). You may also reach her via email at smontell@diocesan.com. Thanks to our current sponsors and Diocesan, our bulletin is published weekly at no cost to the parish. Please consider purchasing an ad. Your ad and participation make the bulletin successful, and you attract customers! Advertisements and sponsorships can be purchased for a business, family, charity, in Honor or in Memory of a Loved One, or to support the school, the church or a community service organization. We need and appreciate your help. Thank you!
This Friday, September 3 and Monday, September 6 are school holidays. Enjoy your long weekend!
LAST CALL! If your 5-8 grade child completed service hours this summer, please make sure he/she turns them into his/her Religion teacher. All hours completed between May 29, 2021-September 2, 2021 must be turned in by TOMORROW, September 2, 2021.
All students 3rd grade and up are welcome to join our Orchestra! Beginning classes are Mondays and 

Wednesdays

 immediately after school, no experience necessary. Come and join the fun! Contact mpolesky@stlouismemphis.org to join.
Students should NOT be picked up on White Station.
Please email Paul Walker if you need to add your child to the waiting list for the 2022-23 school year. 

Siblings of current St. Louis students receive priority enrollment.

 

To add your child to the list, s

imply email your child's full legal name (first, middle and last), date of birth, and grade they will be entering for the 2022-2023 school year. For PK, please indicate if you are interested in the 3 day or 5 day classroom. 

Children currently enrolled at St. Louis do not need to be added to a waiting list.
Upcoming Dates (check WW for details)
September
Wednesday

, September 1: Chess Club begins
Thursday, September 2: Service hours deadline for all summer hours
Friday, September 3: Feast of St. Louis Holiday, no school
Monday, September 6: Labor Day Holiday, no school
Tuesday-Thursday, September 7-9: Fill the Trailer to benefit Holy Savior School in Louisiana
Wednesday

, September 8: VIRTUS classes
Thursday, September 9: St. Cecilia choir begins
Tuesday, September 14: Drama Club (grades 1-4 begins)
Thursday & Friday, September 16-17: School Picture Day
Monday, September 20: Walking with Purpose (Keeping in Balance) Open House
Wednesday, September 22: Walking with Purpose (Discovering Our Dignity) Open House
Friday, September 24: Jeans Day to benefit Feed My Flock
Have a great rest of your week!
---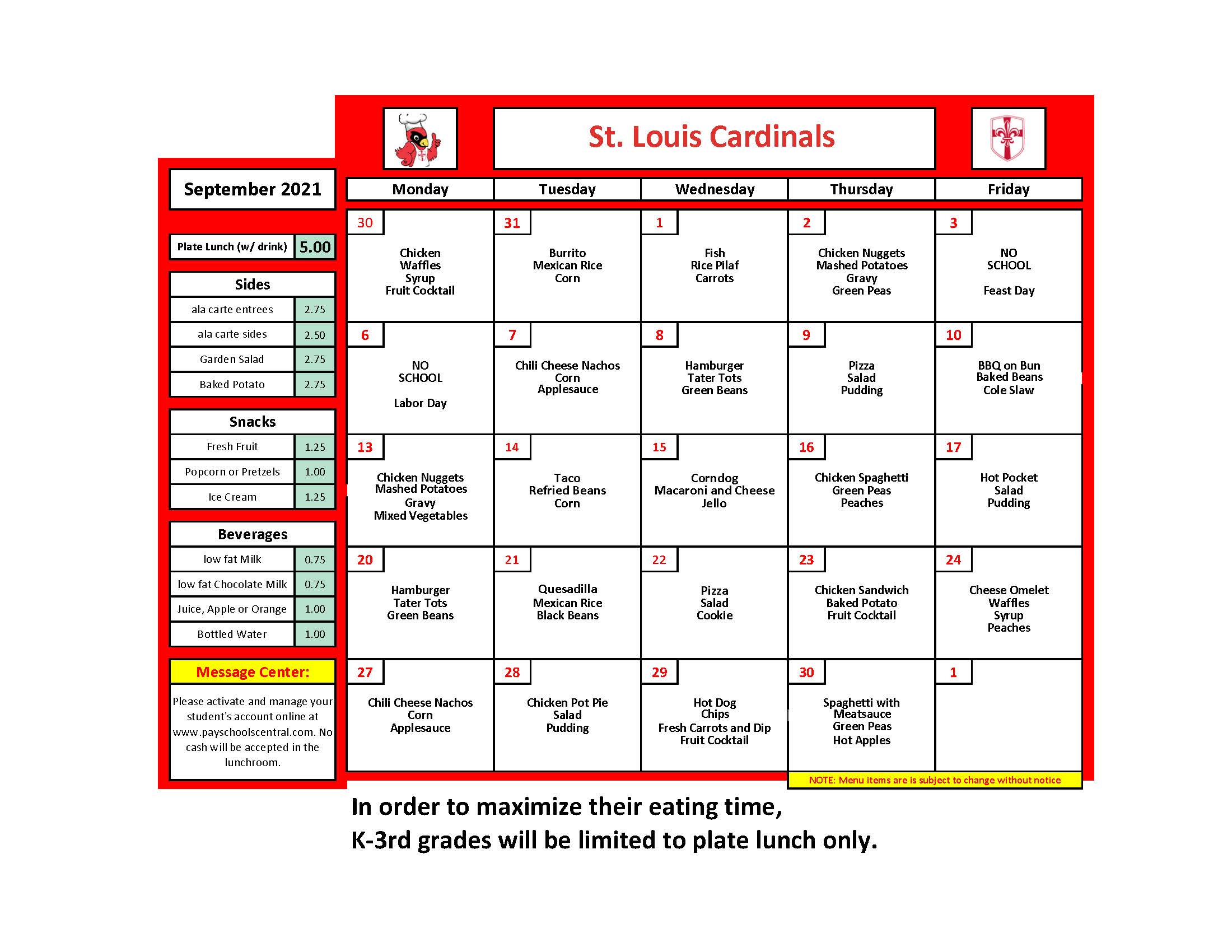 ---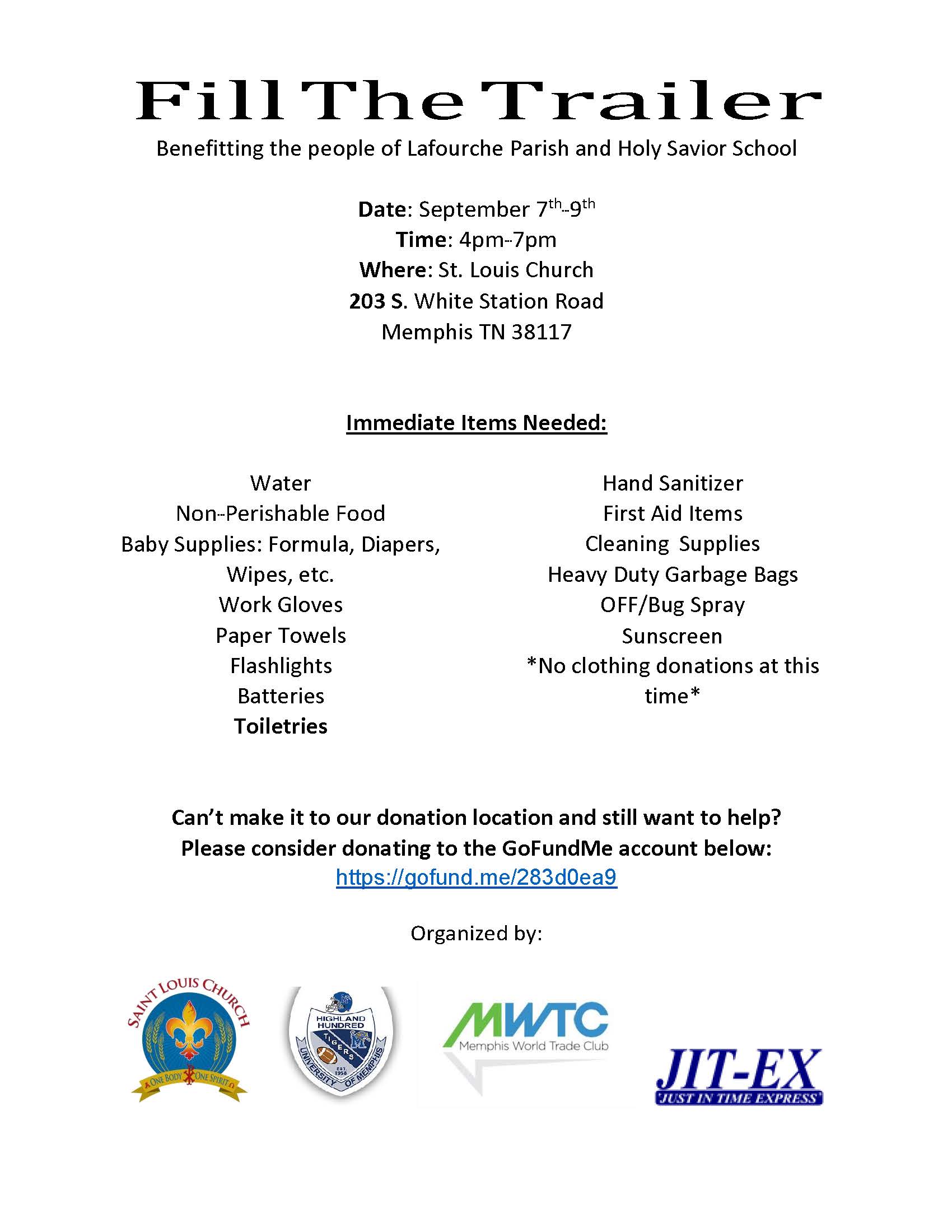 ---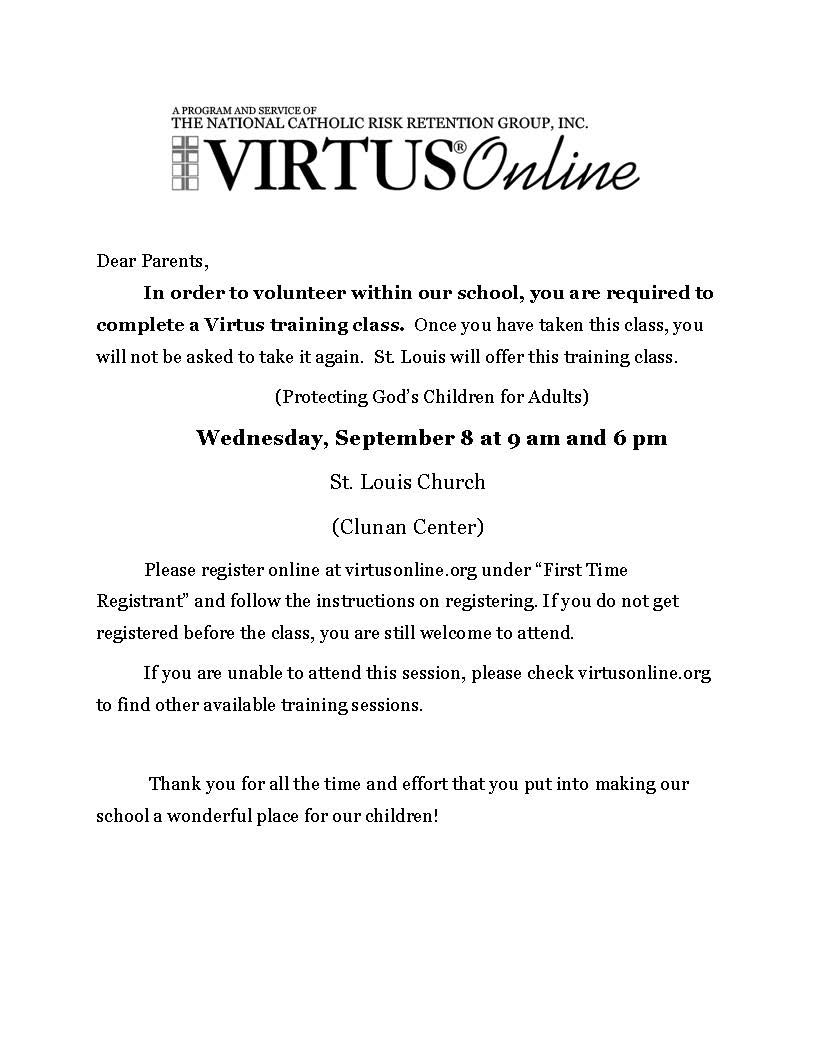 ---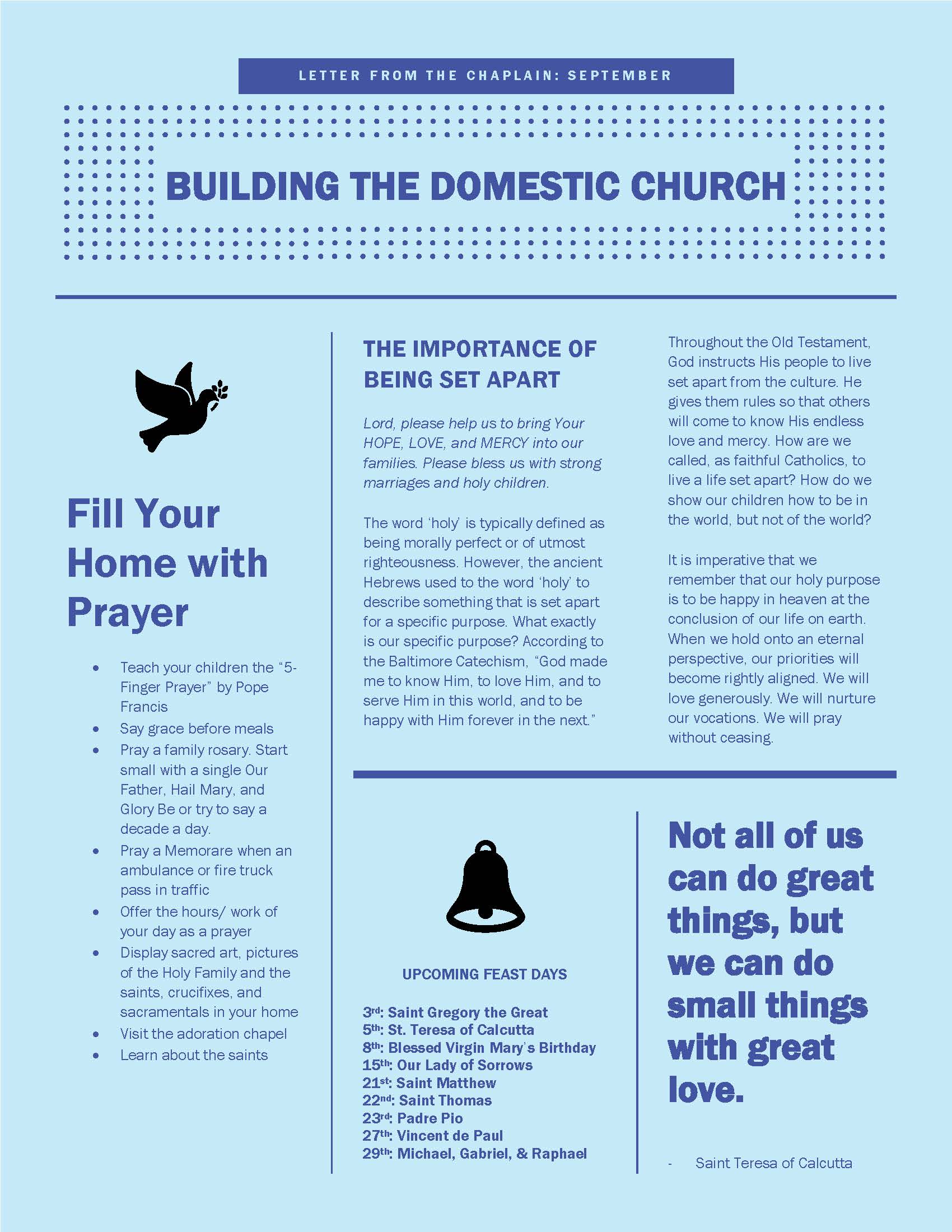 ---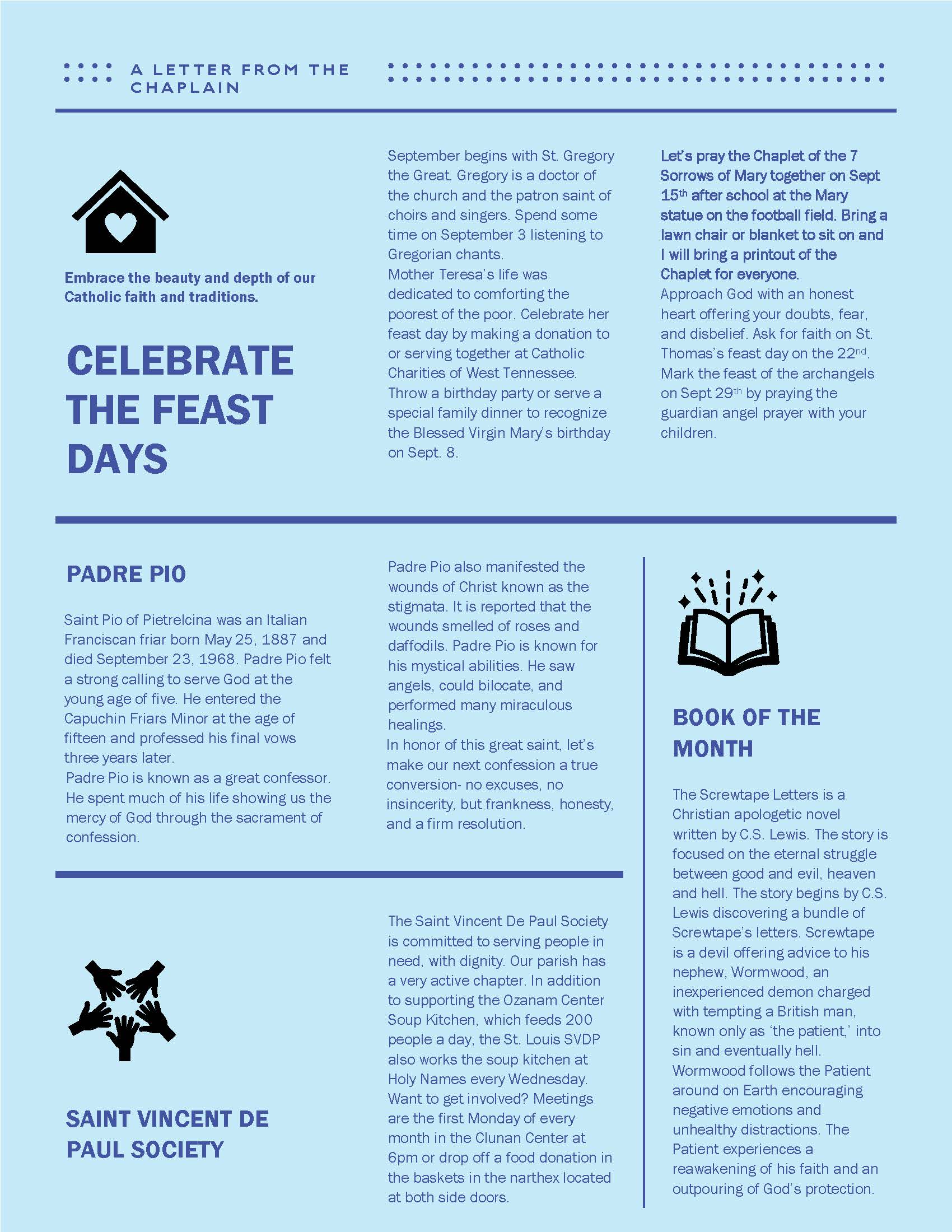 ---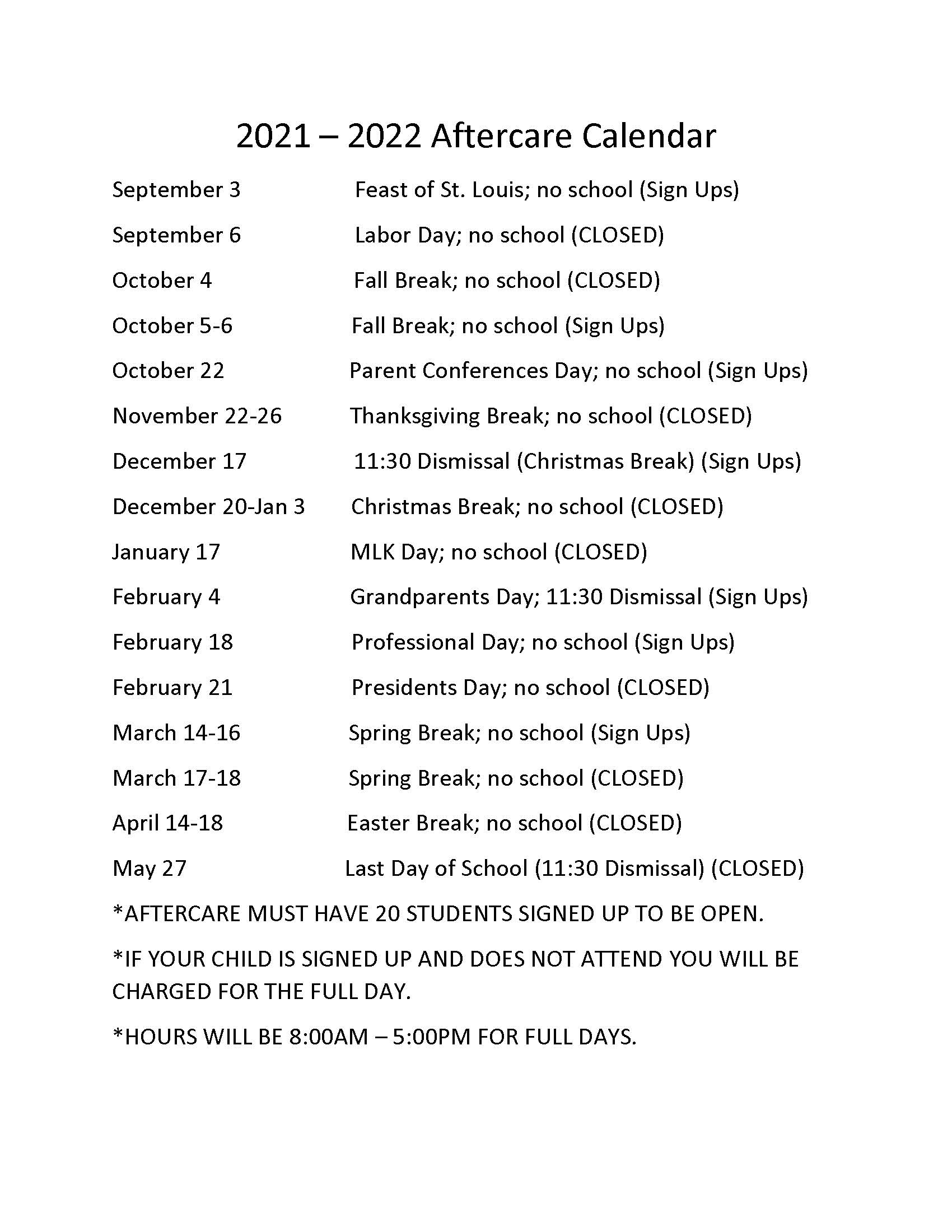 ---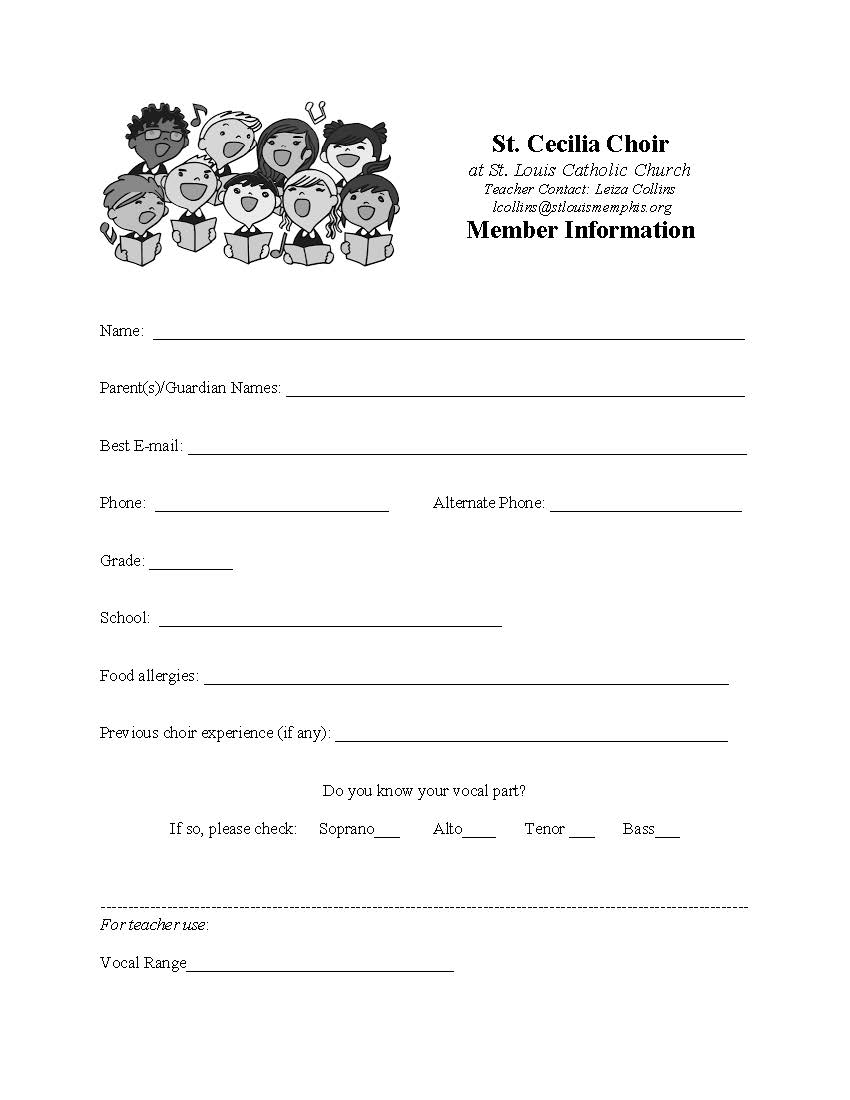 ---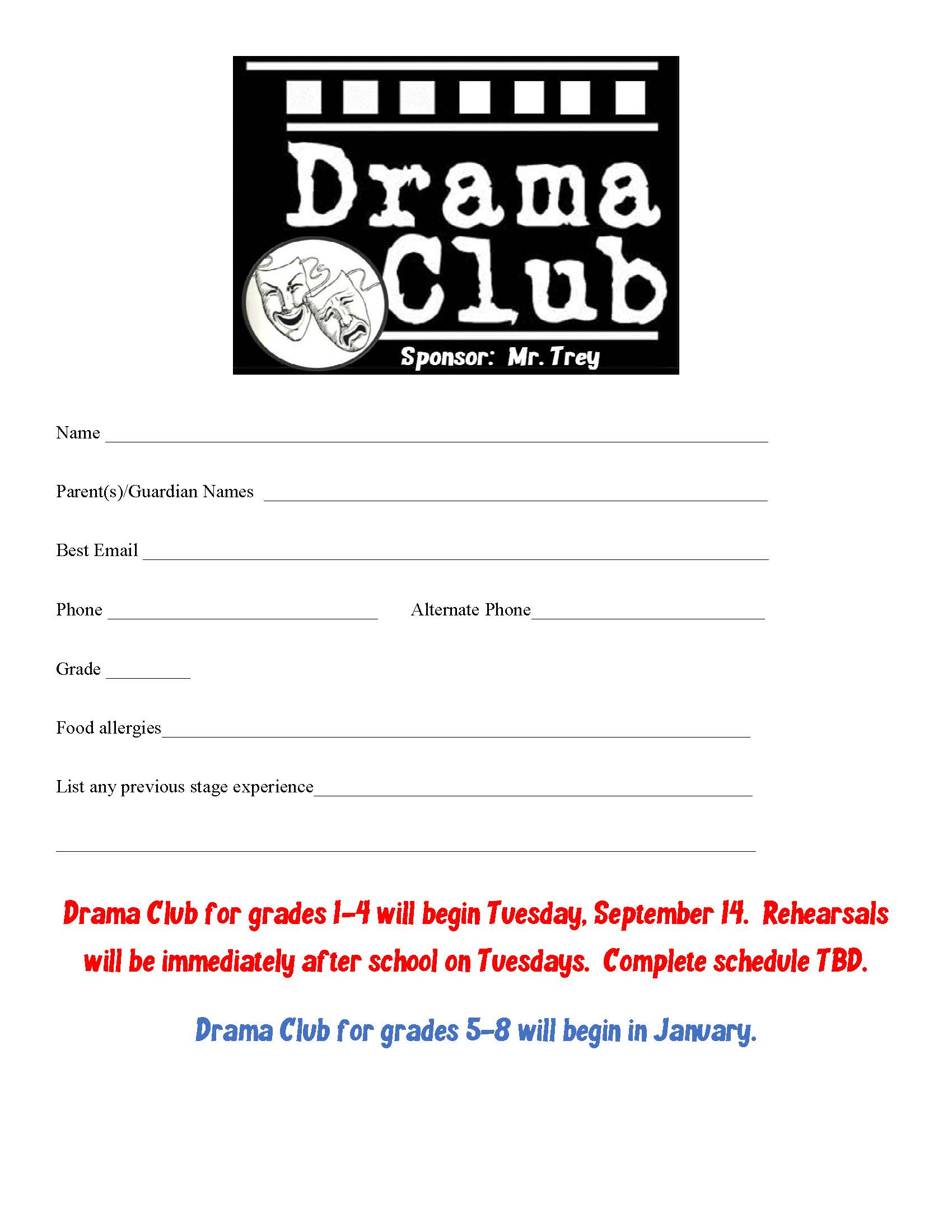 ---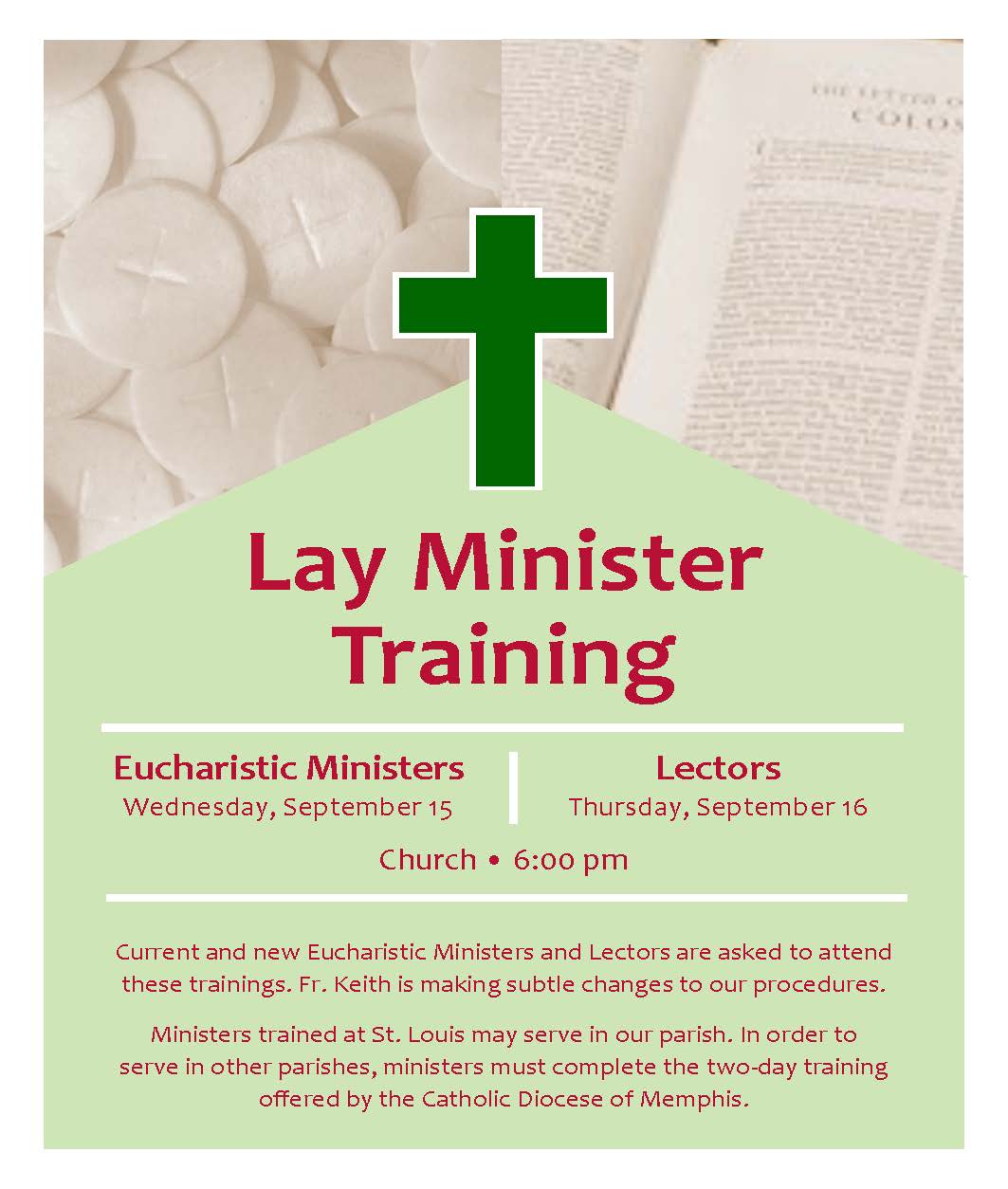 ---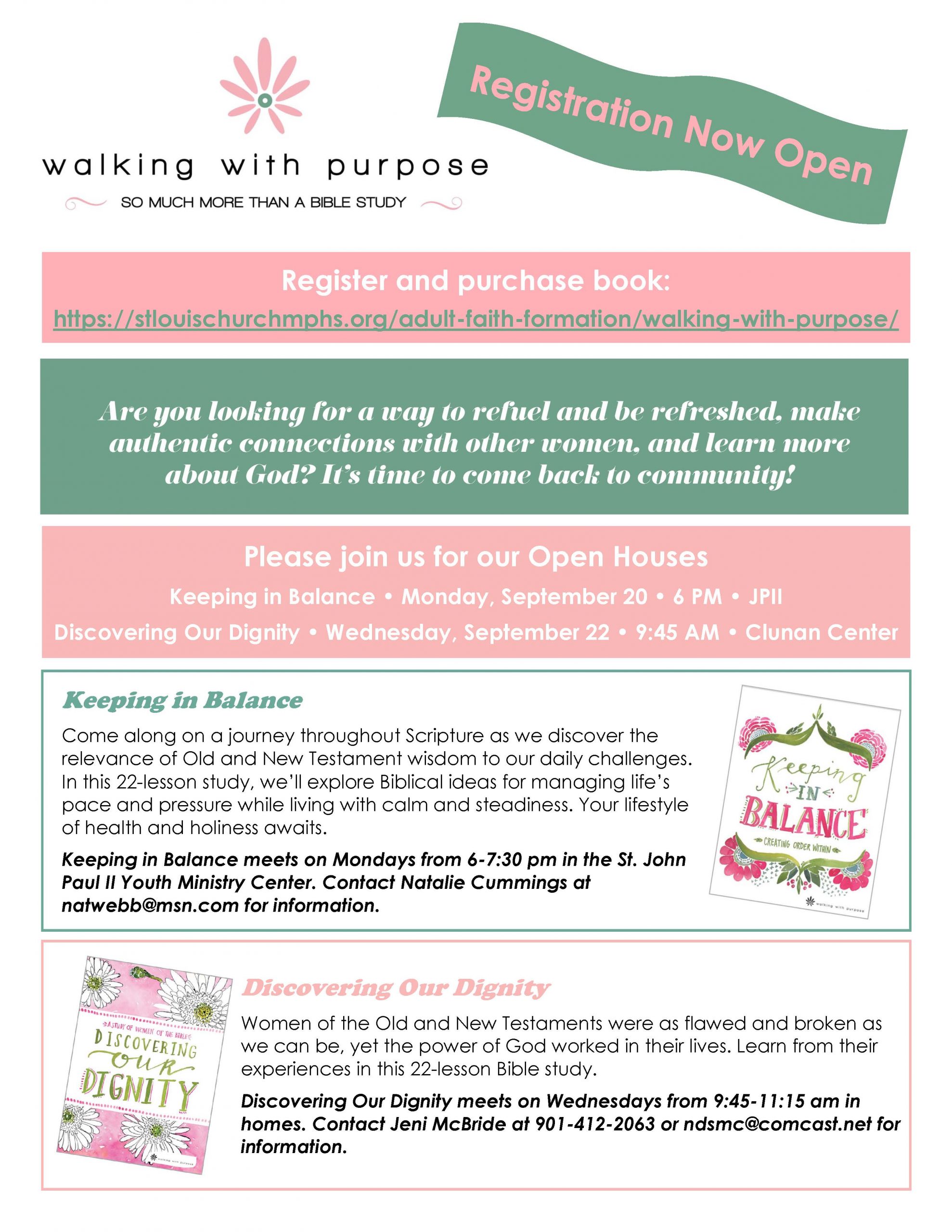 ---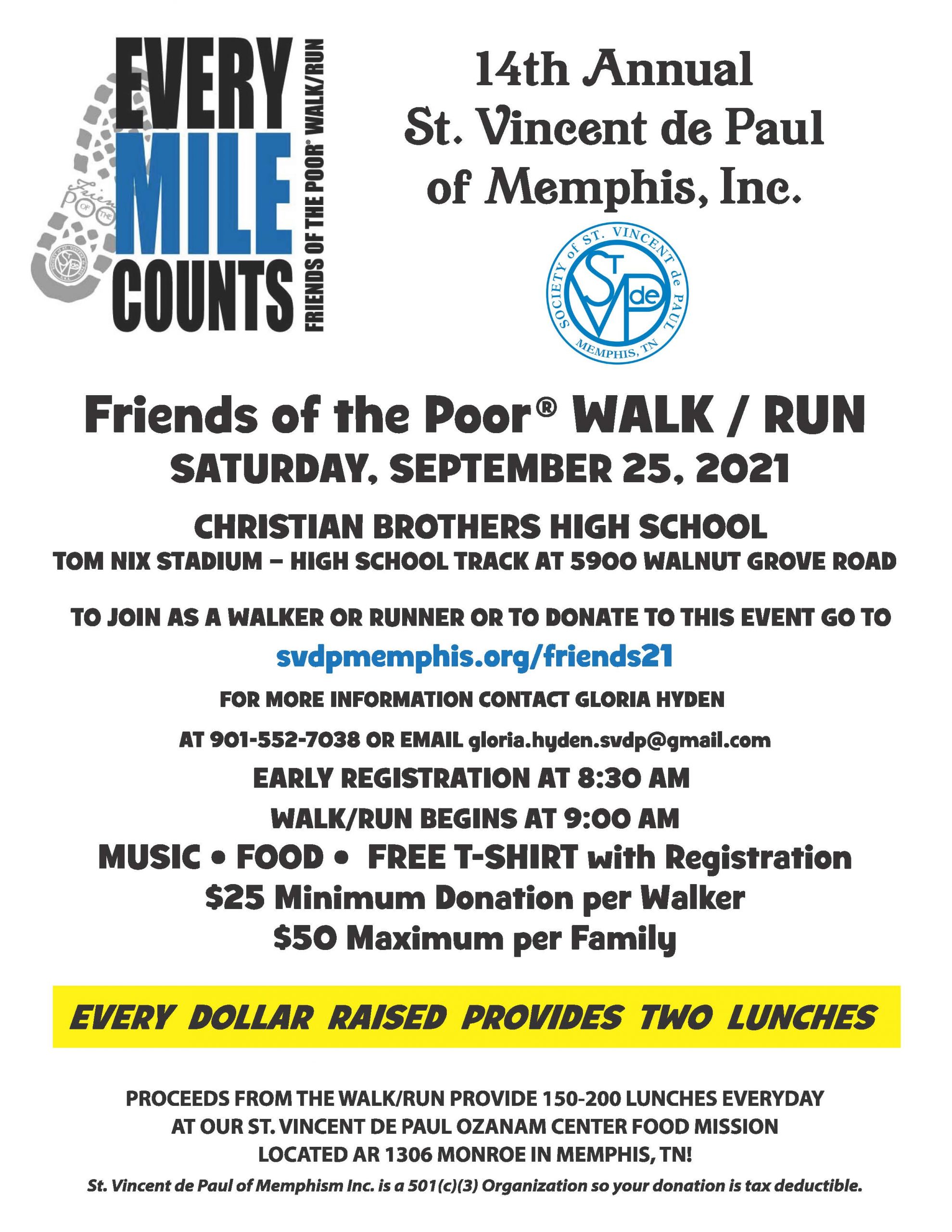 ---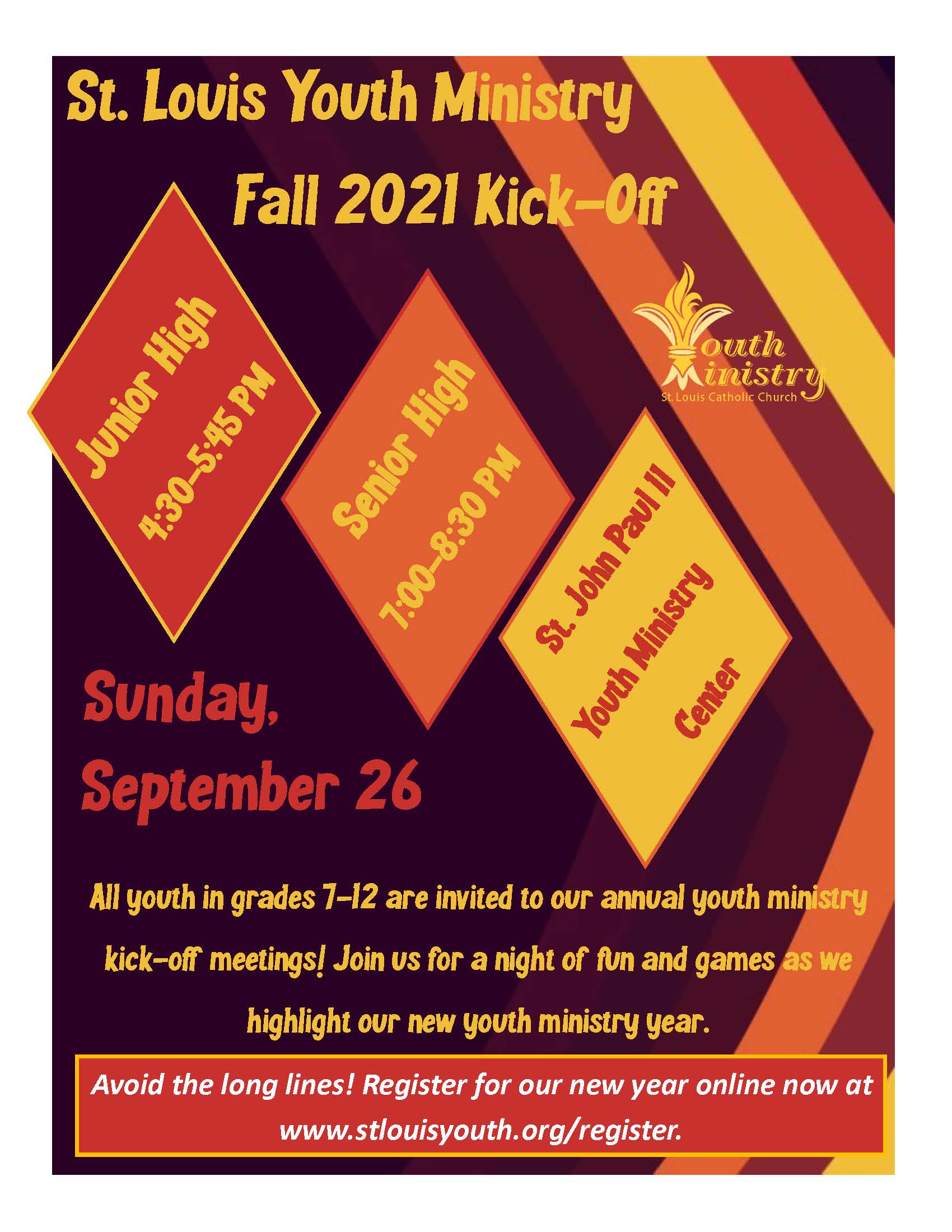 ---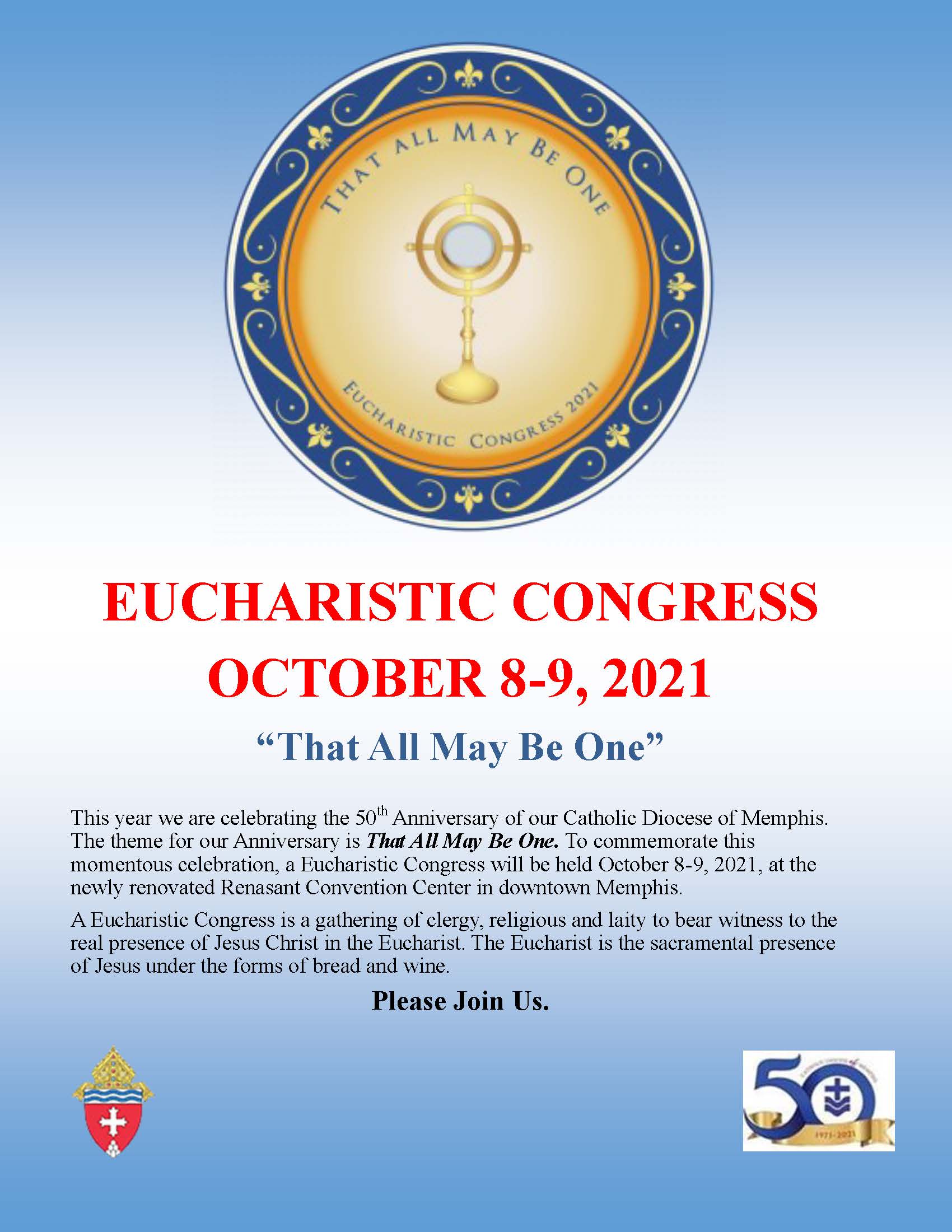 ---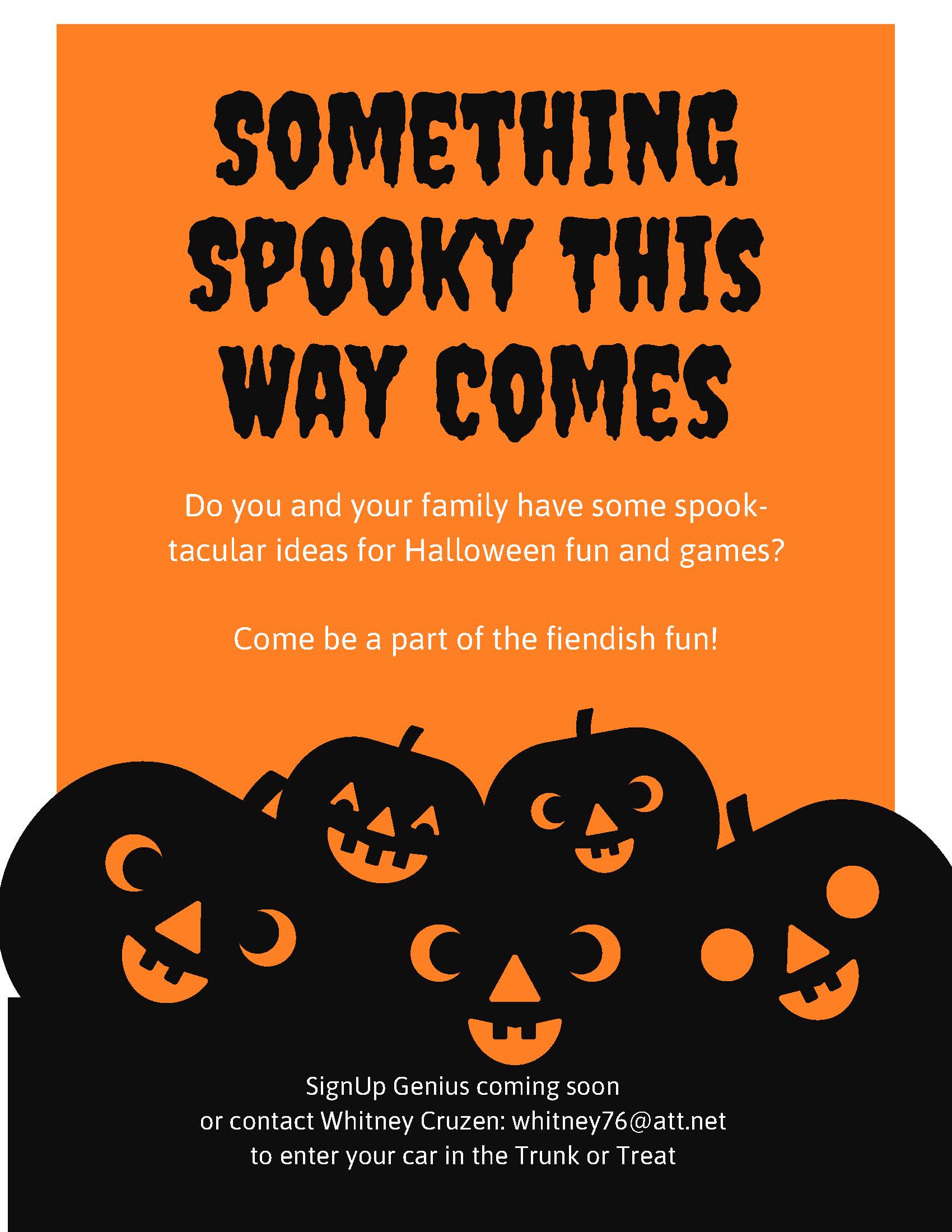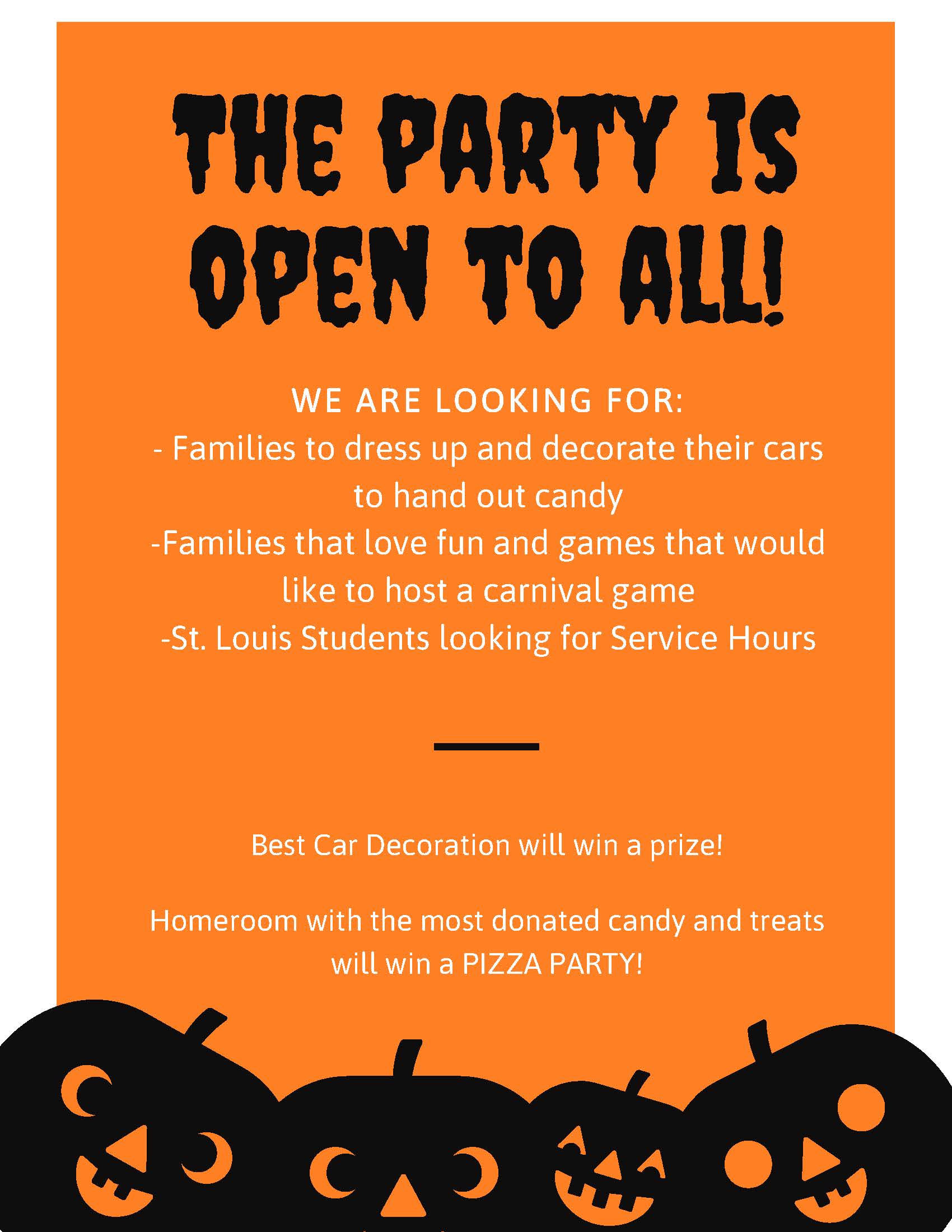 ---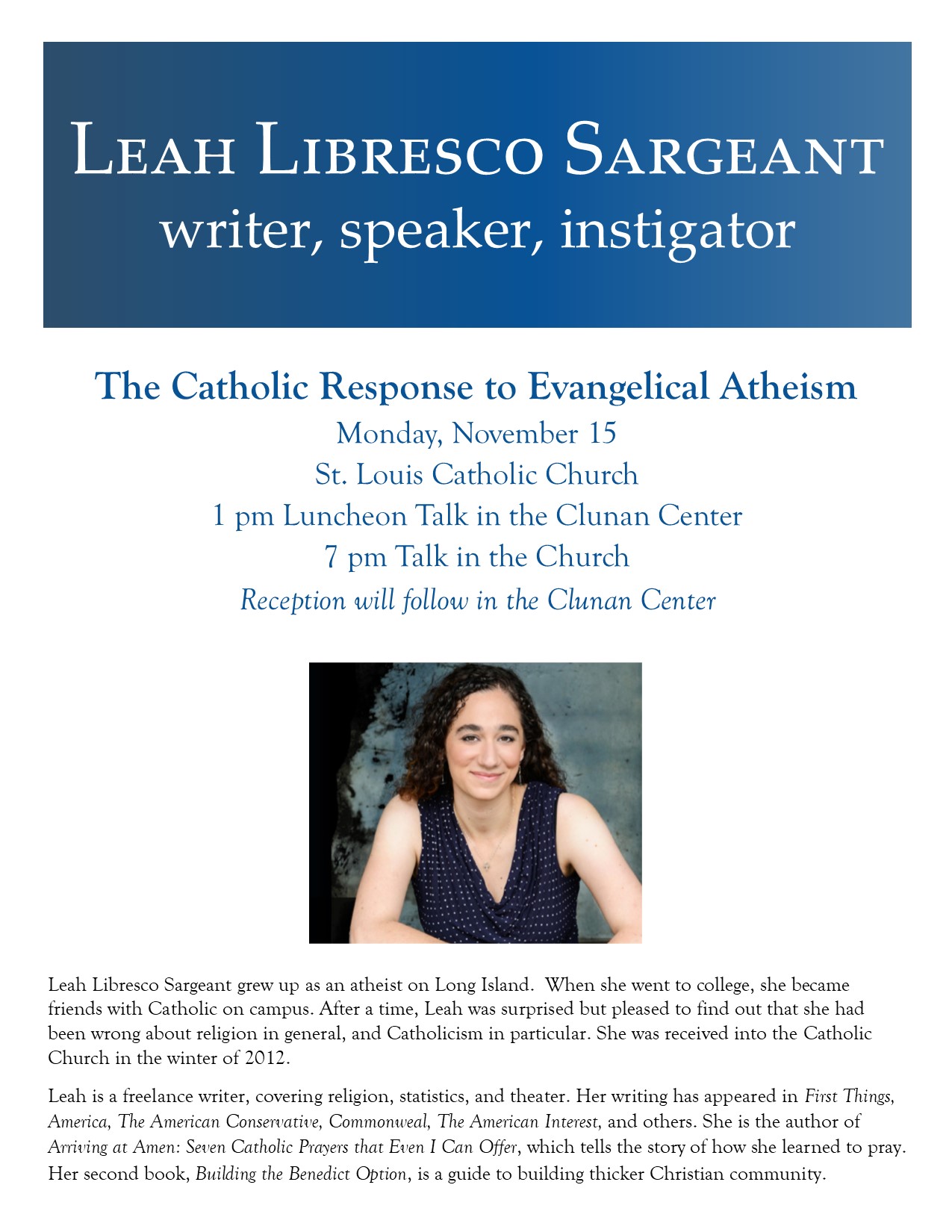 ---
Looking for a past Wednesday Wire? Click here to browse them all!
---