---
Parents,
Happy Feast of St. Louis!
"Fair son, the first thing I would teach thee is to set thine heart to love God; for unless he love God none can be saved."  -King St. Louis IX's Last Instructions to his Eldest Son
Thanks to all of the Parents who came to our first Men's Club meeting on Sunday and our first Home and School meeting last night. Special thanks to our Men's Club president, Mike Price, and our Home and School president, Beth Ogg, for the amazing job they are doing already this school year!
Announcements
All students 3rd grade and up are welcome to join our Orchestra starting this week! Beginning classes are Mondays and Wednesdays immediately after school, no experience necessary.  Come and join the fun! Contact mpolesky@stlouismemphis.org to join.
Students should NOT be picked up on White Station.
Micro soccer sign-ups will begin Monday. Watch for information from Mr. Bennett.
Please email Paul Walker if you need to add your child to the waiting list for the 2022-23 school year. Siblings of current St. Louis students receive priority enrollment. To add your child to the list, simply email your child's full legal name (first, middle and last), date of birth, and grade they will be entering for the 2022-2023 school year. For PK, please indicate if you are interested in the 3 day or 5 day classroom. Children currently enrolled at St. Louis do not need to be added to a waiting list.
Reminders
If your 5-8 grade child completed service hours this summer, please make sure he/she turns them into his/her Religion teacher. All hours completed between May 29, 2021-September 2, 2021 must be turned in by September 2, 2021.
We are still looking for volunteers to help serve school lunch in our Dining Hall. Help is mainly needed for Tuesdays and 

Wednesdays

. Please contact Jenna Collie at JennaSCollie@gmail.com for information on volunteer opportunities.
Please keep your carpool tag visible in your car until your child is with you. All teachers are looking for that name as you continue through carpool. Also, it is more helpful on the passenger visor than on the dashboard.
Upcoming Dates
August
Monday, August 23-Thursday, September 2:
 MAPS Testing
Thursday, August 26: Junior High Trips Parent Meeting
Saturday, August 28: Diocese of Memphis 50th Anniversary Multi-Cultural Festival from 11:00 AM-7:00 PM on the grounds of St. Louis
Saturday, August 28: Arts & Crafts Fair sponsored by the St. Louis Senior High Youth Ministry from 11:00 AM-4:00 PM in the new gym
September
Wednesday

, September 1: Chess Club begins
Wednesday, September 1: 901 Day sponsored by the SLS Student Council
Thursday, September 2: Service hours deadline for all summer hours
Friday, September 3: Feast of St. Louis Holiday, no school
Monday, September 6: Labor Day Holiday, no school
Wednesday

, September 8: VIRTUS classes
Tuesday, September 14: Drama Club (grades 1-4 begins)
Thursday & Friday, September 16-17: School Picture Day
Friday, September 24: Jeans Day to benefit Feed My Flock
 Have a great rest of your week!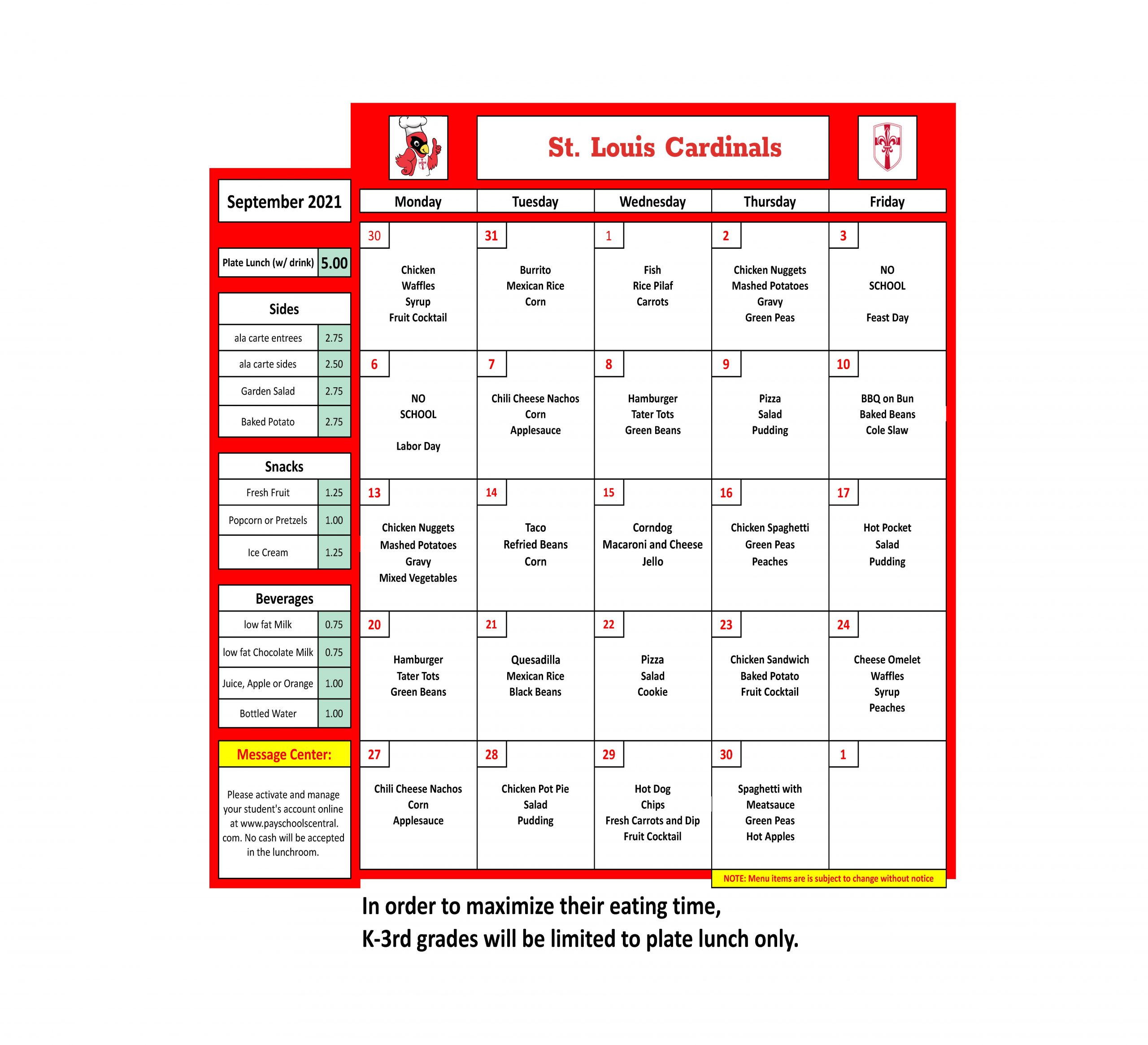 ---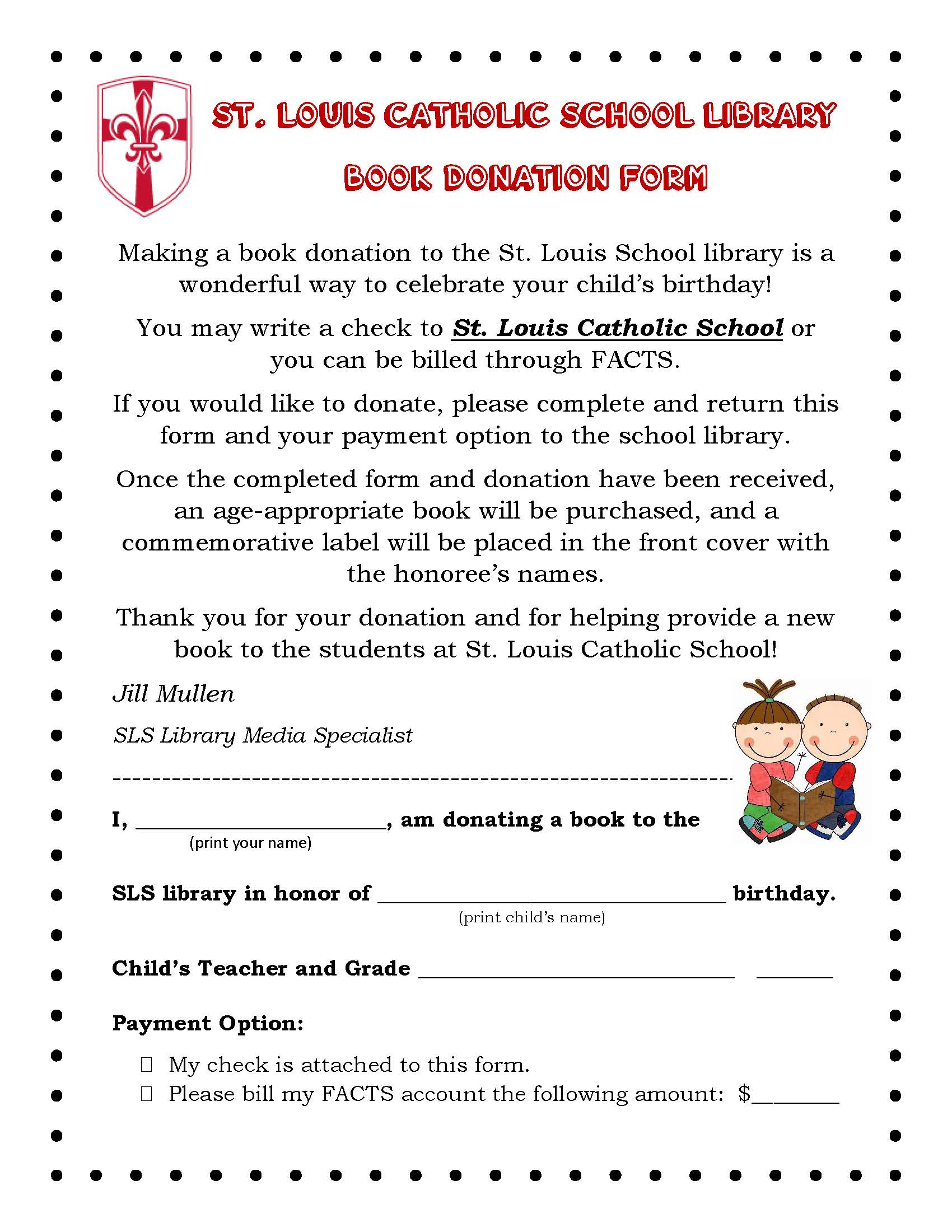 ---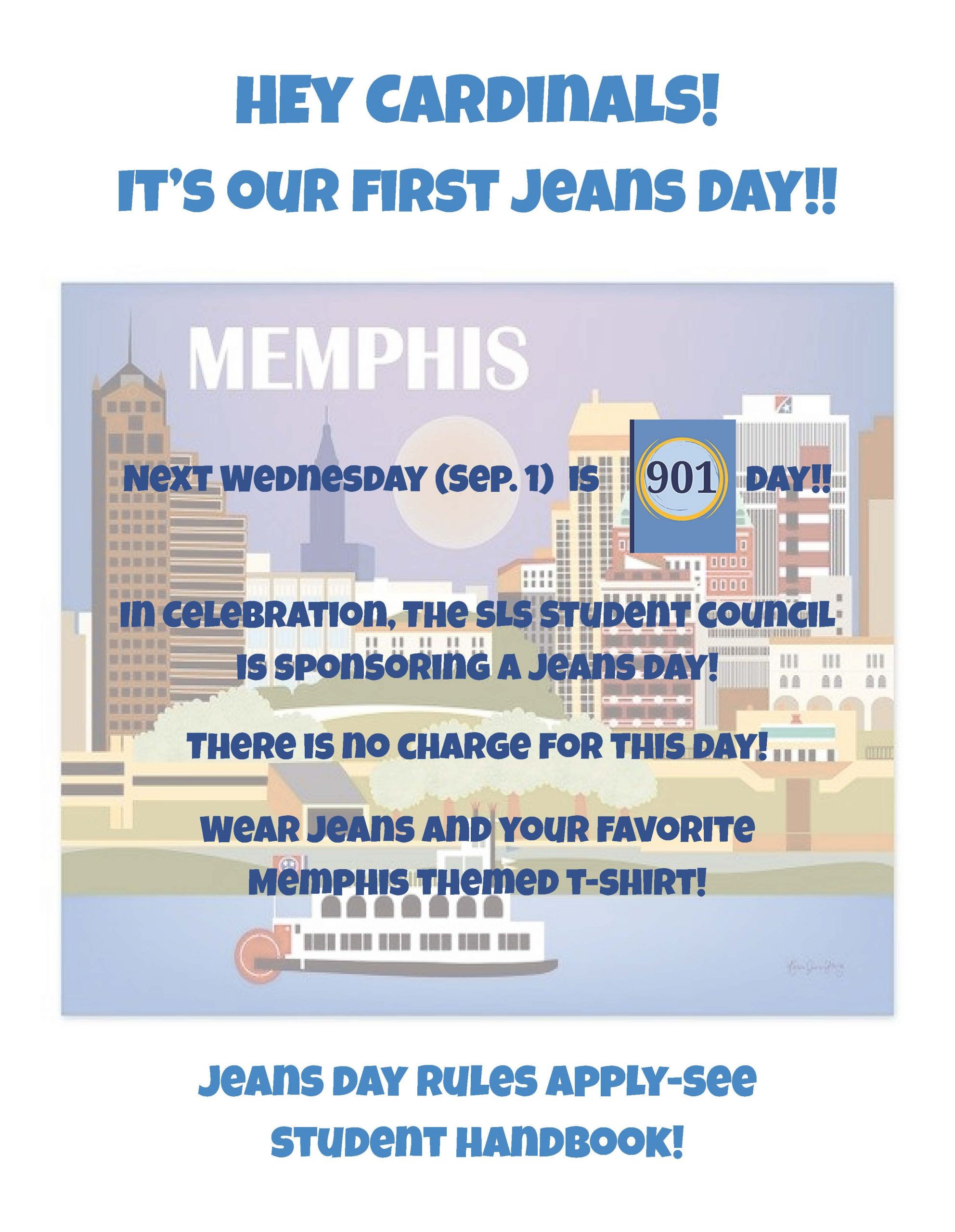 ---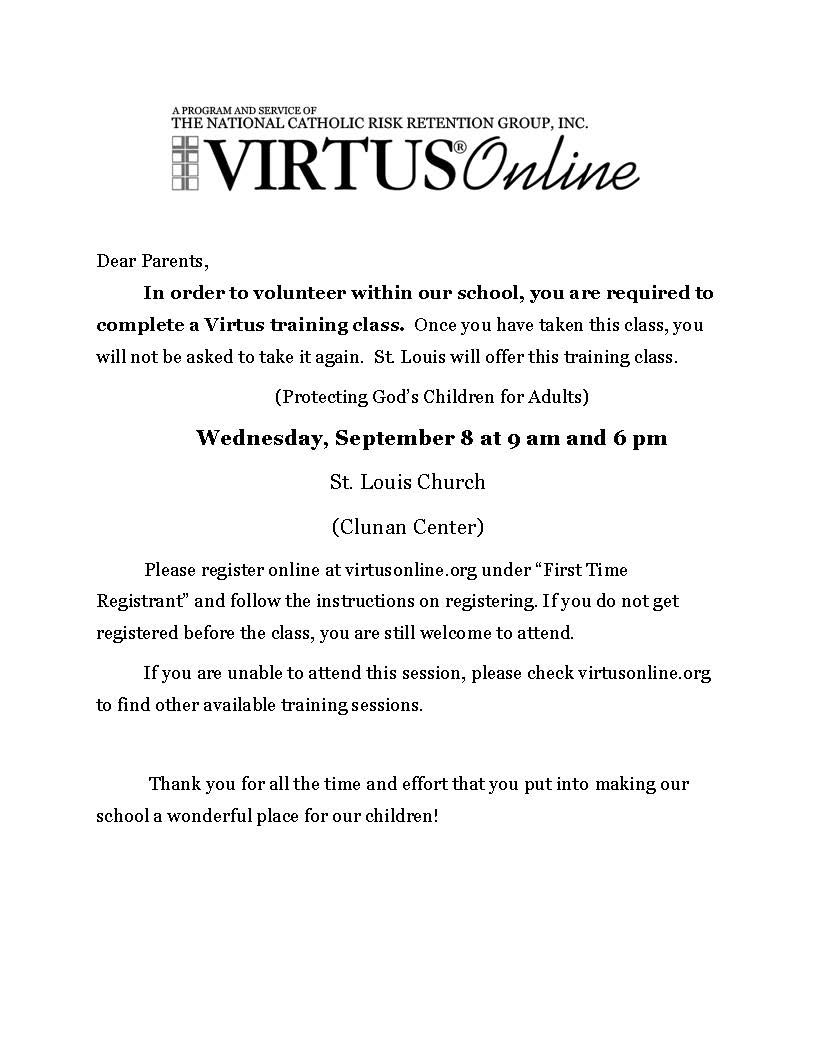 ---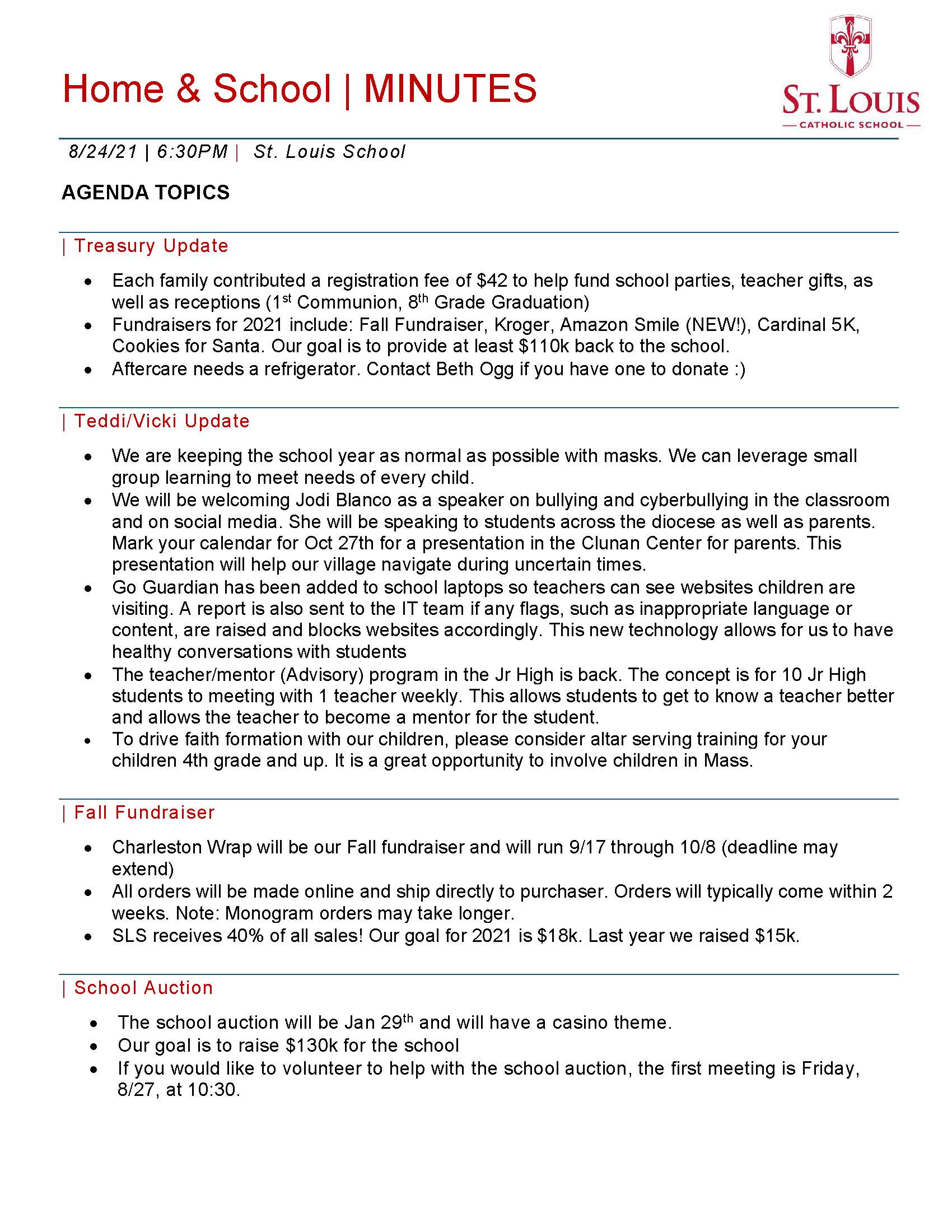 ---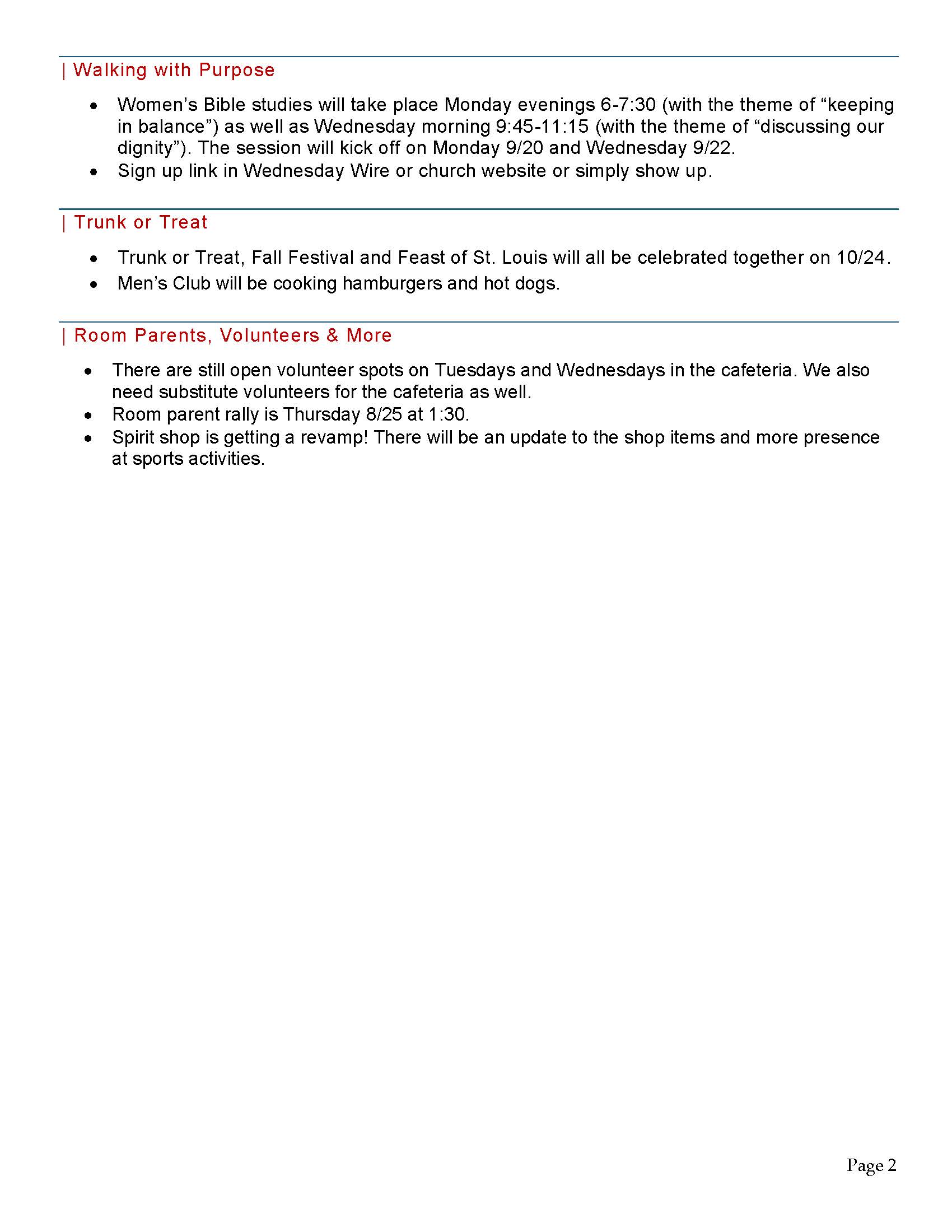 ---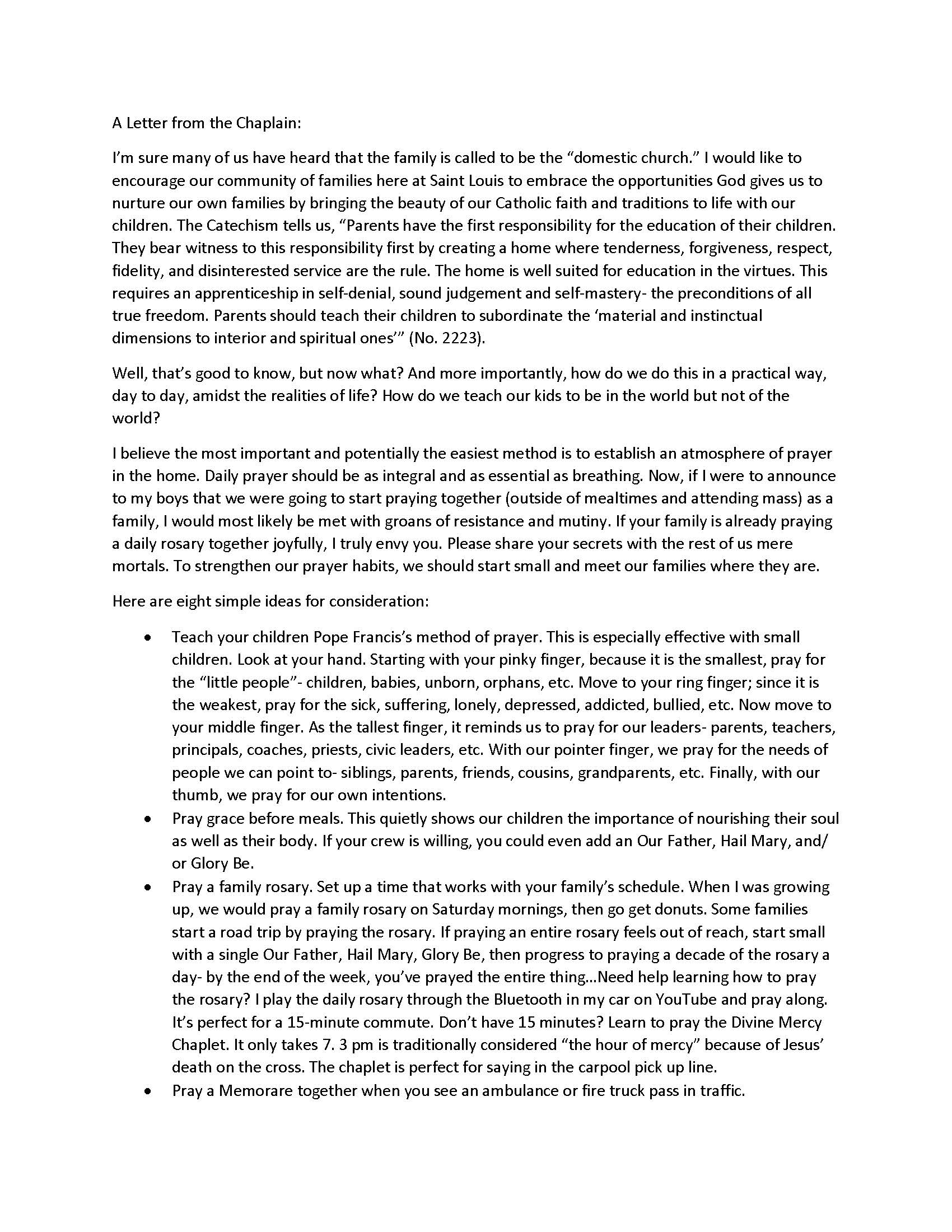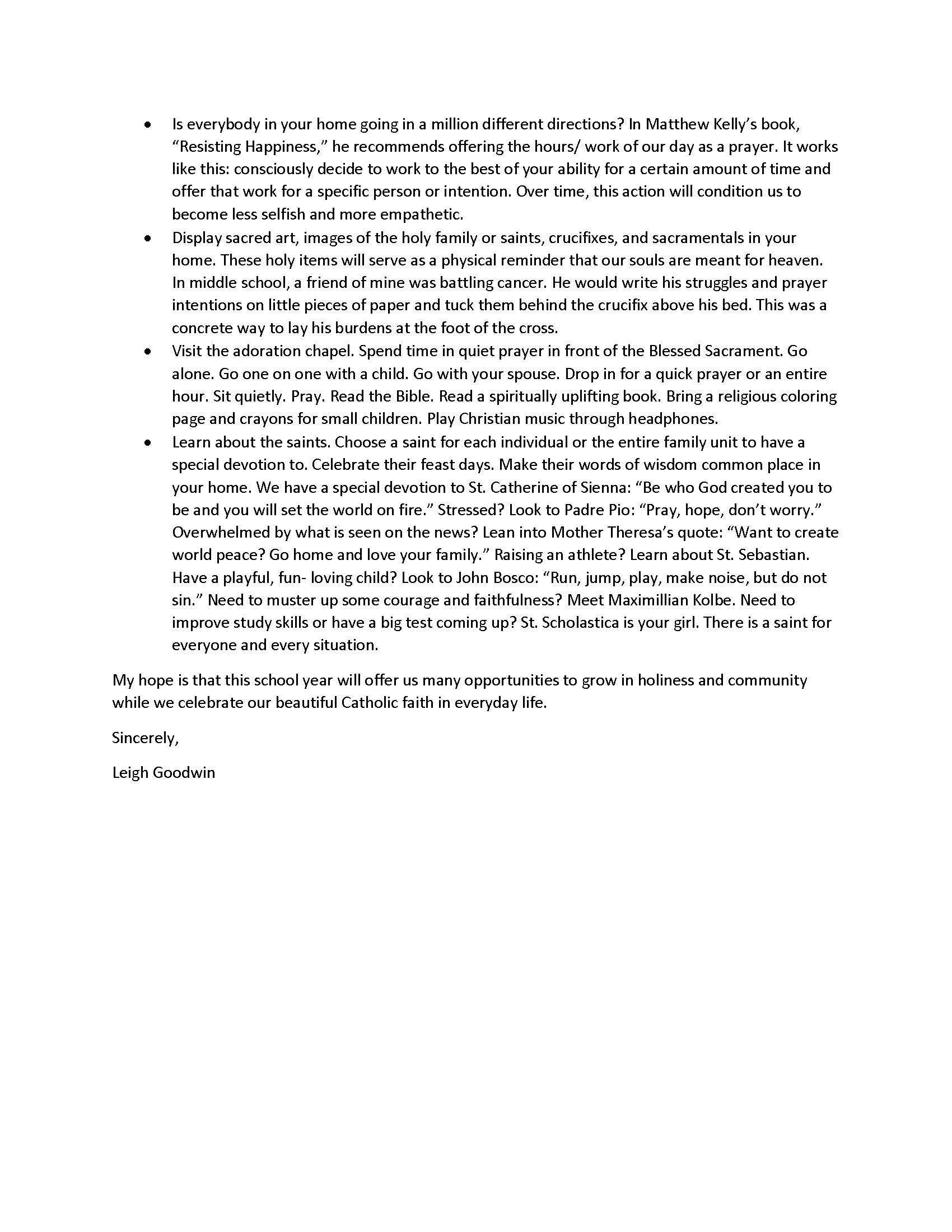 ---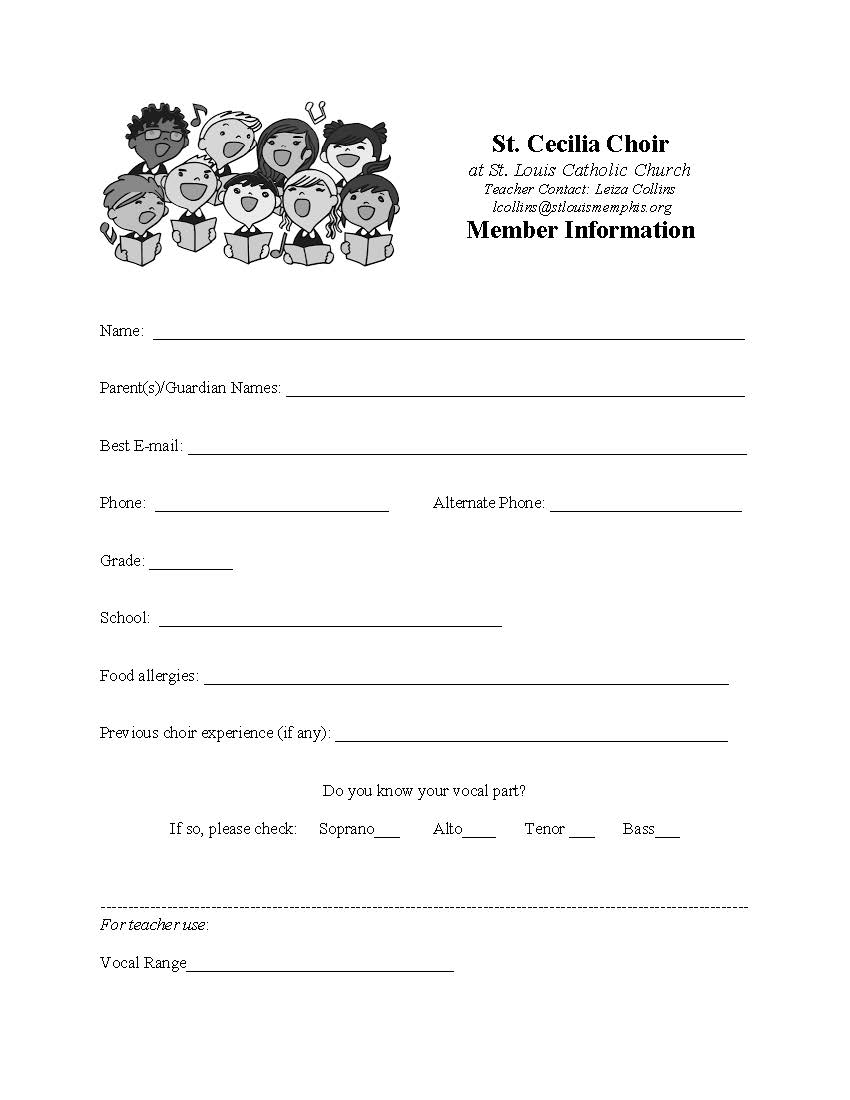 ---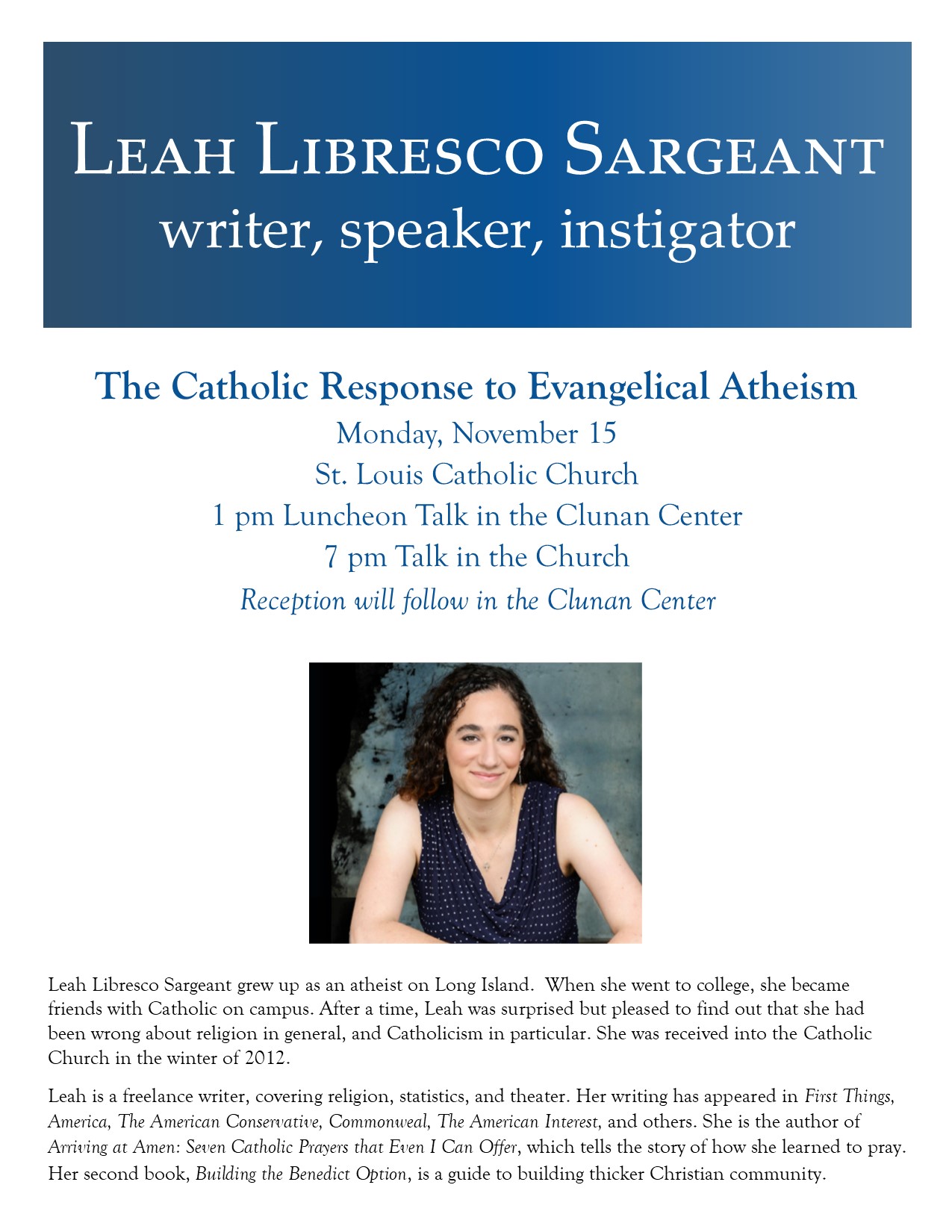 ---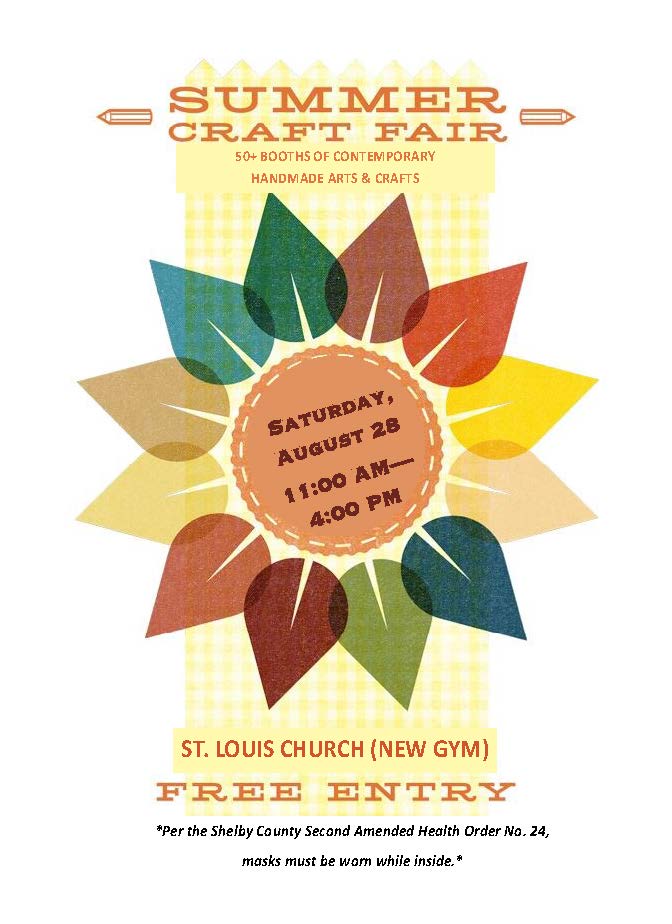 ---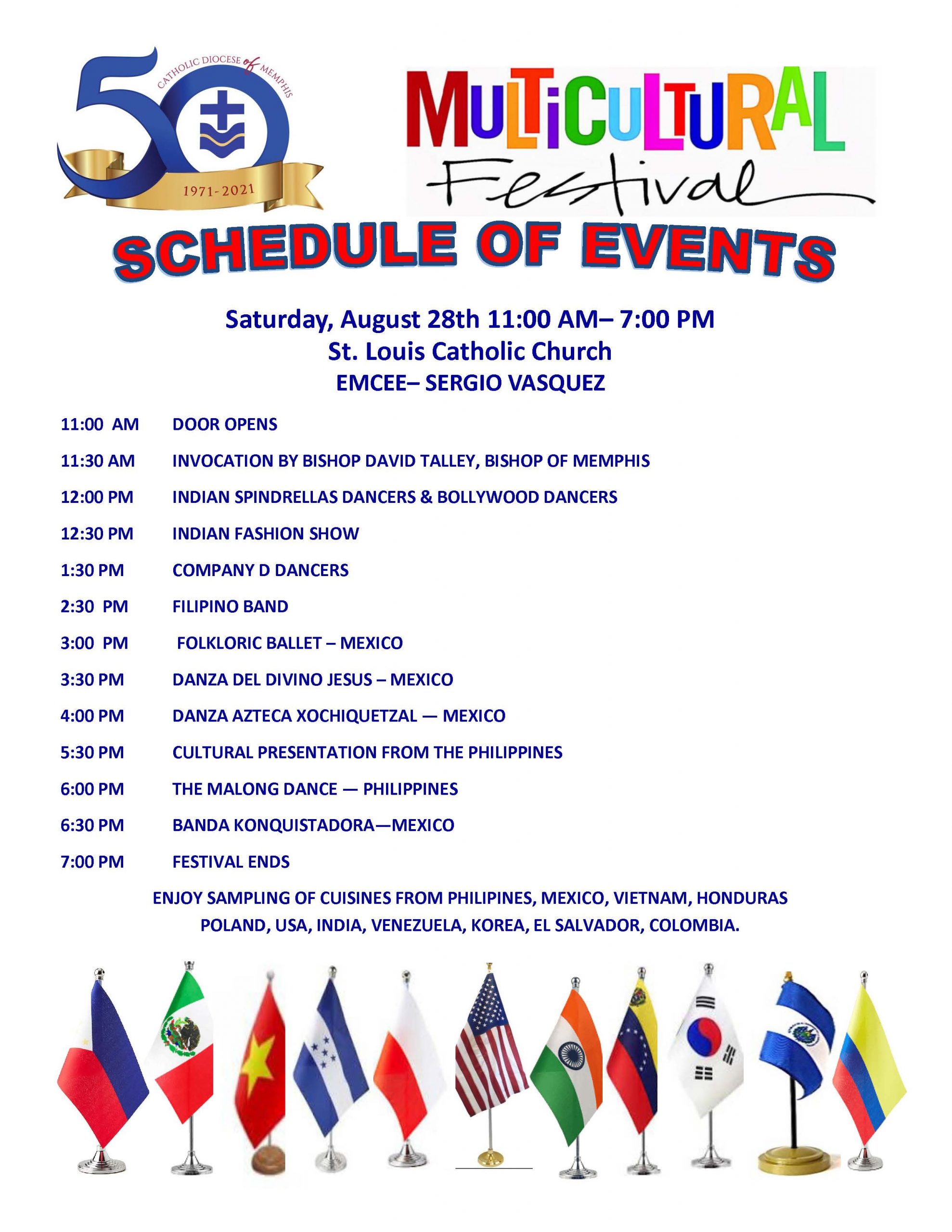 ---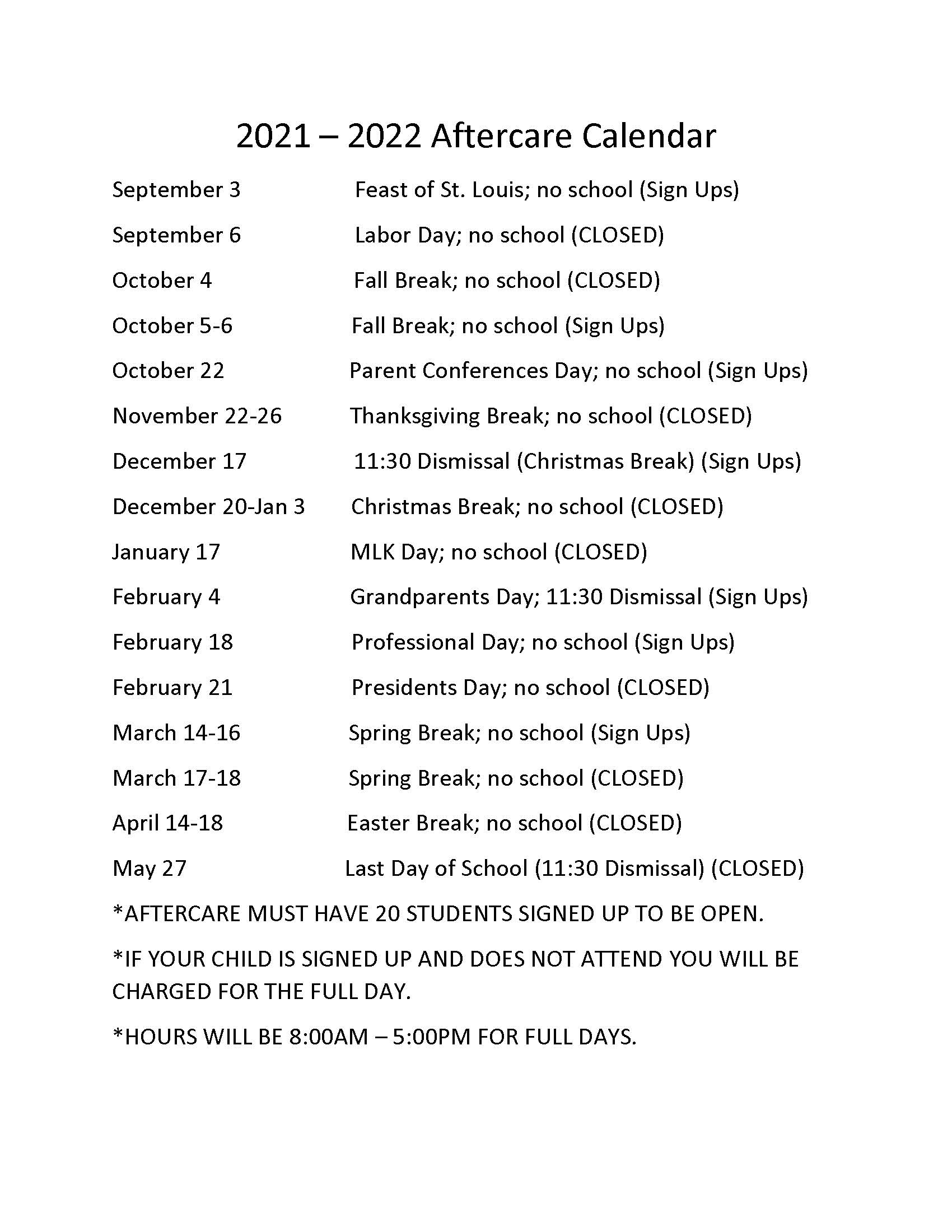 ---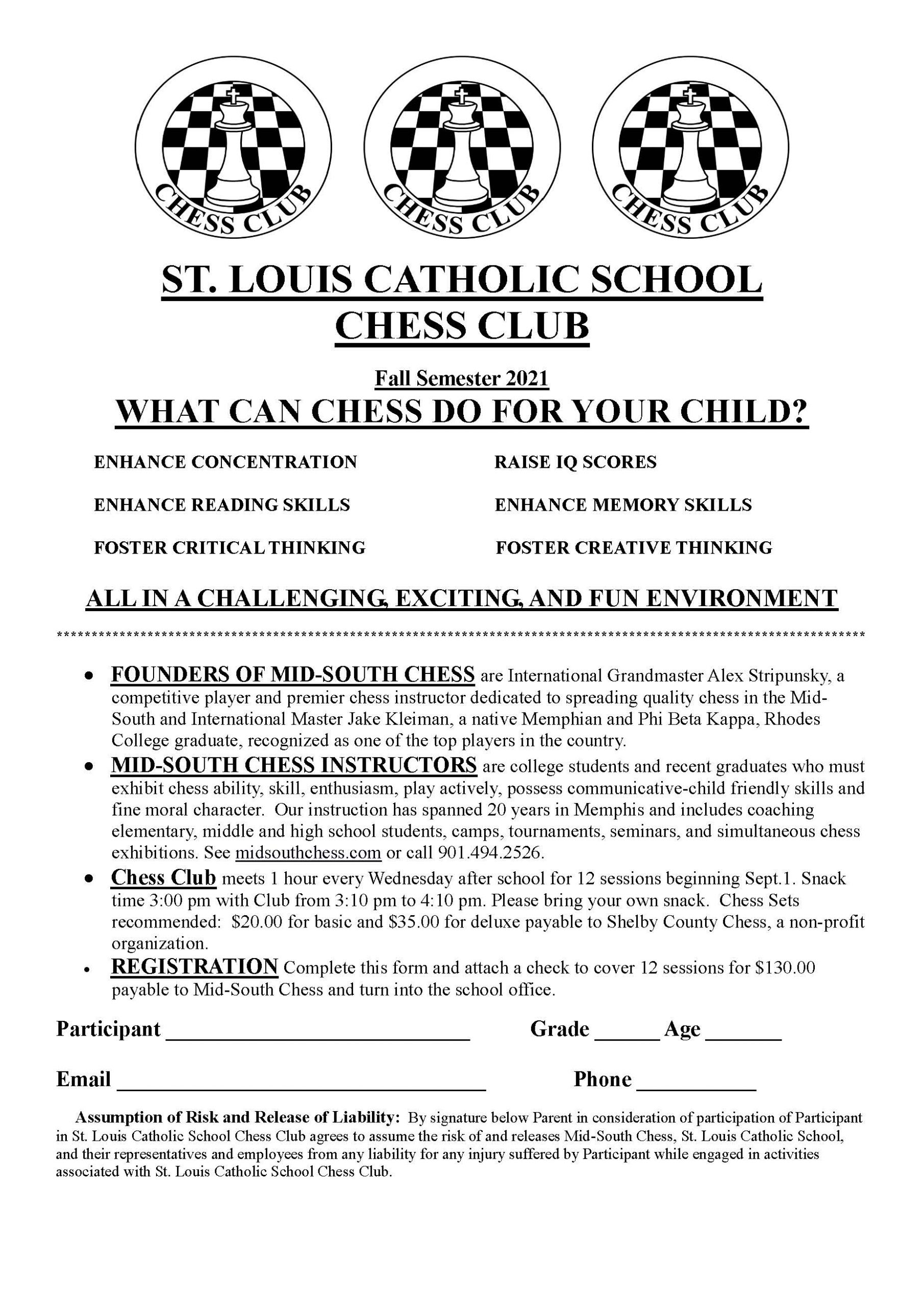 ---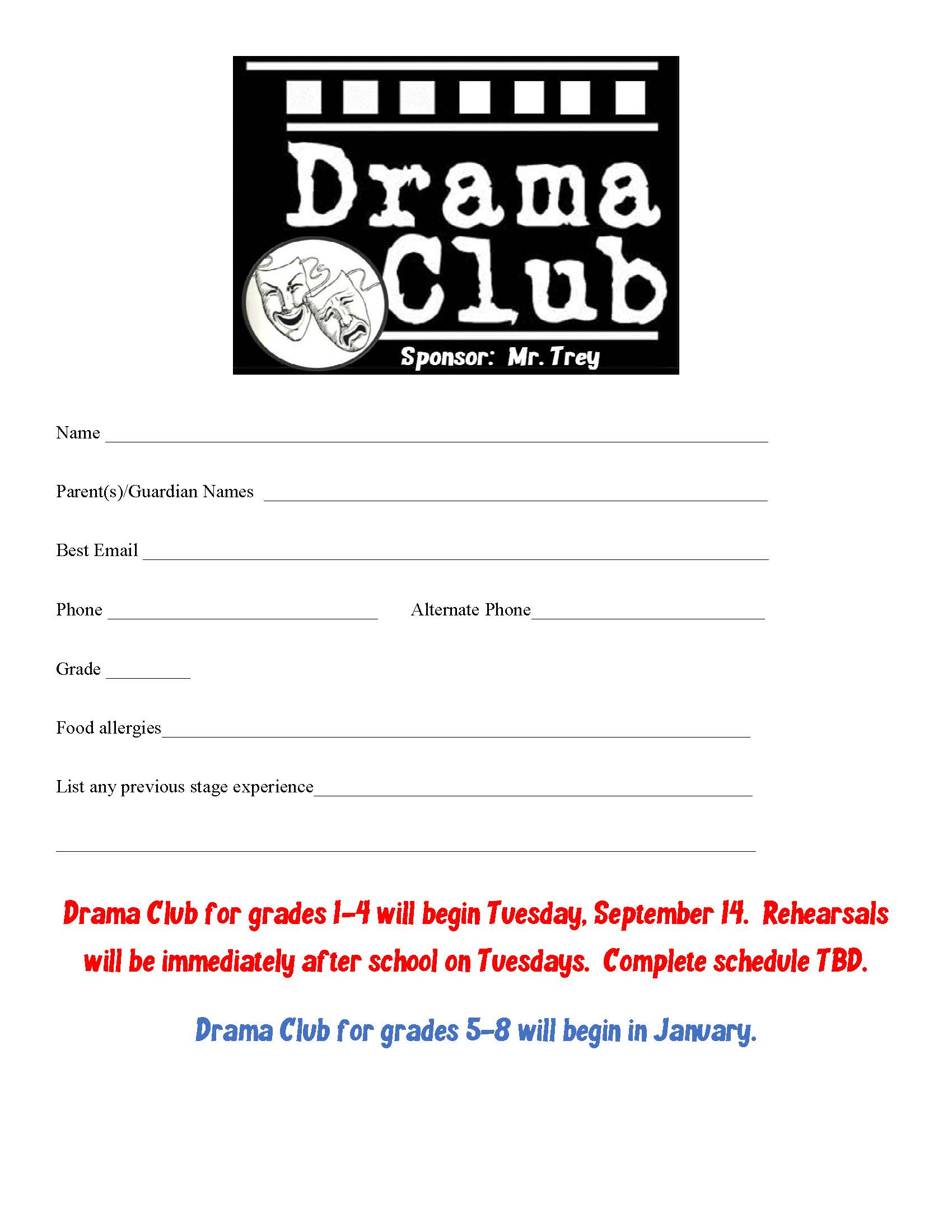 ---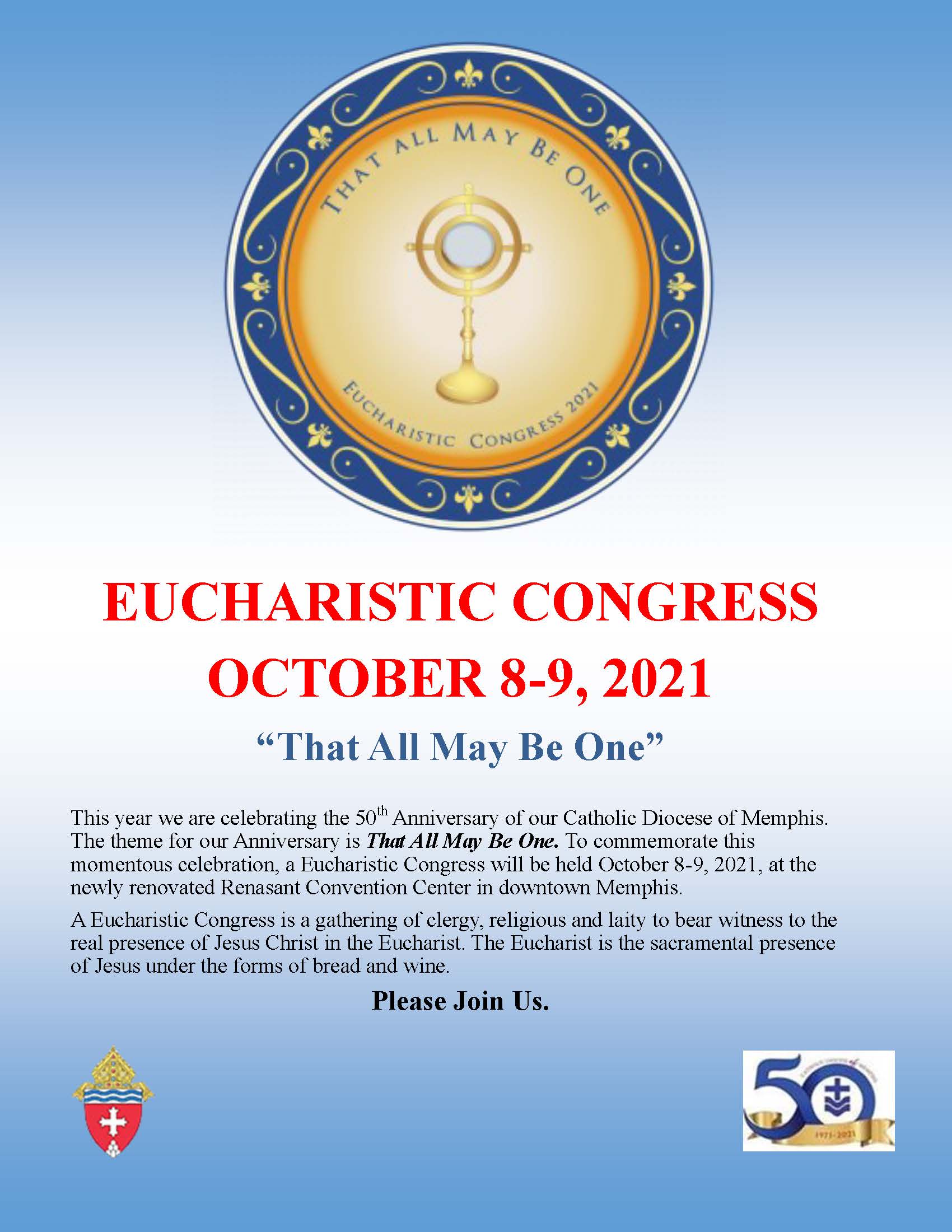 ---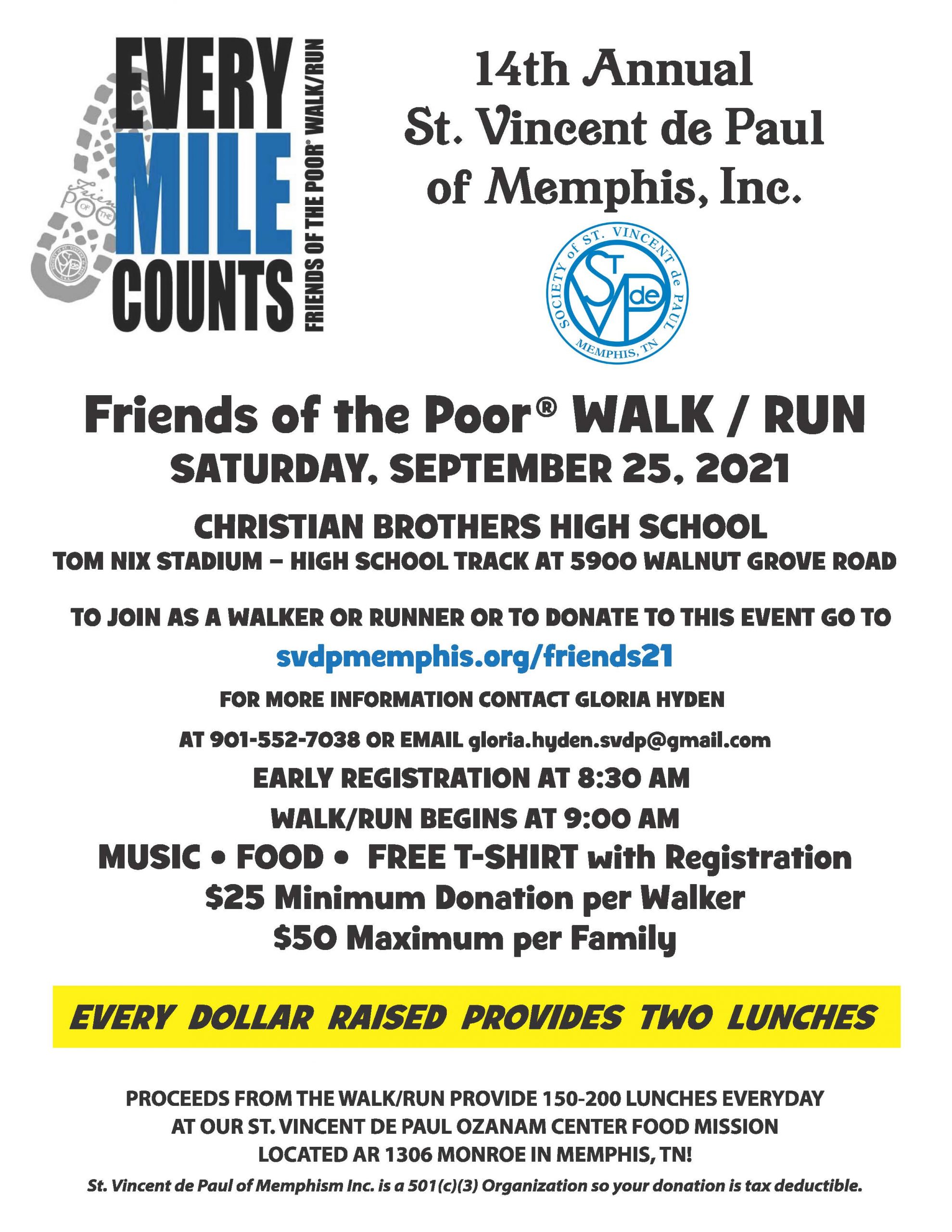 ---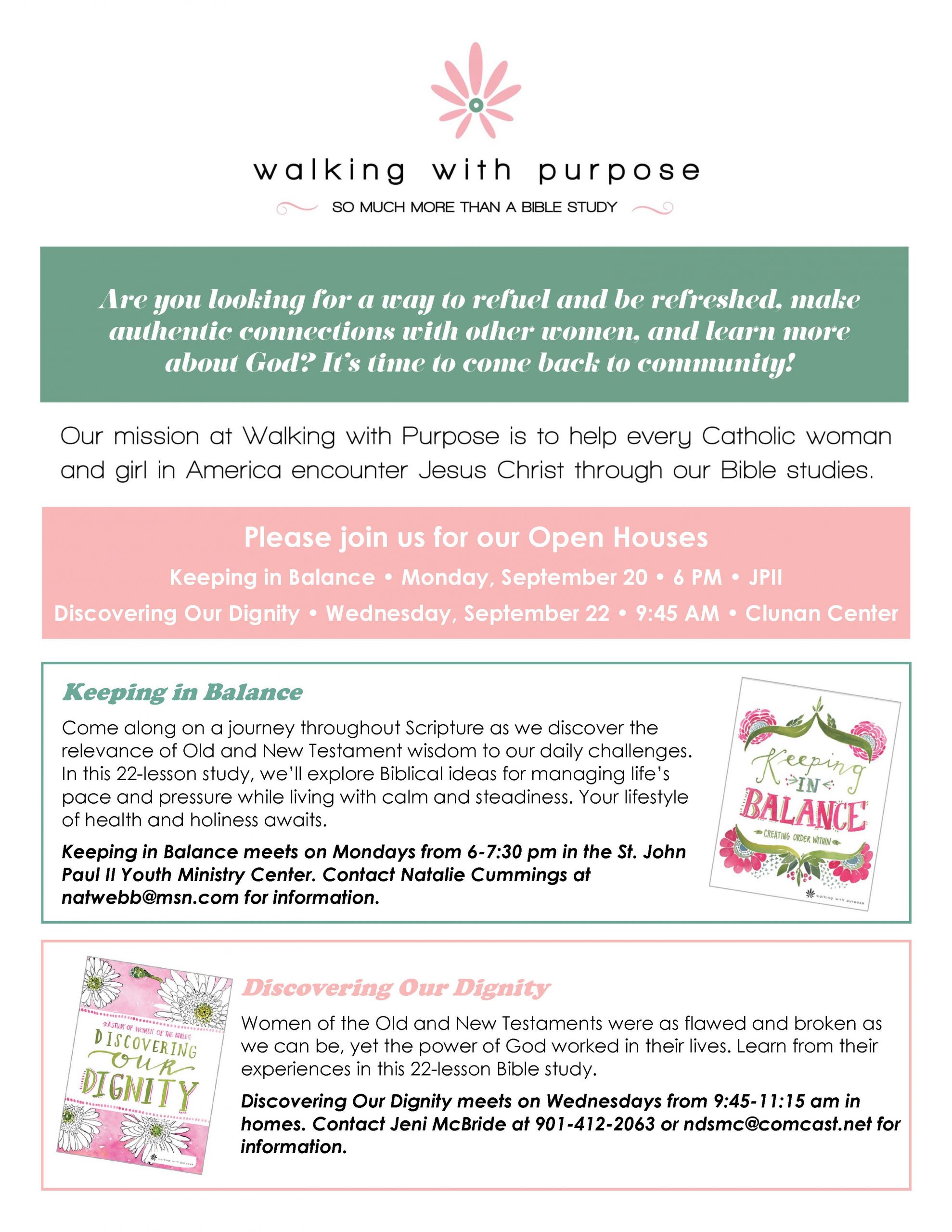 ---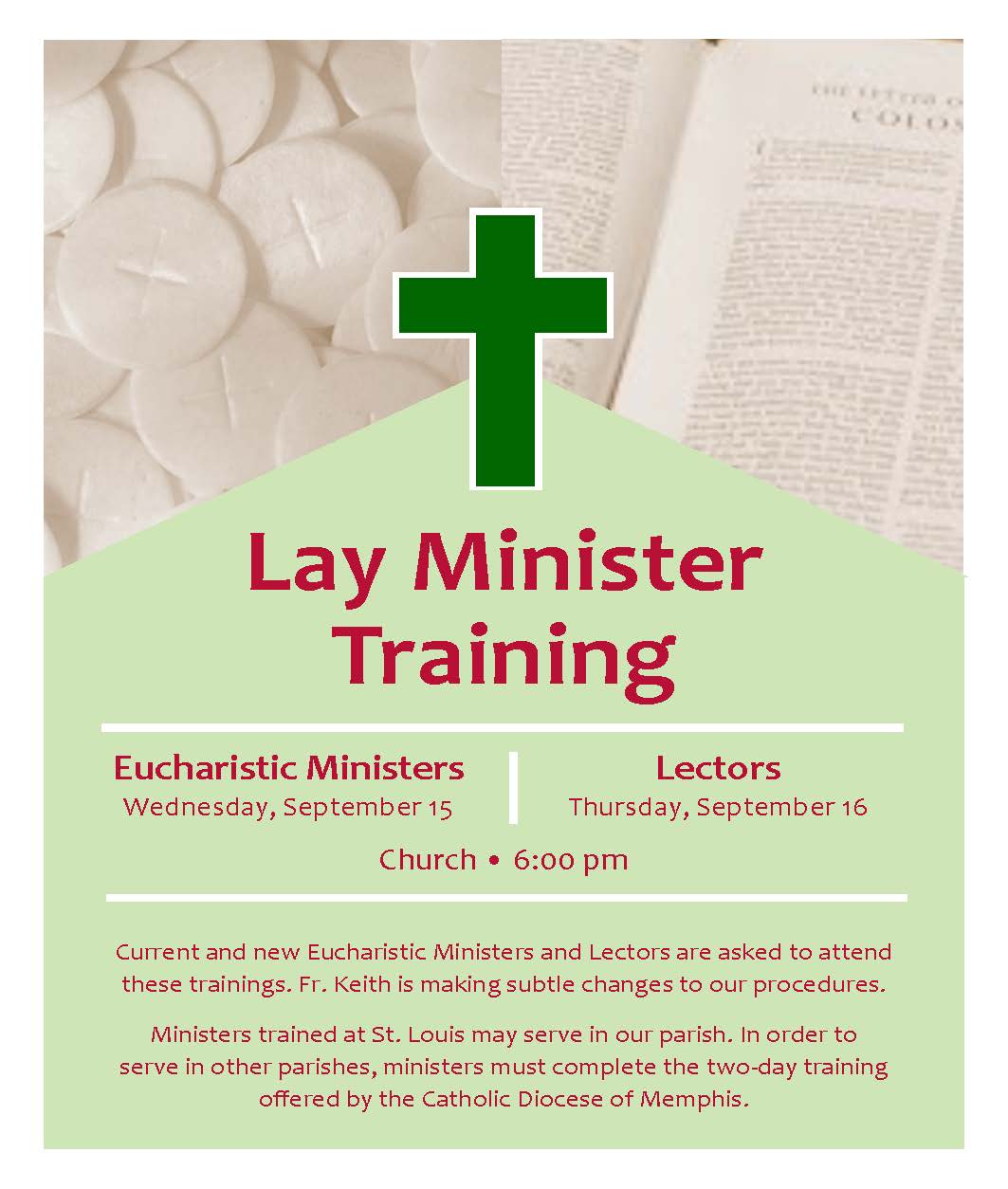 ---
Looking for a past Wednesday Wire? Click here to browse them all!
---