---
Parents,
One week down! It's been so great to see all of our happy students back on campus!
Announcements
We discovered today that many parent emails to faculty and staff had gone to their Spam folders. We apologize for this and we have remedied this problem. If you have sent an email and have not gotten a requested response, please contact the school office.
Parent-Student Handbook Directories are being sent home today with your youngest SLS child.
2020-21 Yearbooks are here and are also being sent home today. If you ordered one per family, it should be sent home with your oldest SLS child. Thanks to Mrs. Cervetti and Mrs. Soefker for their hard work on the yearbook!
If your 5-8 grade child completed service hours this summer, please make sure he/she turns them into his/her Religion teacher. All hours completed between May 29, 2021-September 2, 2021 must be turned in by September 2, 2021.
If your 4-8 grade child is interested in signing up for Robotics this year and did not sign up at our Back to School events, please contact Mrs. Van Epps at evanepps@stlouismemphis.org by this Friday, August 20.
We are still looking for volunteers to help serve school lunch in our Dining Hall.

Help is mainly needed for Tuesdays and Wednesdays.

Please contact Jenna Collie at JennaSCollie@gmail.com for information on volunteer opportunities.
Reminders
Please keep your carpool tag visible in your car until your child is with you. All teachers are looking for that name as you continue through carpool. Also, it is more helpful on the passenger visor than on the dashboard.
Junior high parents, please send in the high school visits permission slip to Mrs. Fracchia.
Don't forget to follow us on social media to see all that is happening throughout the school year!

Follow us on Facebook at St. Louis Catholic School Mphs, TN
Follow on on Instagram at

 

stlouiscatholicschoolmemphis
Upcoming Dates
Monday, August 23: Altar Server Training for grades 4-8
Monday, August 23-Thursday, September 2:  MAPS Testing
Tuesday, August 24: First Home and School Meeting
Thursday, August 26" Junior High Trips Parent Meeting
Wednesday, September 1: Chess Club begins
Thursday, September 2: Service hours deadline for all summer hours
Friday, September 3: Feast of St. Louis Holiday, no school
Monday, September 6: Labor Day Holiday, no school
Wednesday, September 8: VIRTUS classes
Thursday & Friday, September 16-17: School Picture Day
 Have a great rest of your week!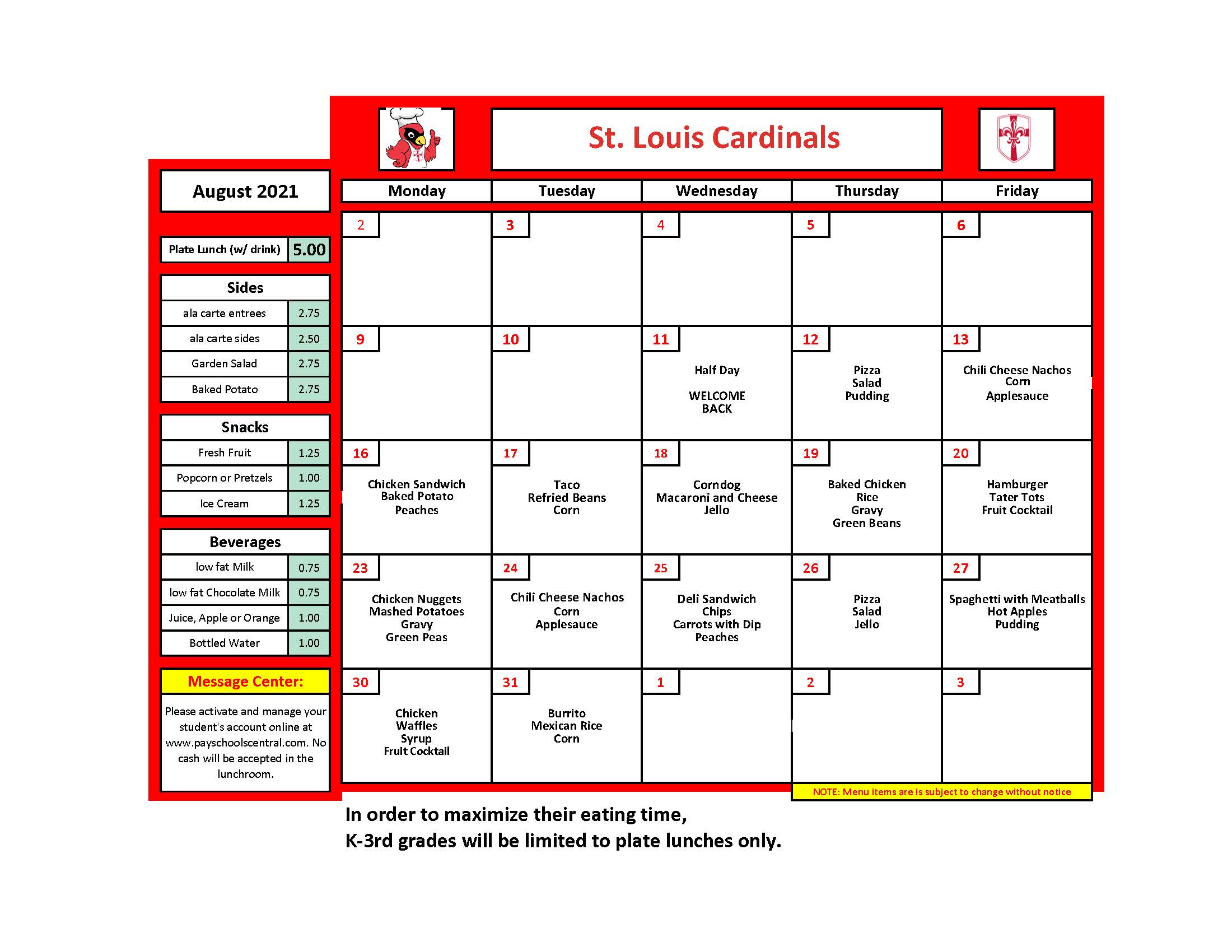 ---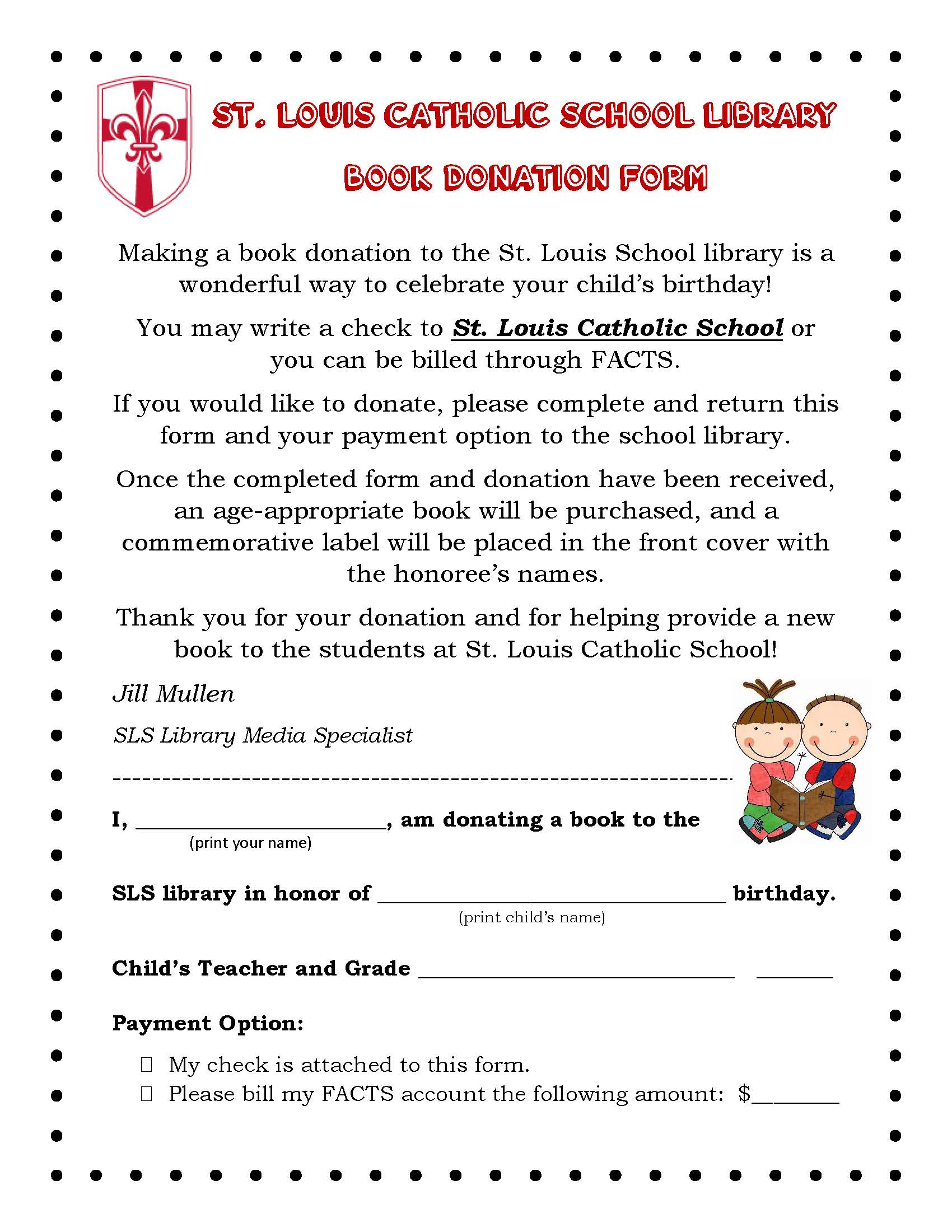 ---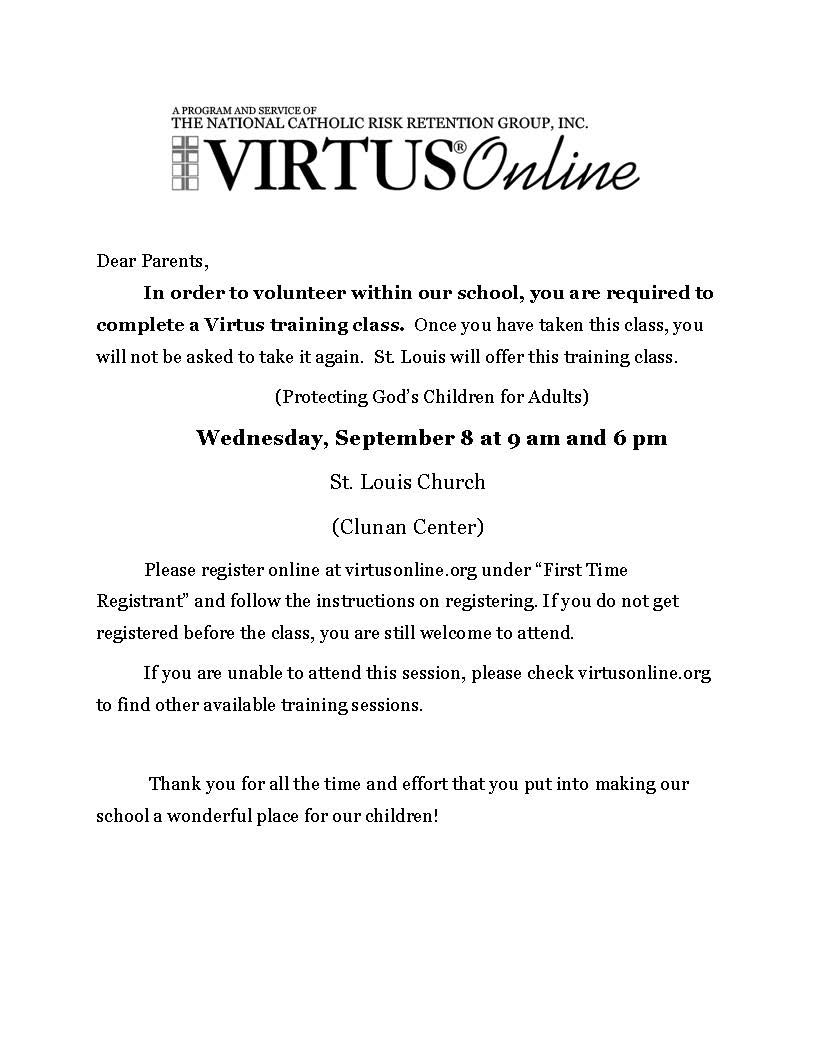 ---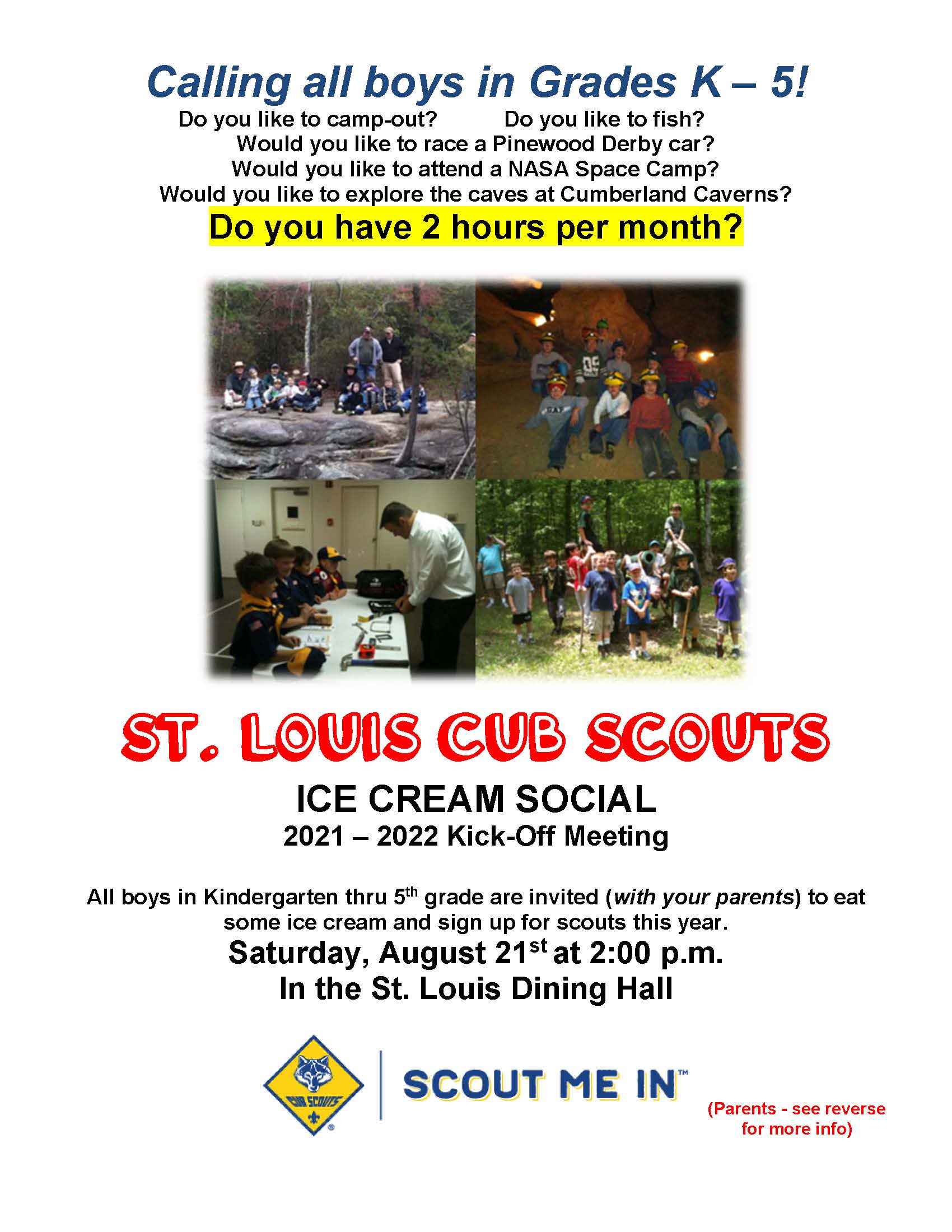 ---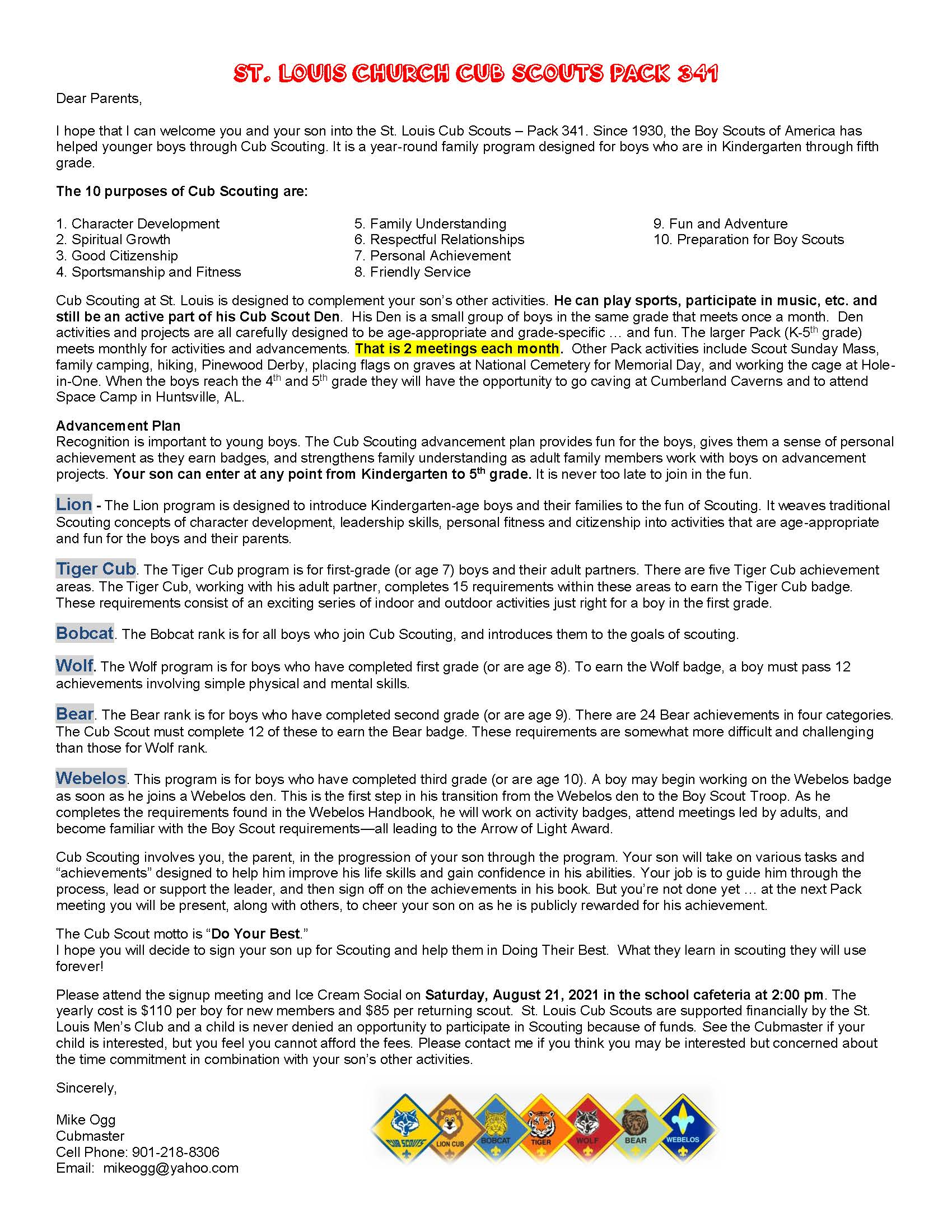 ---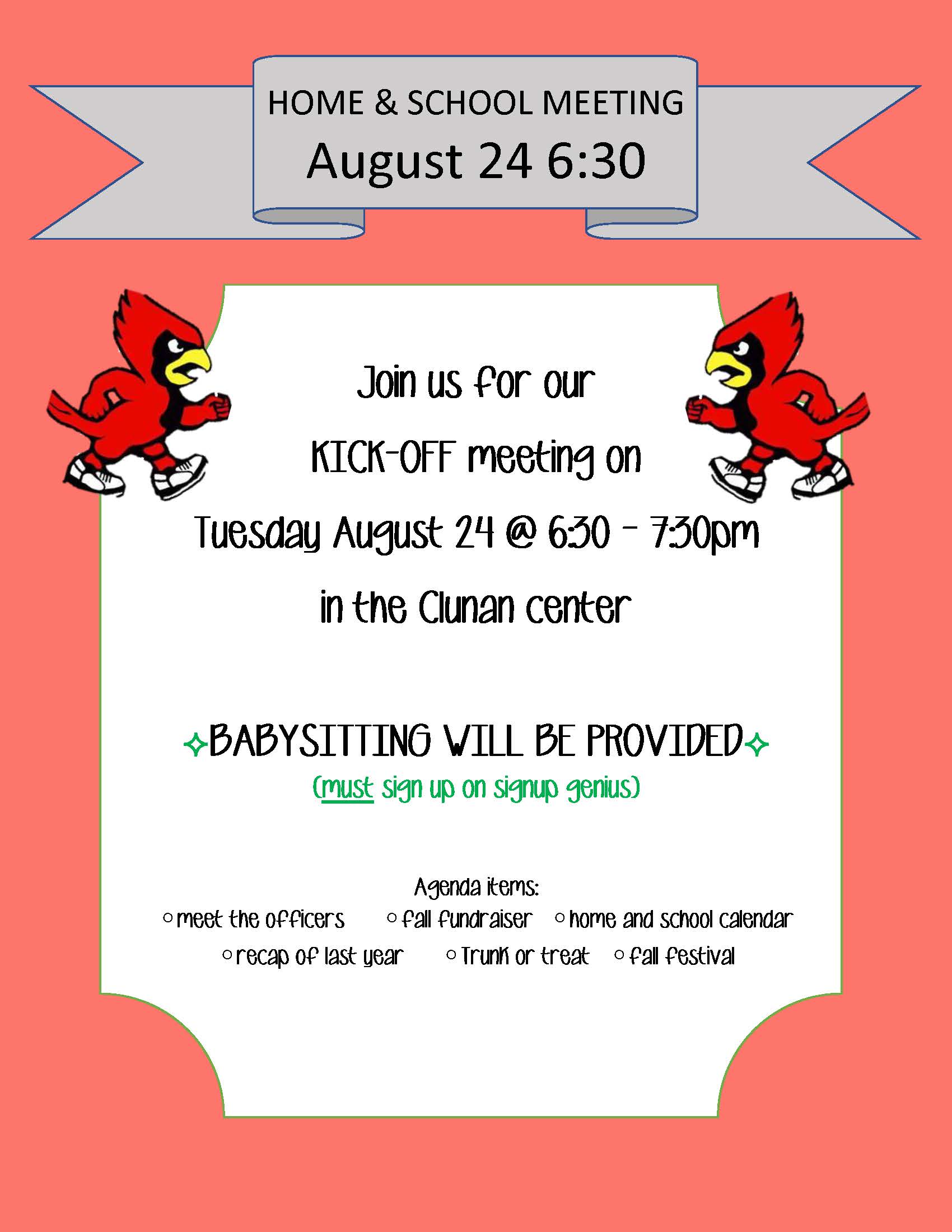 ---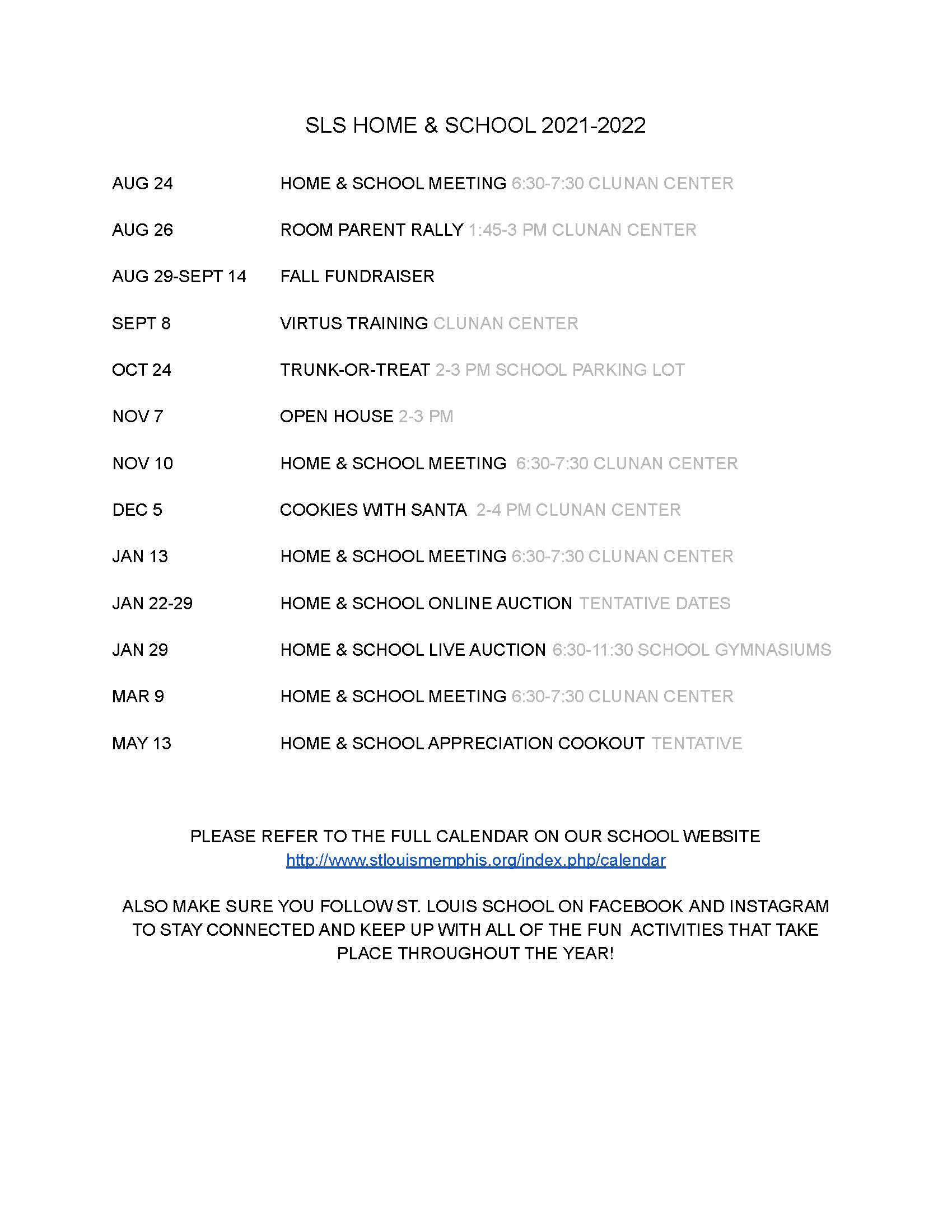 ---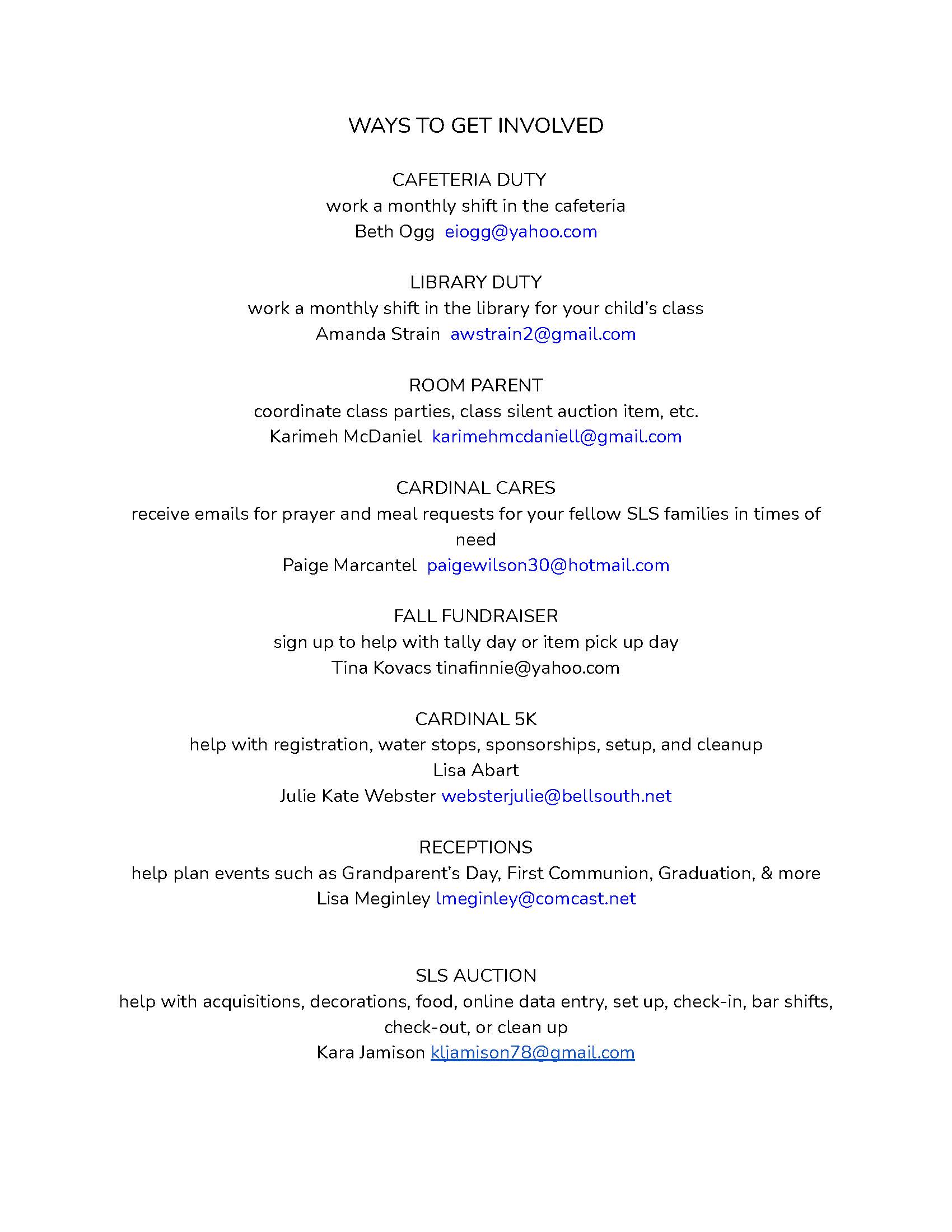 ---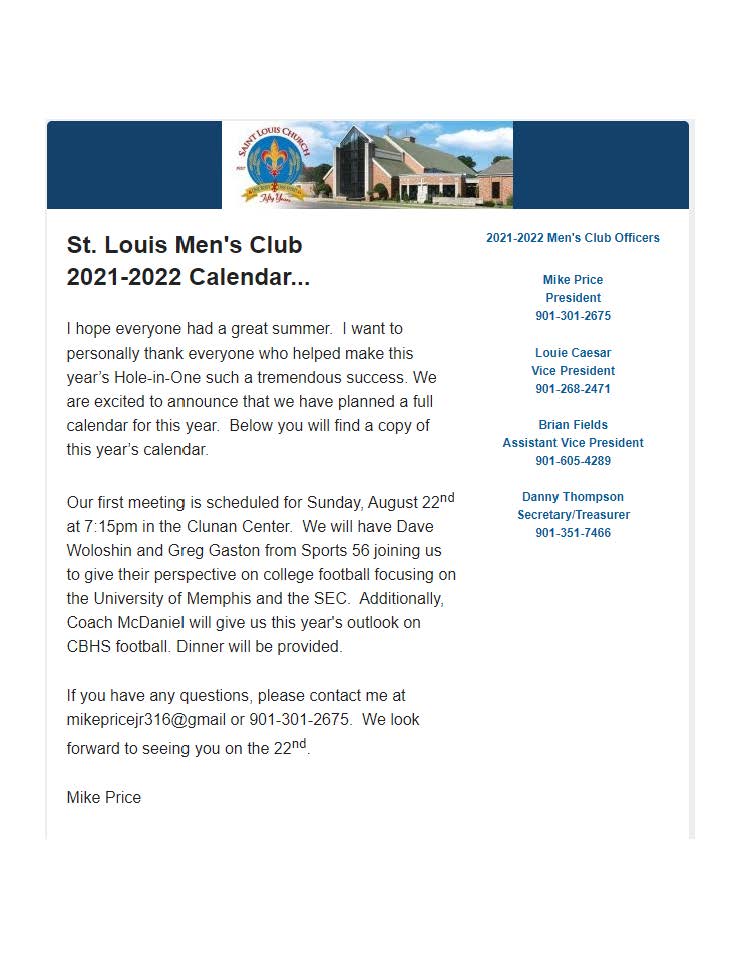 ---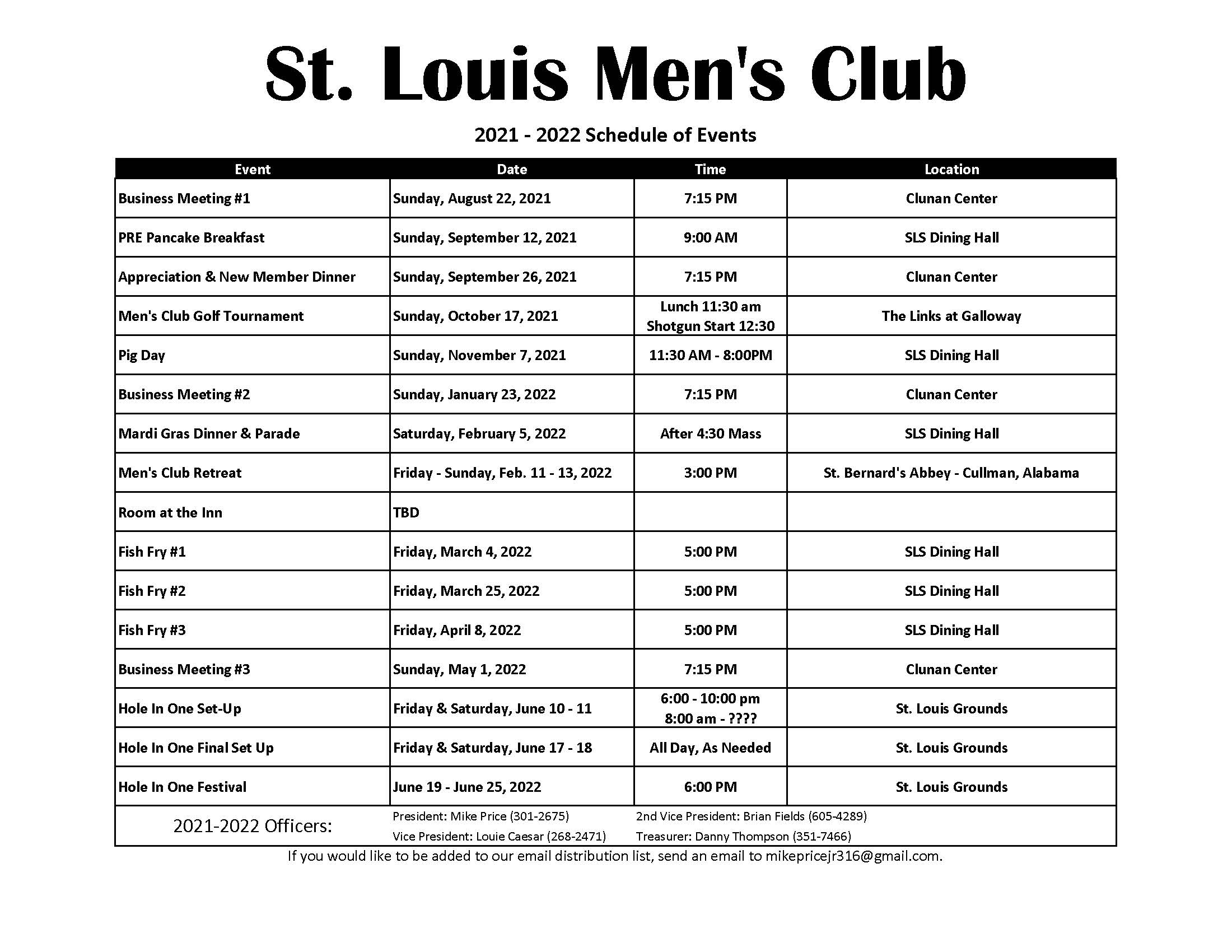 ---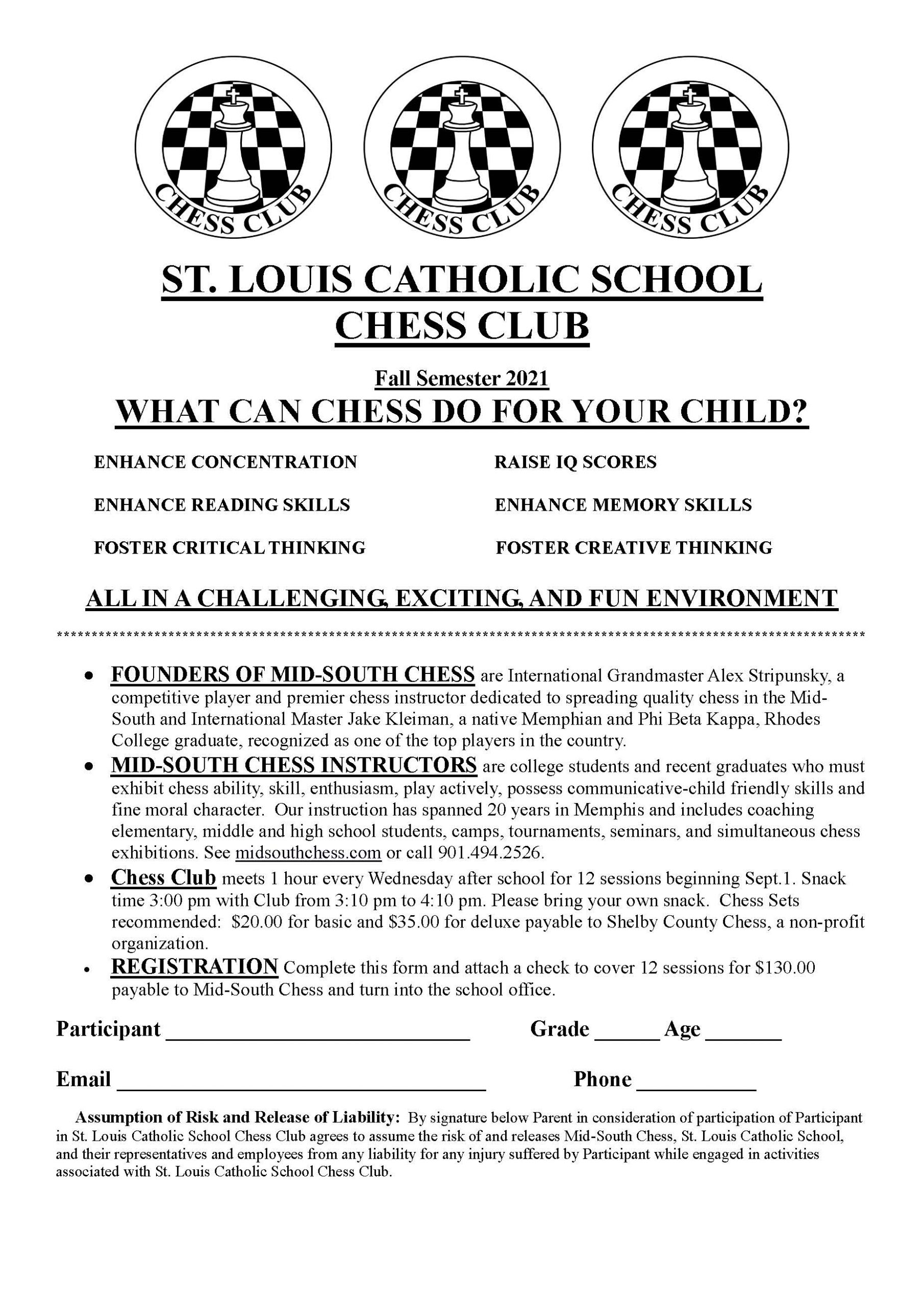 ---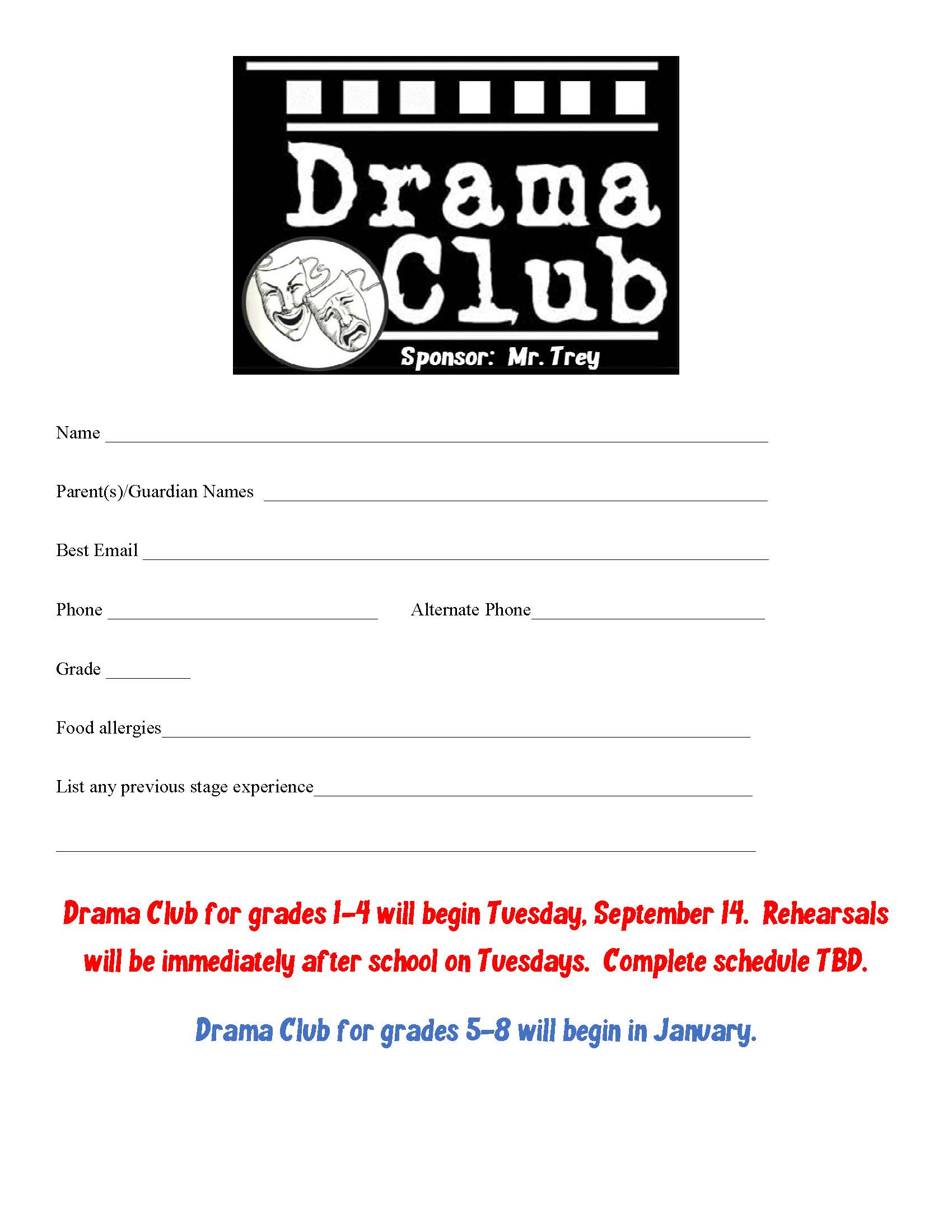 ---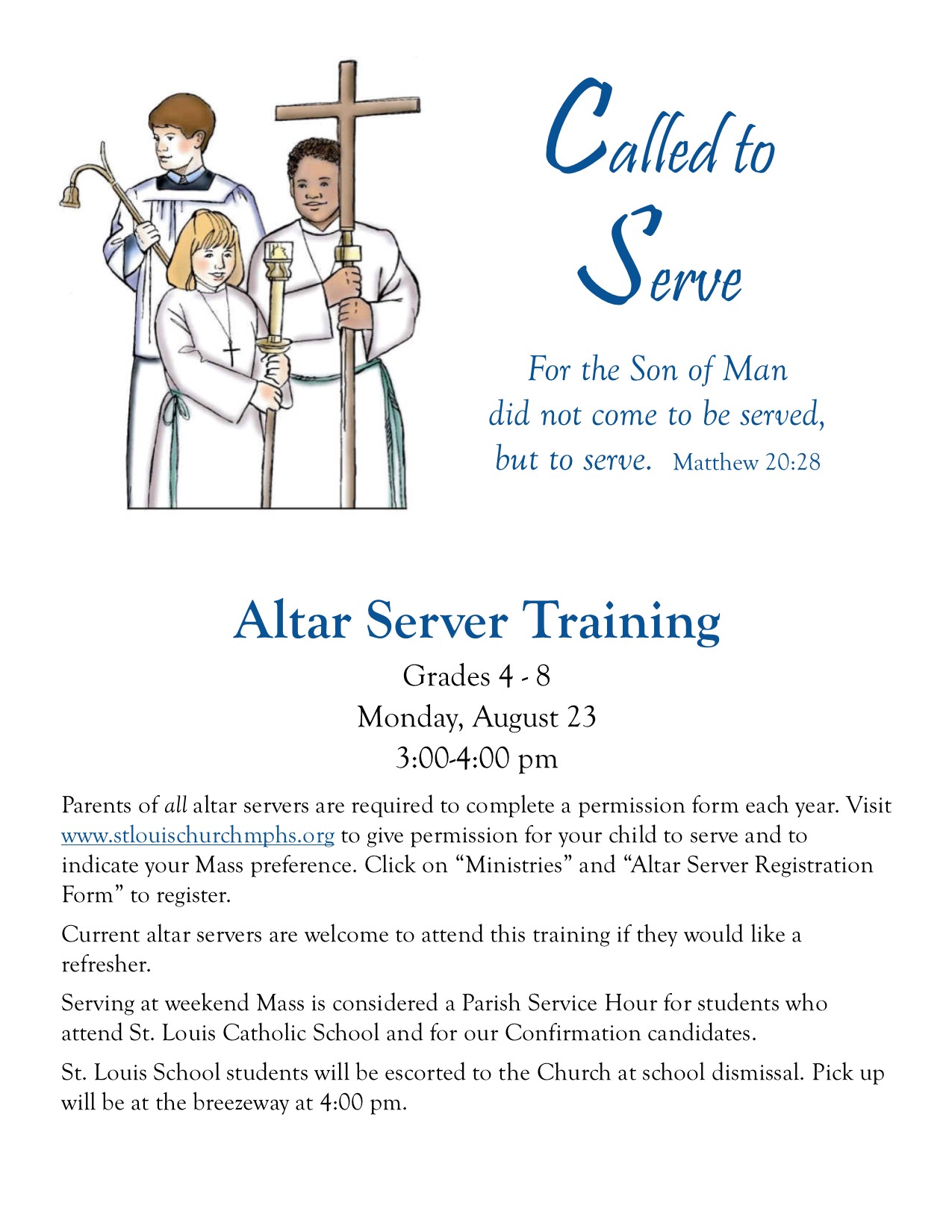 ---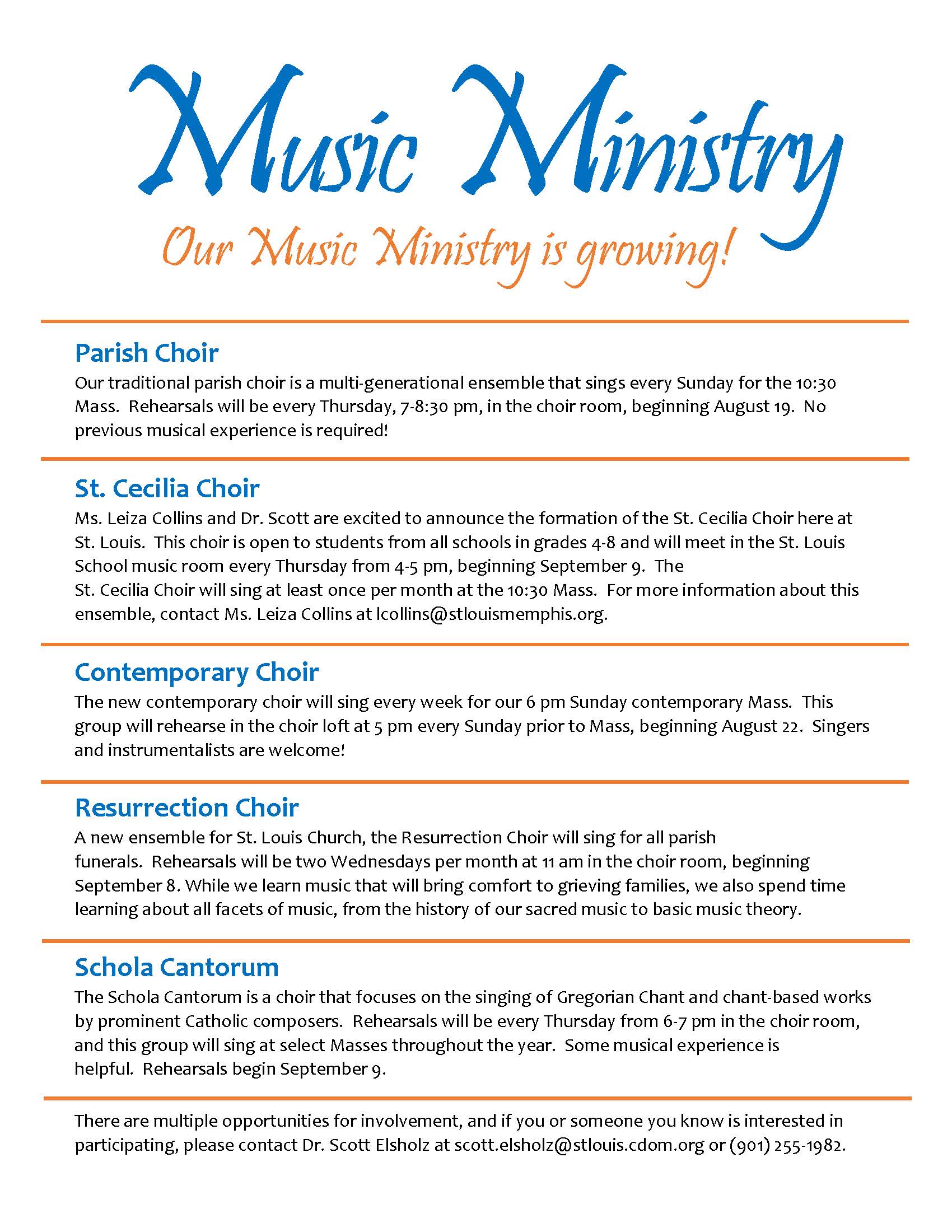 ---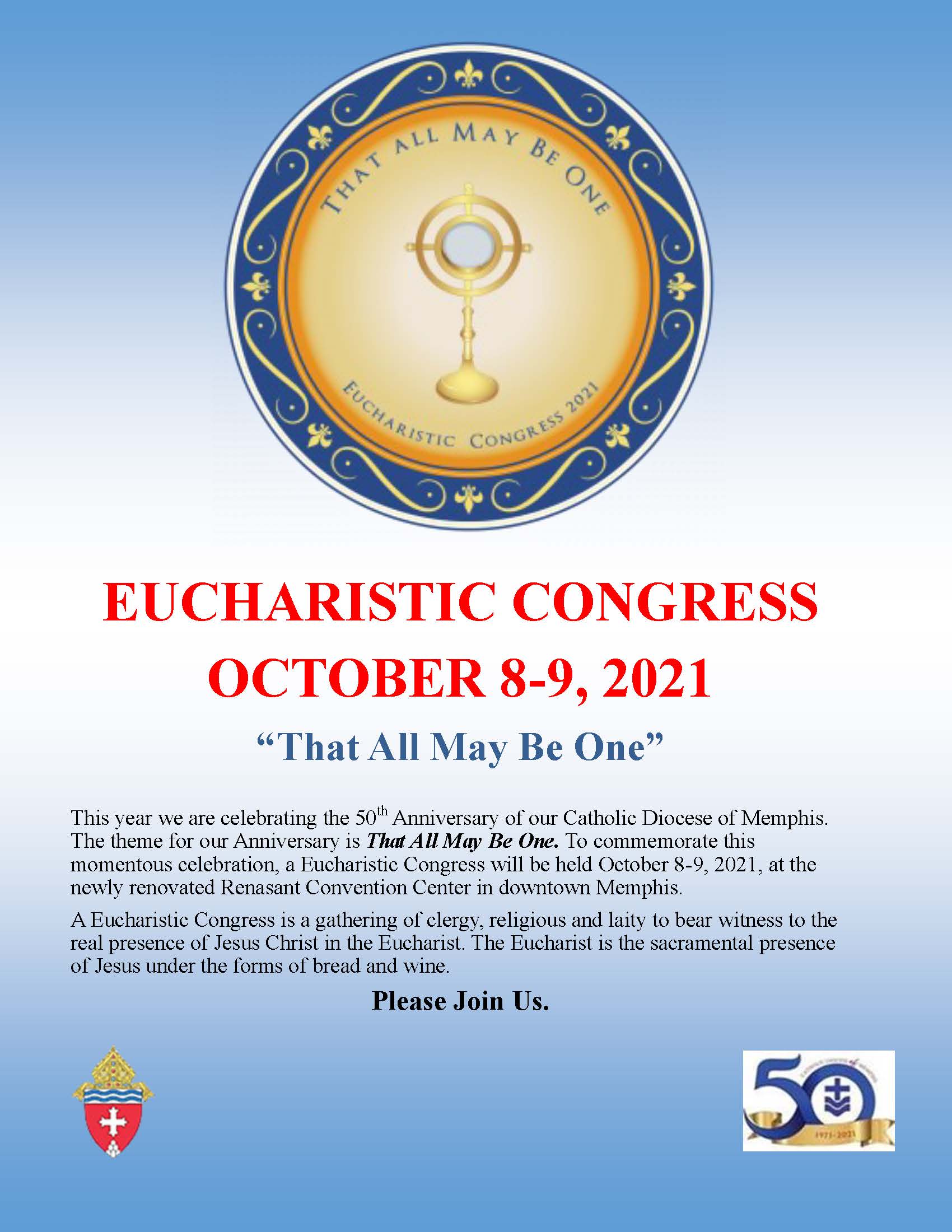 ---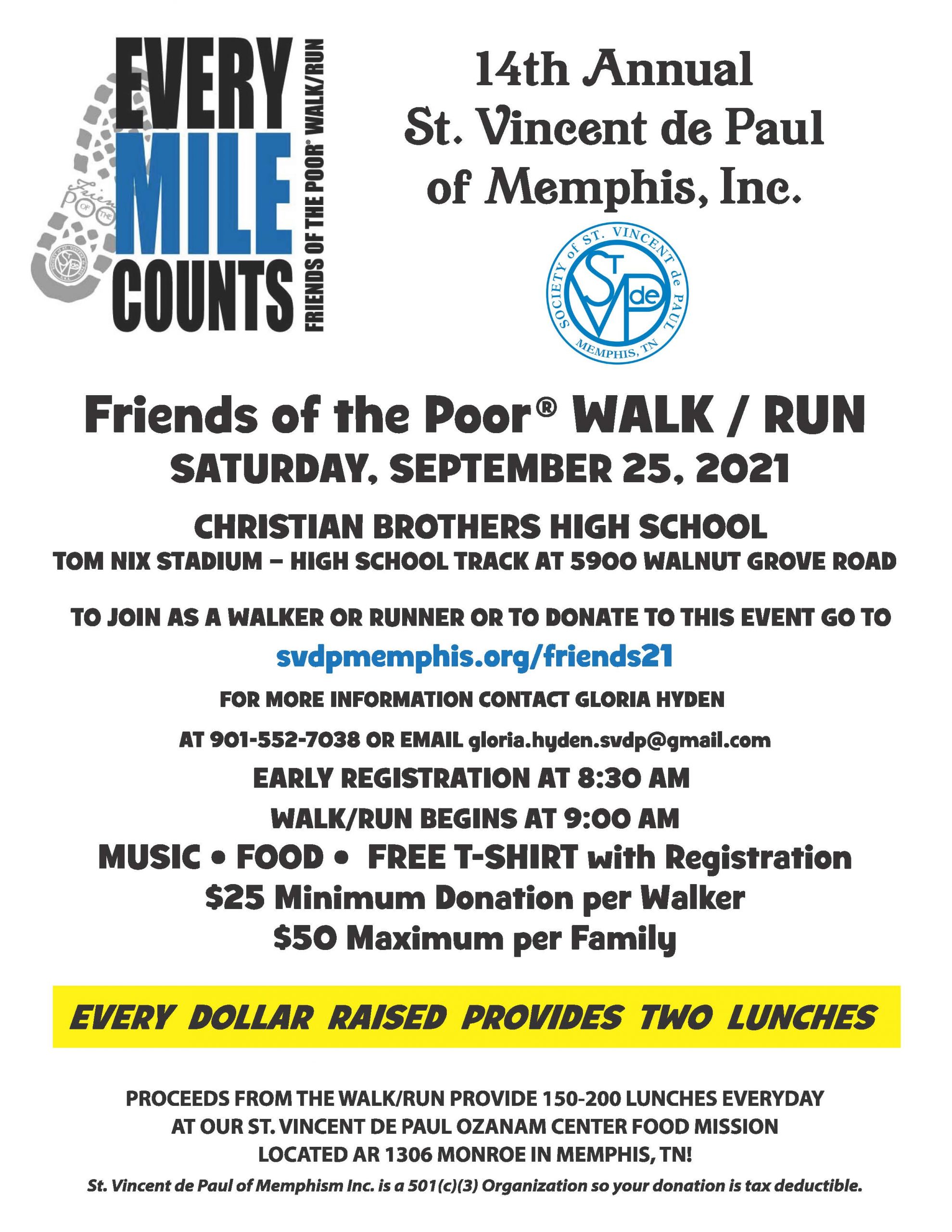 ---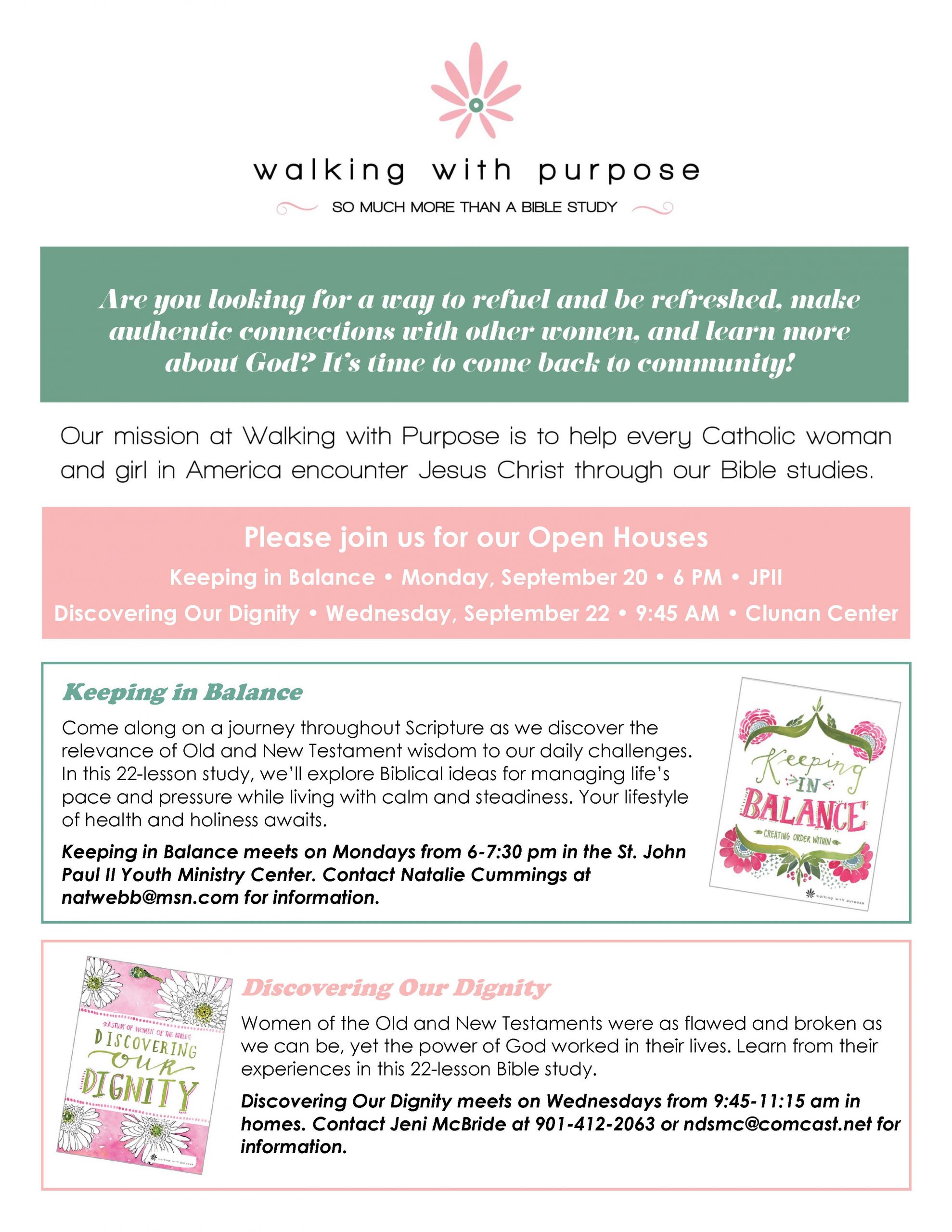 ---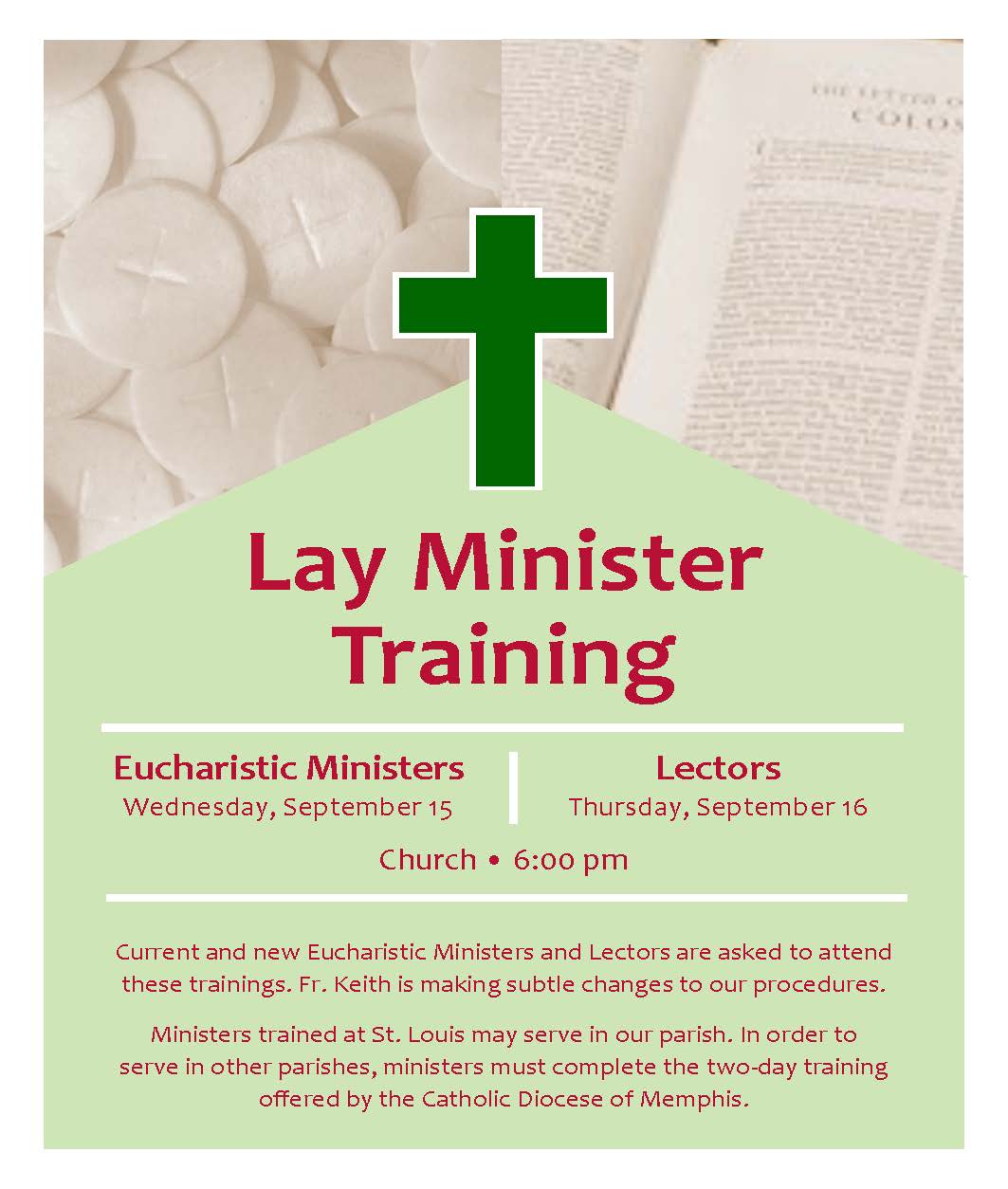 ---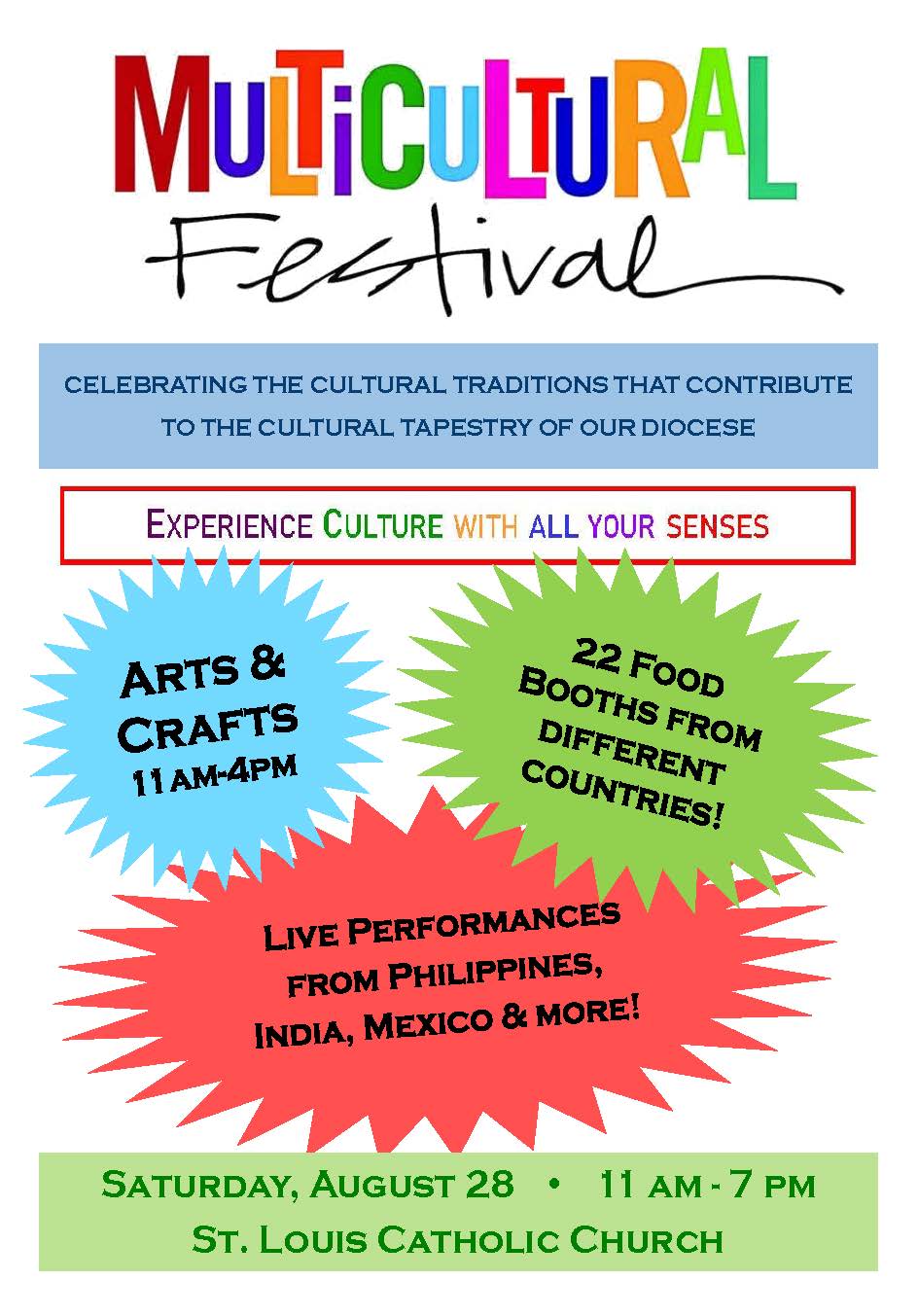 ---
Looking for a past Wednesday Wire? Click here to browse them all!
---