Parents,
As we prepare for Easter, we hope you are all staying healthy and safe at home! Thank you for your part in continuing to improve the SLS Distance Learning process each and every day. Our teachers are working hard and we know you and your children are too! We've included a list of SLS family-owned businesses in the WW so that we can support each other during this difficult time. Thank you, Home & School, for this wonderful idea. Please reply to this email if you'd like to be added to our list. We'll post it on social media in the days to come. Have a Happy, Holy Easter and know that we are praying for you all!!
Upcoming Dates:
Tonight at 6pm- Praise and Worship music with Kevin & Bethany Paige and Ray & Linzie Mullins (Click here to tune in on Facebook.)
Holy Thursday at 7pm- Mass of the Lord's Supper
Good Friday at 7pm- Celebration of the Lord's Passion
Holy Saturday at 7pm- Easter Vigil
Easter Sunday at 7am, 9am, 10:30am, noon, and 6pm- Mass
Easter Sunday at 7pm- SLC Youth Ministry Sunday Night Live (Click here to tune in on Facebook.)
Next Week- SLS Virtual Spirit Week, sponsored by Student Council (see WW for details)
The entire Holy Week & Easter Schedule is posted in the Wednesday Wire. Join us (virtually) on the church website or Facebook page. 
Click here to request a parent chat with one of our School Counselors.
Click here for a Holy Week resource for families sent to us by Bishop Talley. 
---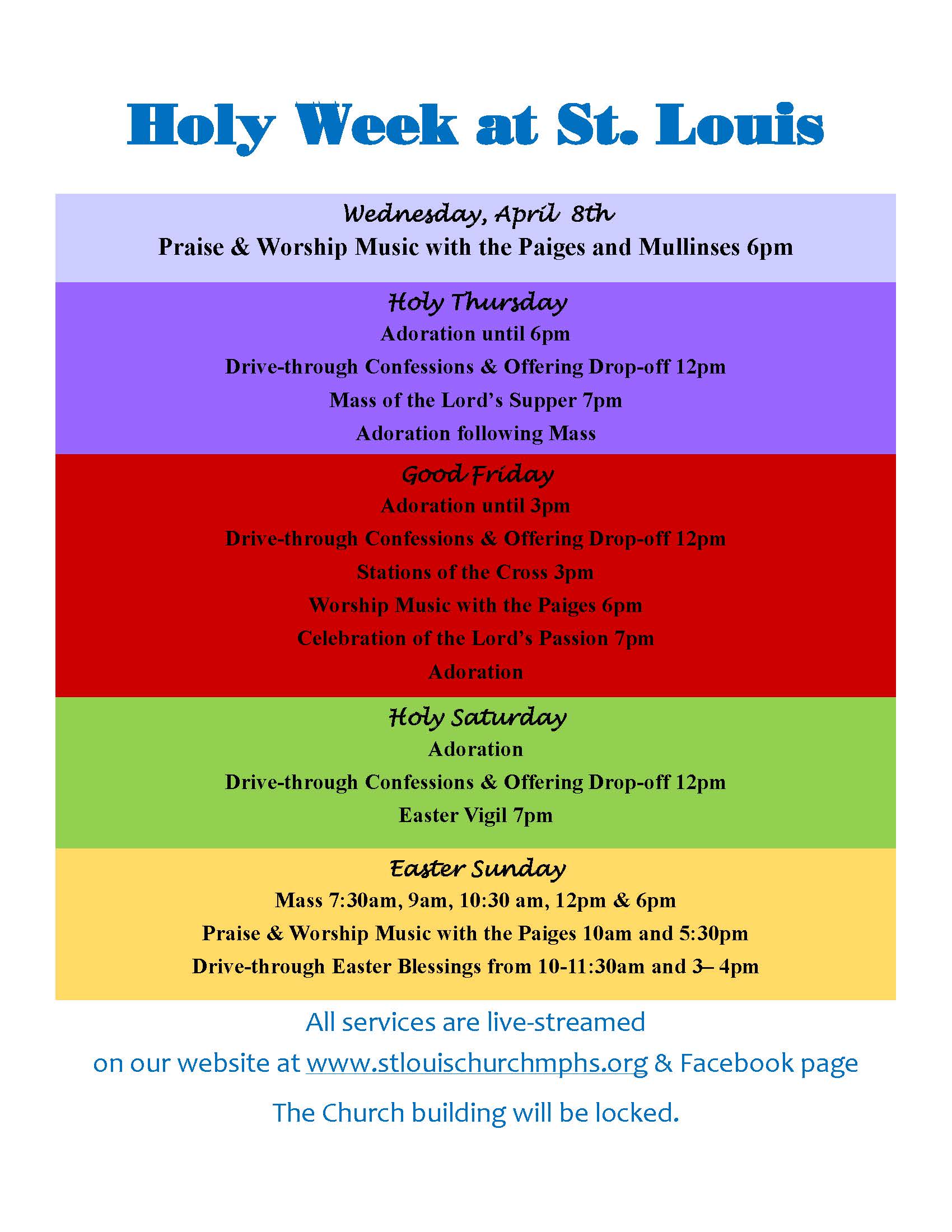 ---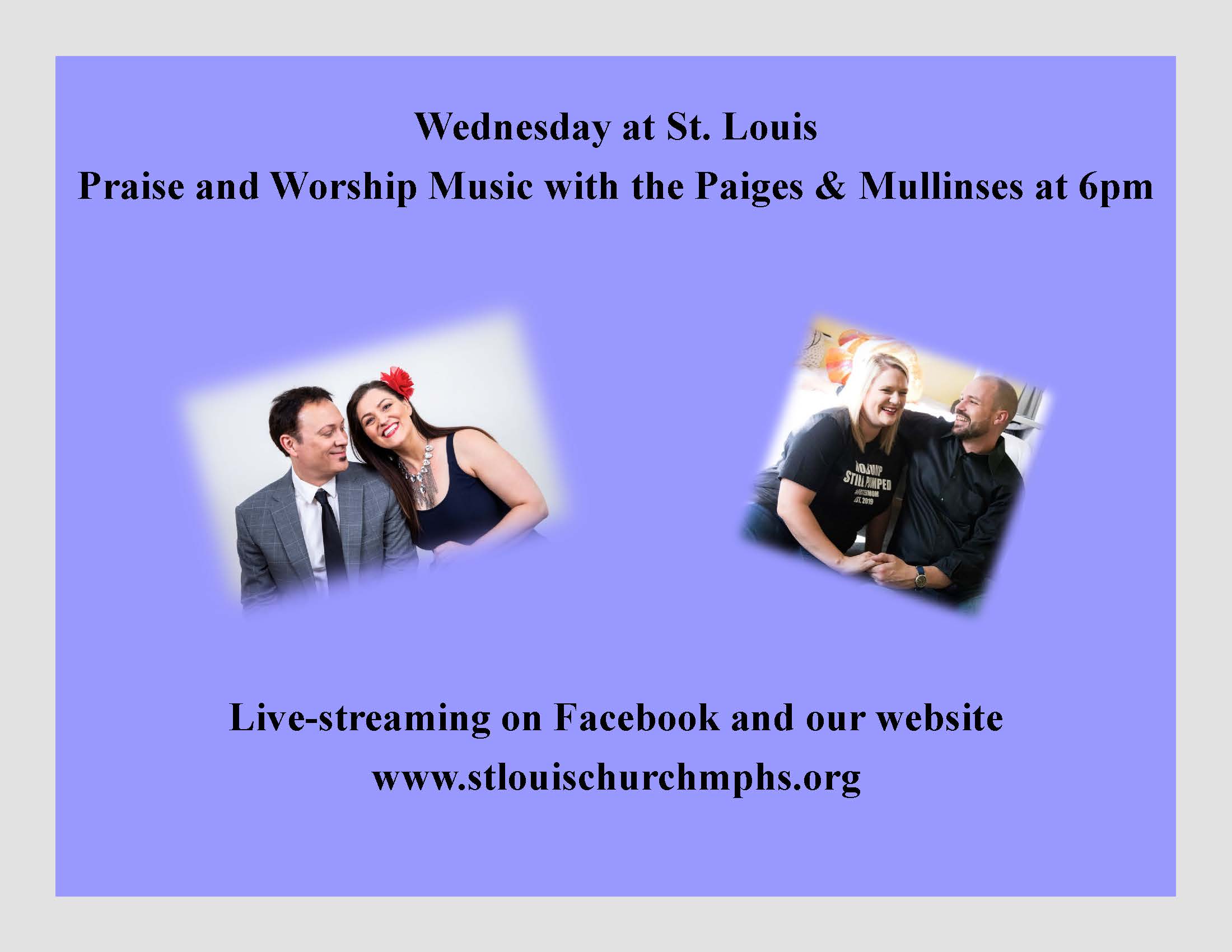 ---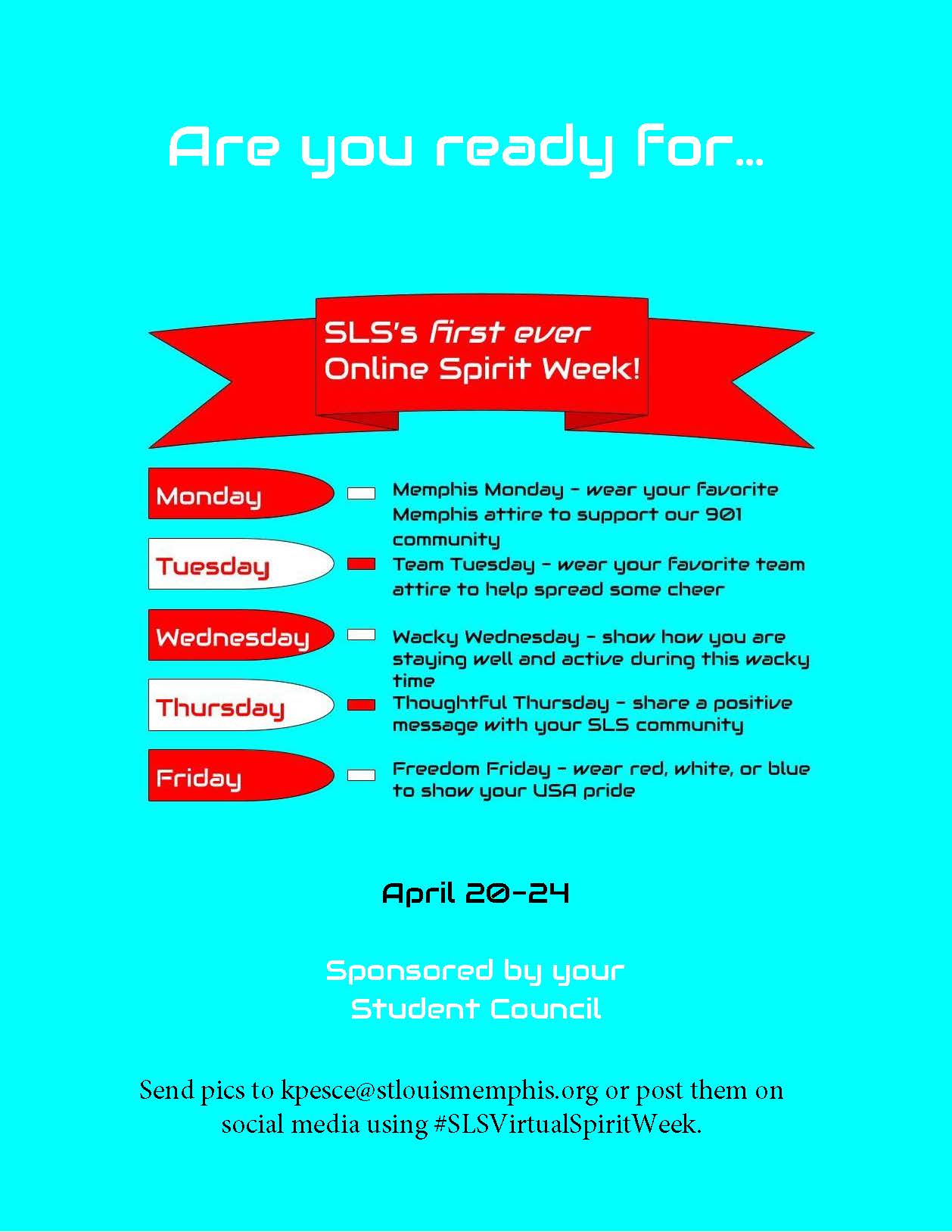 ---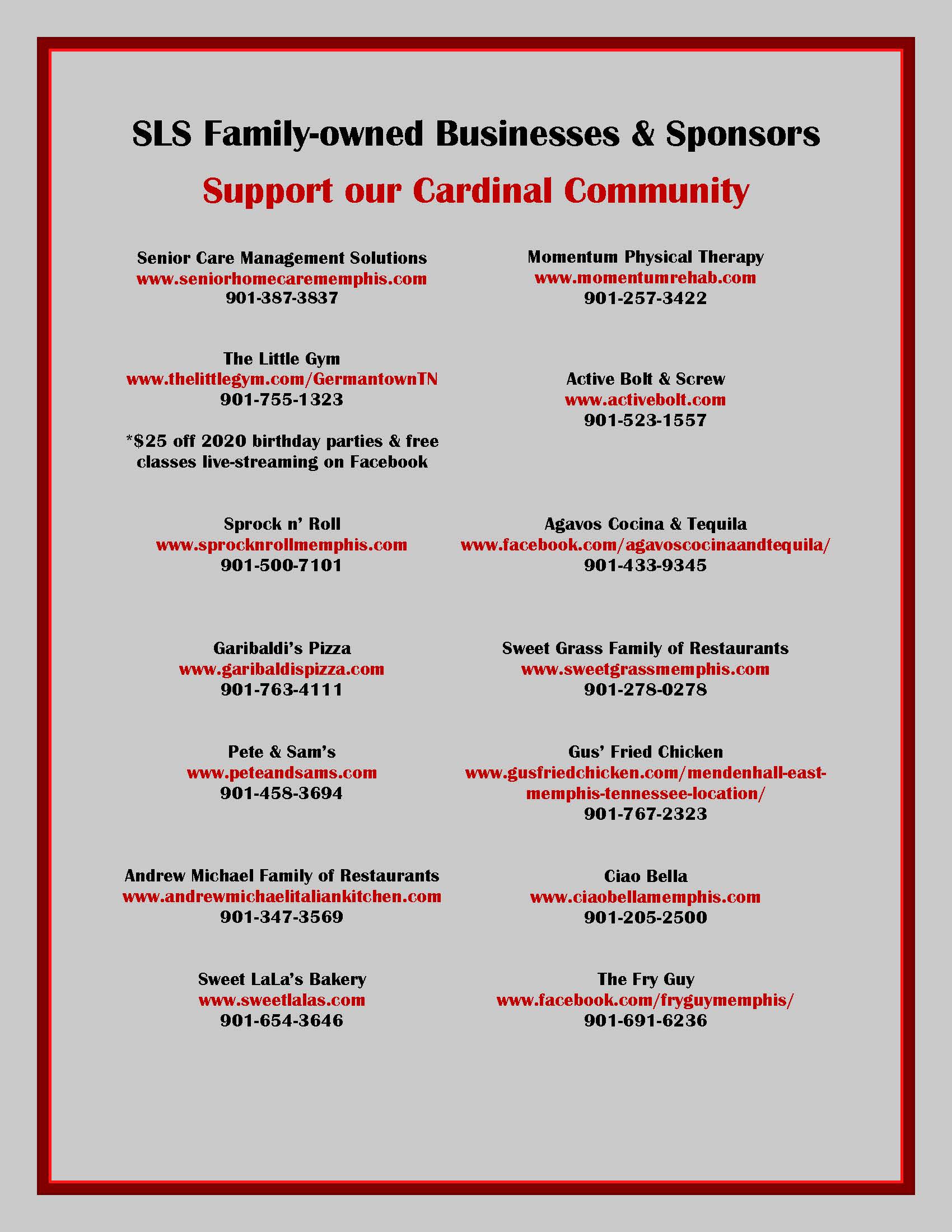 ---
It's time to start planning your family's summer adventures! SLS Summer Camp registration is now open.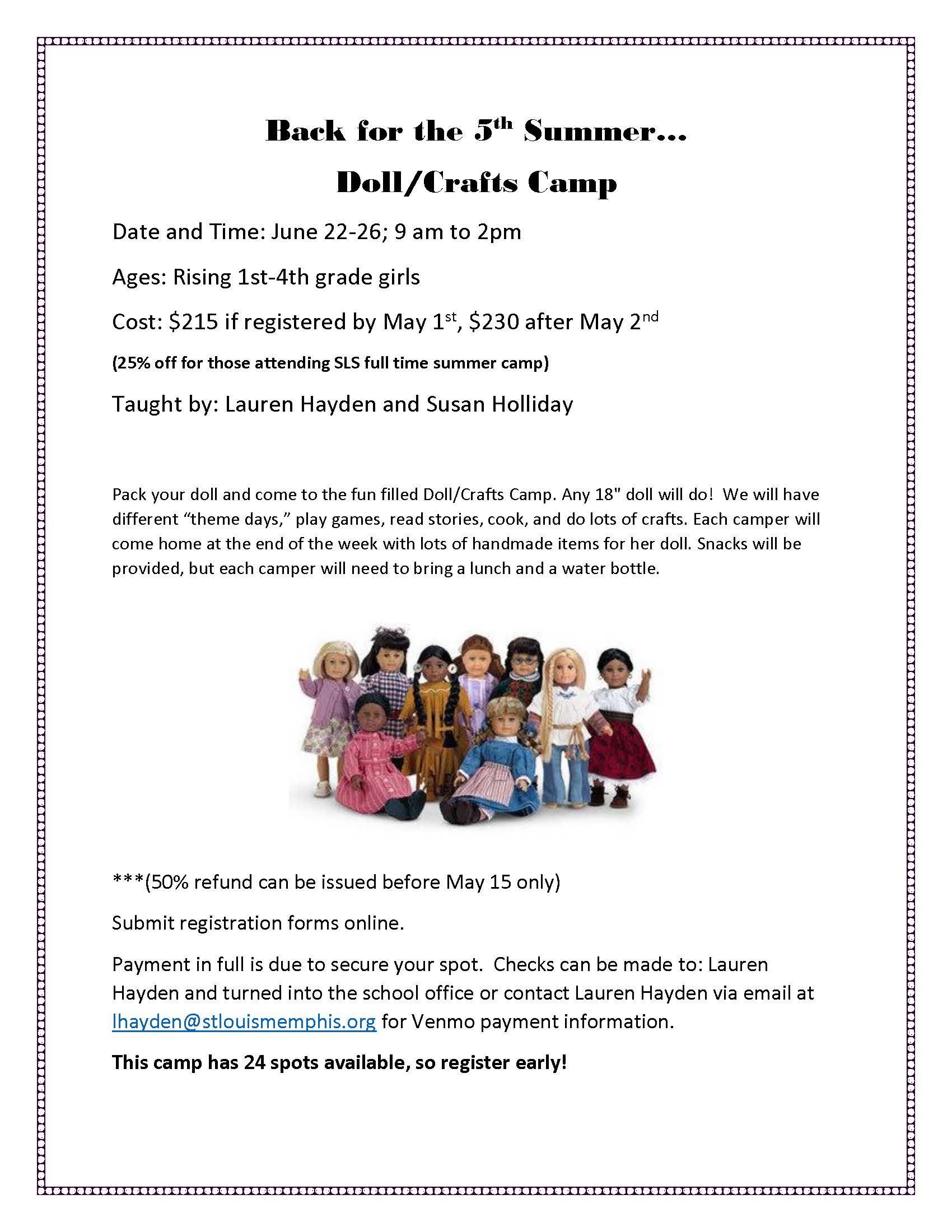 ---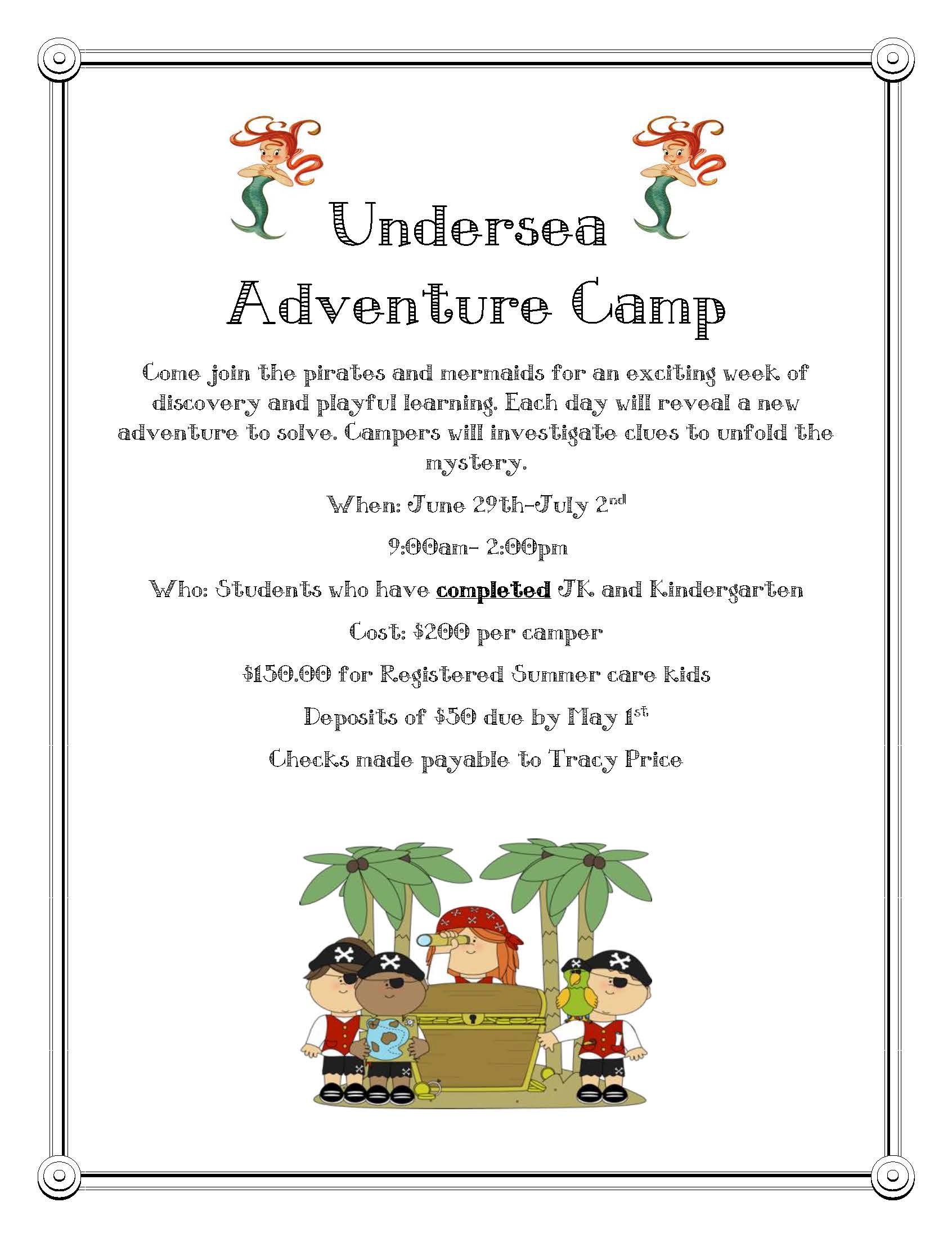 ---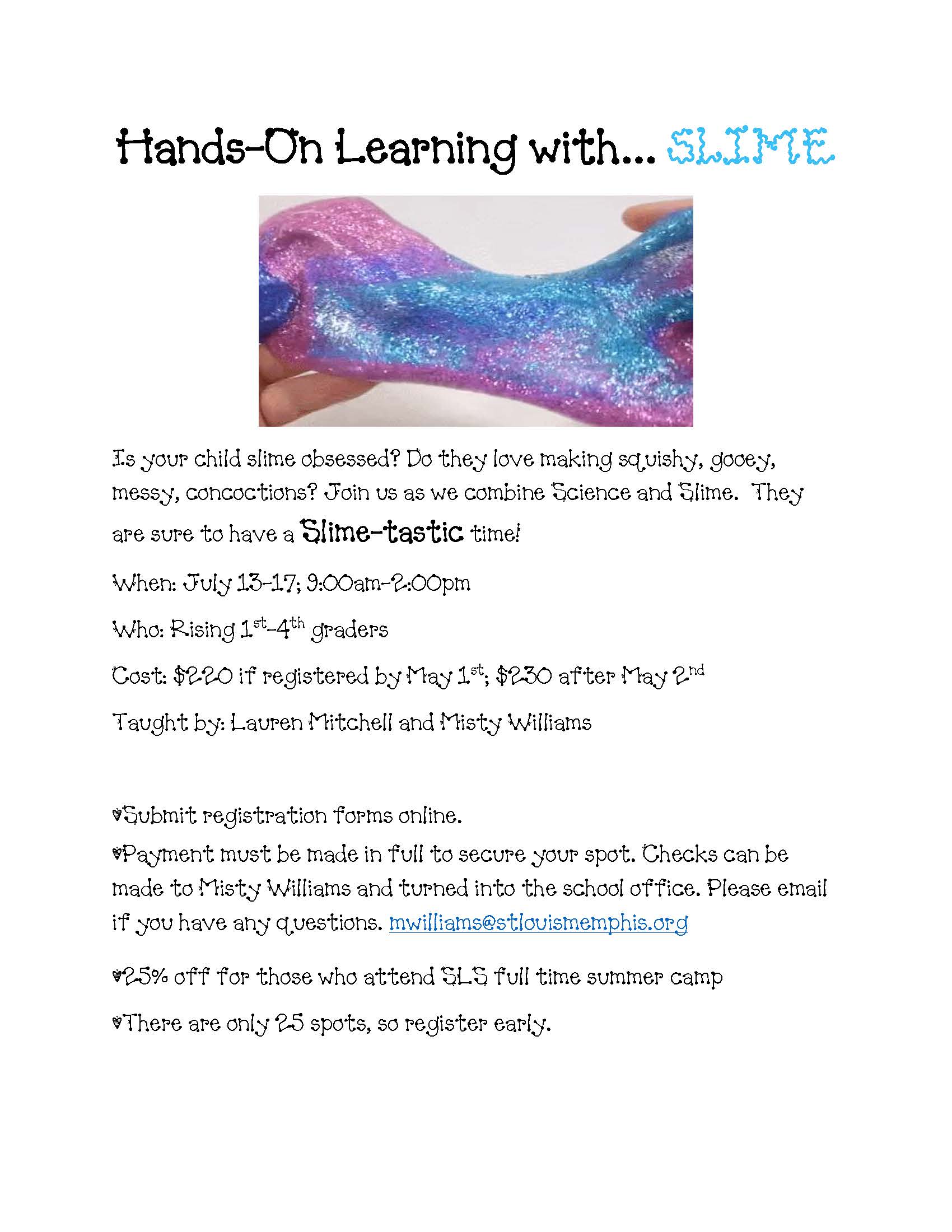 ---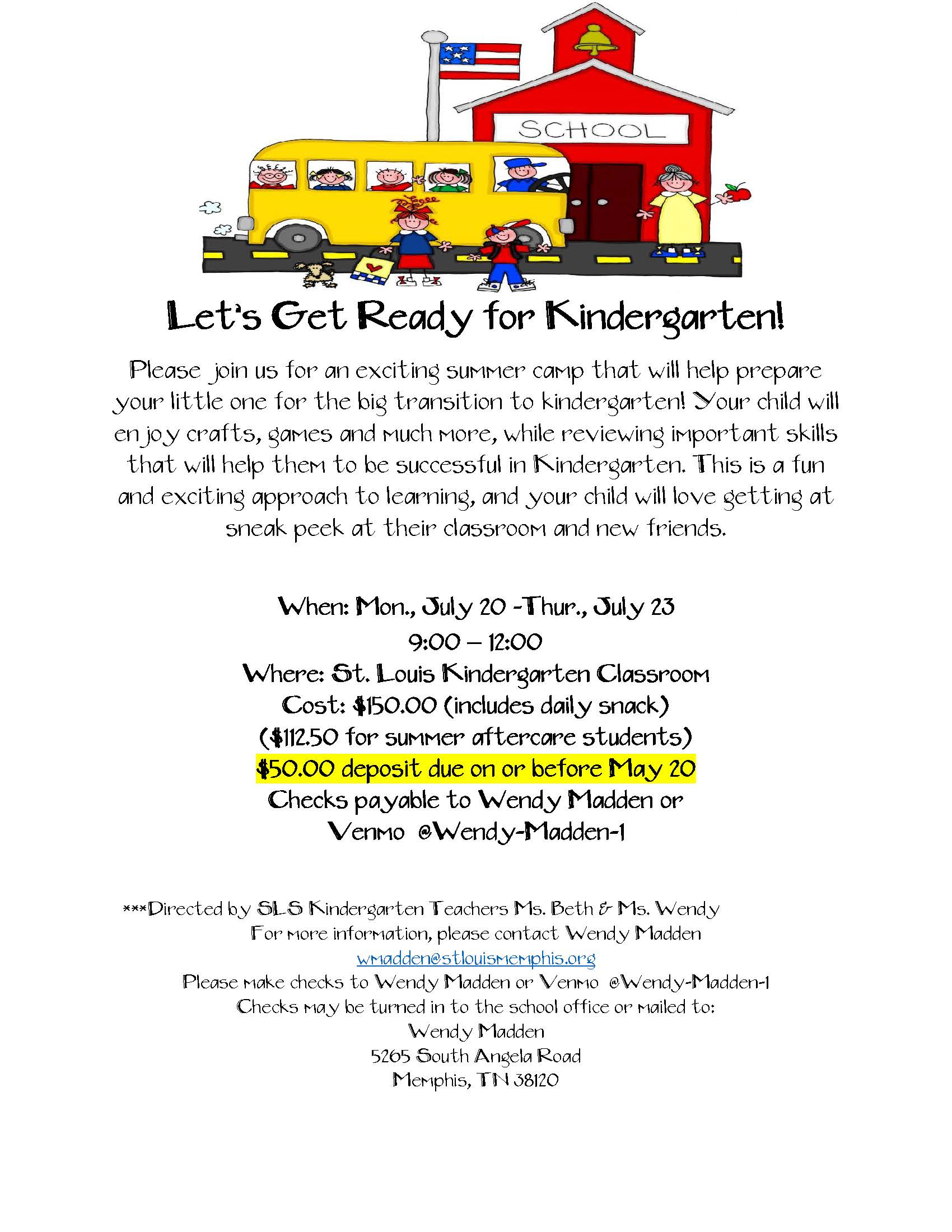 ---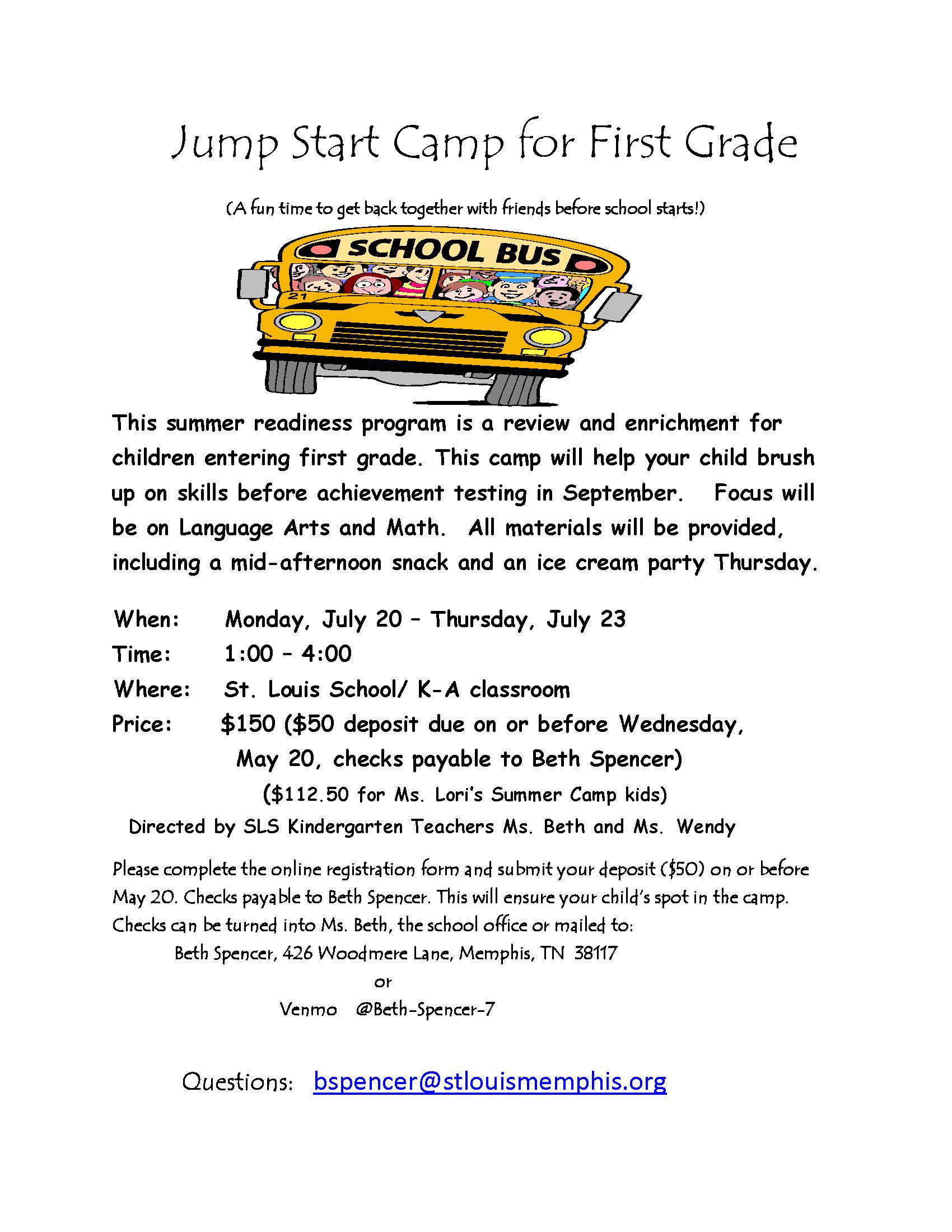 ---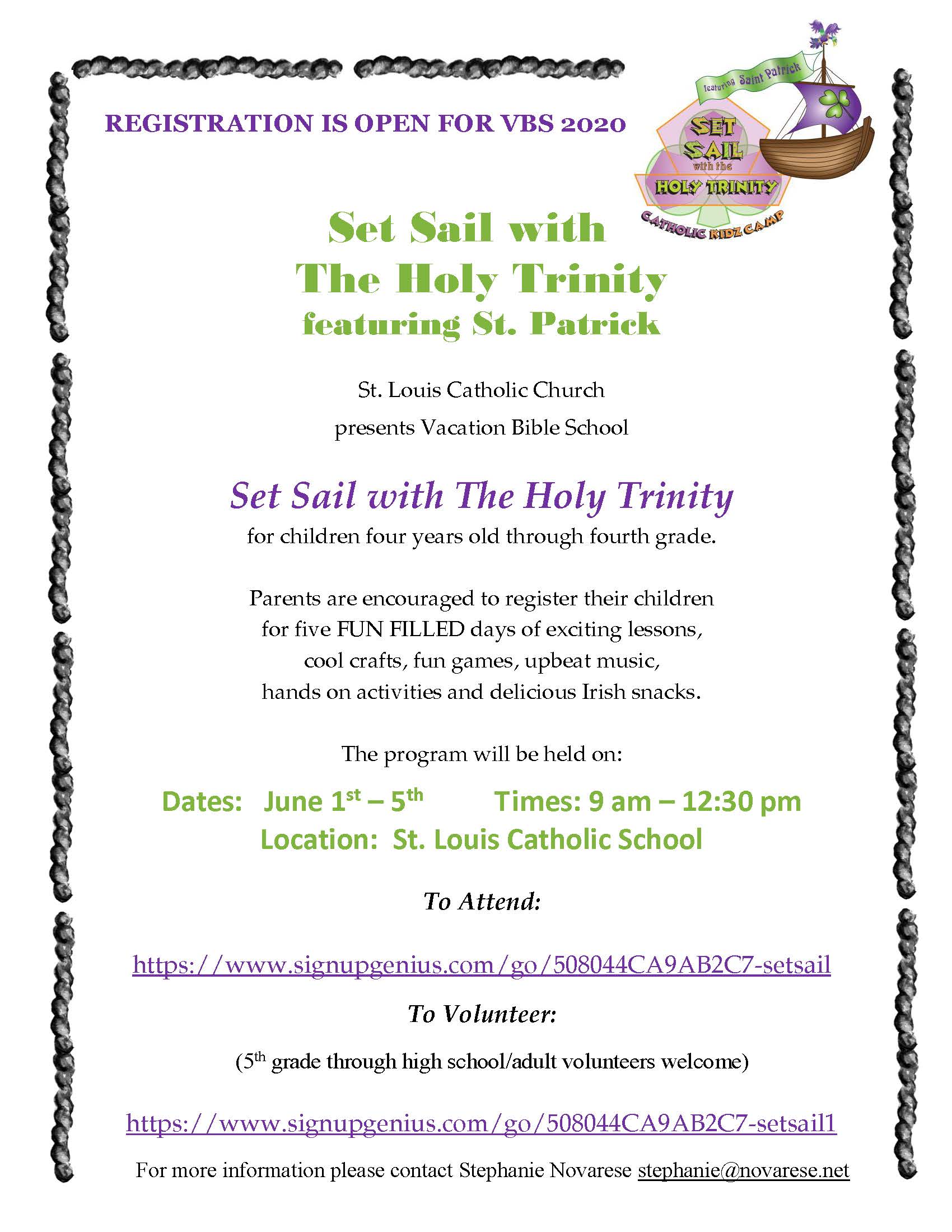 ---
Looking for a past Wednesday Wire? Click here to browse them all!
---